Gauahar Khan, who had just announced her pregnancy, was first seen while pregnant on December 21, 2022. Our attention was drawn to her particular attention to detail when walking, nevertheless. Since sharing their "wonderful news," popular actress and model Gauahar Khan and her adoring spouse Zaid Darbar are currently in the finest period of their lives. And without a doubt, ever since they made their announcement, their millions of admirers have been excitedly expecting to see the actress flash her baby bulge and follow her pregnancy journey. Now that the expecting mother has been seen for the first time, she is easily identifiable.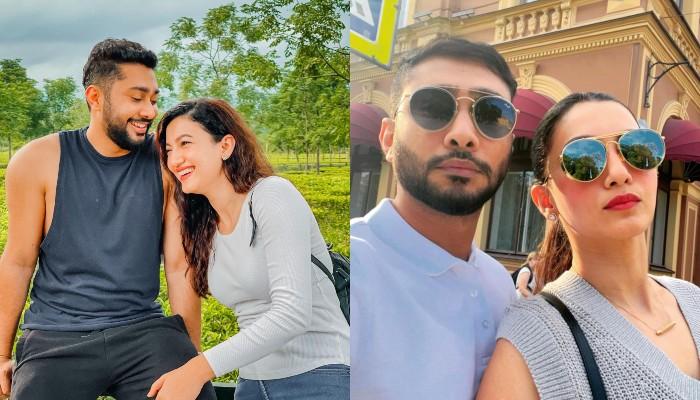 Mommy-to-be, Gauahar spotted walking and climbing the stairs with more care
Gauahar was first spotted on Mumbai's streets after sharing her pregnancy news when she was seen outside of her event on December 21, 2022. She was spotted walking quietly, though, and that is what drew our attention. Additionally, she was observed asking a woman for assistance when climbing the stairs, showing how much care she is taking for the life inside her.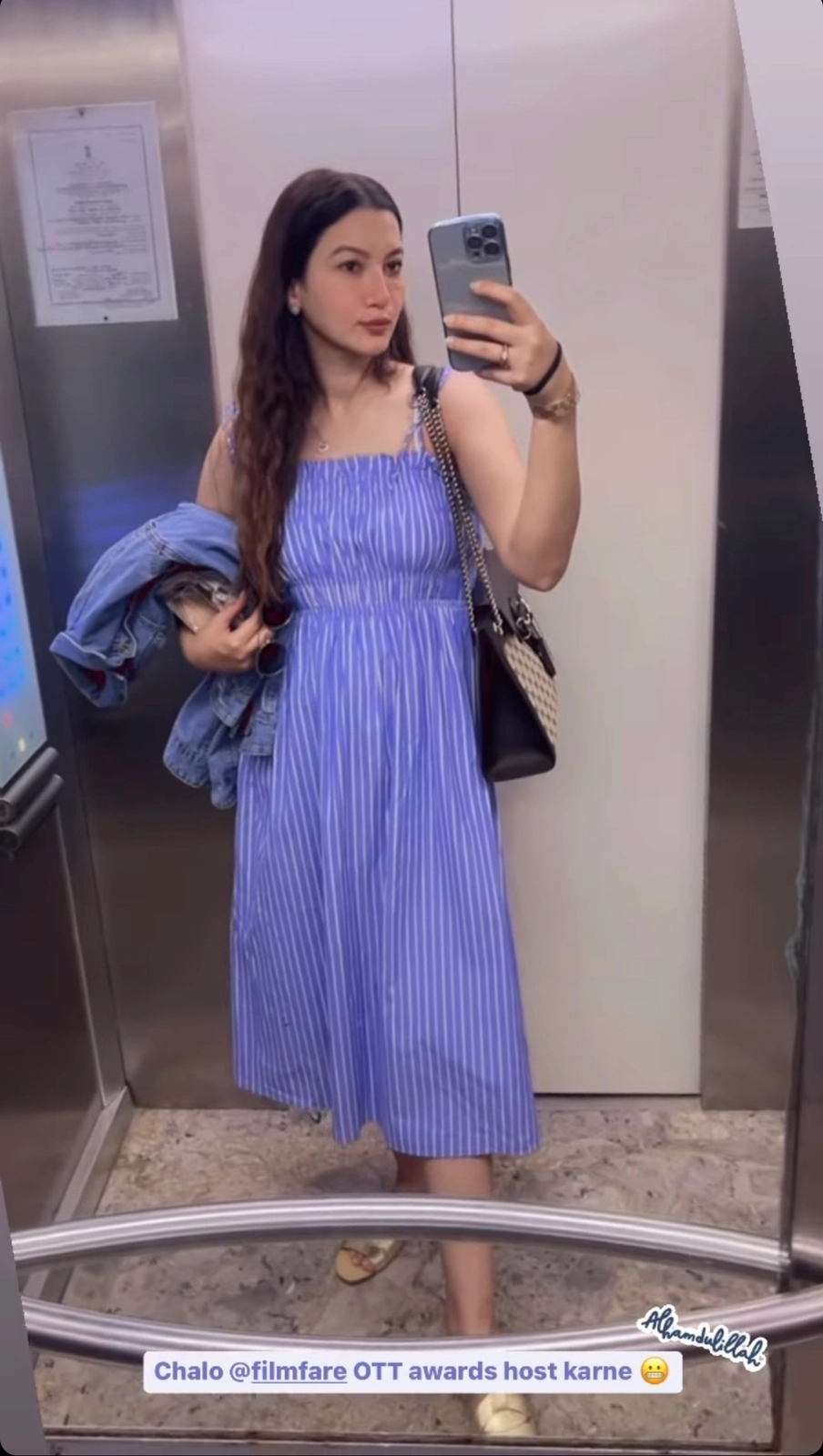 When Gauahar shared her first picture post-announcing her pregnancy
Gauahar had previously shared an adorable photo of herself taken inside an elevator on December 21, 2022. She was carrying a denim jacket in her arm while taking the photo in the mirror and looked stunning in a blue maxi dress. Gauahar finished off her appearance with flat shoes, no makeup, and an open hairstyle. She had made the pregnancy announcement a day earlier, but she still made plans to return to her job. She had written: "Alhamdulillah" and attached an "Al" sticker to the picture: "Chalo @filmfare OTT awards host karne."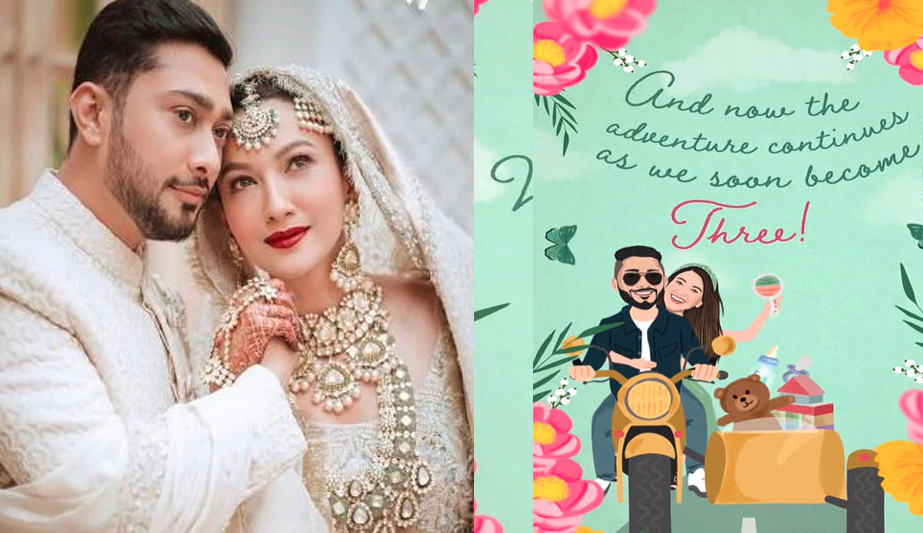 Gauahar has uploaded an animated pregnancy announcement to her Instagram account on December 20, 2022. She claimed that the much in love pair will soon face parenting for the first time in their lives in the parody video created by Pixie Dust Design. The pair had written it jointly and shared it: "Bismillah hir Rahmaan nir Raheem . Need all your love and prayers . Ma sha Allah! @pixiedustdesign showering their best on us from our wedding to this beautiful new journey too."
According to the unversed, Gauahar and her beloved husband Zaid Darbar got married on December 25, 2020.