Deepika Padukone And Amrita Rao Are Relatives, This Is How The Konkani Divas Are Connected: Checkout Here!
Weddings are the best place for new relationships to blossom, and it is one such celebration which made Deepika Padukone and Amrita Rao get connected as relatives! One of the oldest industries in the nation is the Hindi cinema industry. It is therefore fascinating to follow the illustrious families, both recent and historical, who have contributed to laying the cornerstone of the currently flourishing industry.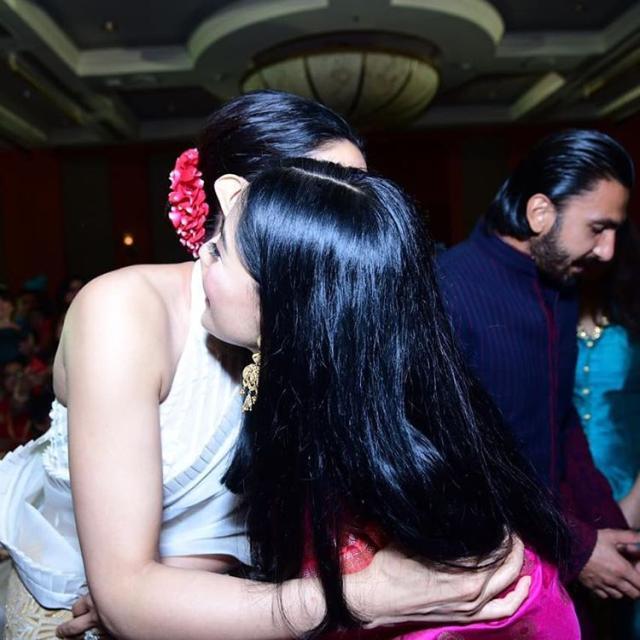 People in Bollywood are connected through interpersonal interactions, which develop through friendships and marriages, in addition to their job on camera. The fans are interested in learning about the uncovered families and relationships even if they are familiar with many of these long-hereditary families. Deepika Padukone and Amrita Rao's relationship is one of these that few people are familiar with.
How are Deepika Padukone and Amrita Rao related?
For those who are curious about the beginnings of this wonderful friendship between the two stunning beauties, it all started in 2019, when Deepika Padukone was seen in Mumbai attending the opulent Konkani wedding of her cousin brother. Interestingly enough, Deepika's brother married none other than Amrita Rao's cousin sister. Well, in fact, it sparked the start of a fresh, loving friendship between Deepika and Amrita, as they were not only seen cuddling up to one another but also posing for a gala photo with their respective spouses, Ranveer Singh and RJ Anmol.
Deepika Padukone and Amrita Rao's Bollywood careers
Deepika Padukone, one of the most marketable actors of her generation, requires no introduction. She occasionally makes news due to her hot appearance, impressive acting talent, and well-liked personal life. Amrita Rao, on the other hand, is one of Bollywood's most adored performers of the early 2000s decade and has enchanted her admirers with her endearing nature and superb playing abilities.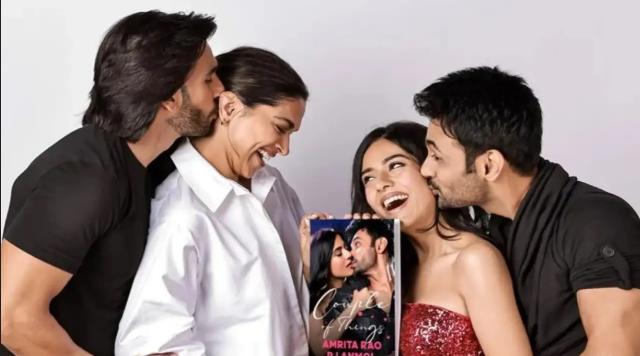 In their personal life, Deepika is wed to Ranveer Singh, but Amrita discovered her true love in renowned radio personality Anmol Sood, also known as RJ Anmol. The couple also has their 3-year-old son Veer as a blessing. It is a lesser-known fact that Deepika and Amrita are connected to one another, despite the fact that these two Konkani beauties have pursued very distinct and successful professional paths in Bollywood.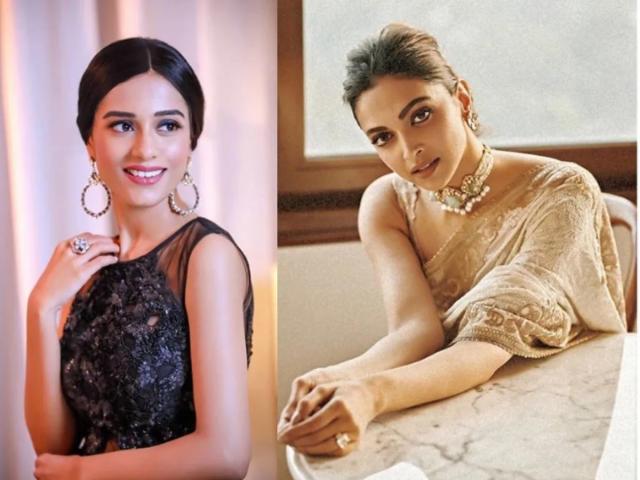 While Amrita Rao and her husband, RJ Anmol, can definitely be considered one of Bollywood's cutest couples, Deepika Padukone and Ranveer Singh are frequently referred to as one of the power couples of the industry. Amrita Rao and RJ Anmol recently revealed their newly published book, Couple Of Things, and Deepika and Ranveer were recently seen sharing a sweet moment with them. The four of them even posed together for a sweet photo as they were more like best friends than related parties. Without a doubt, the image instantly warmed our hearts.