CISF Officer Who Had Stopped Salman Khan At The Airport Is Now Facing Trouble; Check Out The Details
Every citizen is equal and must abide by the rules, keeping this in mind a CISF officer is garnering a lot of attention on social media platforms. The officer had recently stopped the megastar, Salman Khan, at the airport for the security check. Salman Khan was spotted by the paparazzi at the airport where he was seen traveling to shoot for his upcoming movie Tiger 3. The star was supposed to fly down to Russia along with actress Katrina Kaif to begin shooting their film.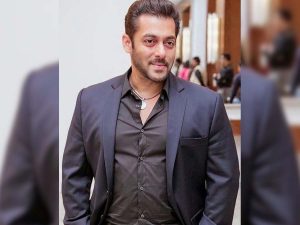 As soon as Salman reached the airport and stepped out of his car the paparazzi started clicking his pictures to which Salman was posing reluctantly. However, when Salman tried to enter the airport a CISF stopped him to complete the essential security checking. But if reports are to be believed, the same CISF officer is now facing some troubles in his life.
As per Etimes, the CISF officer who had stopped Salman at the entrance has encountered problems as he had allegedly talked about the incident to a media house of Odisha. This has been a breach of protocol attempted by the officer which is why his cell phone has also been seized by the CISF. According to the report, this has been done to further prevent his communication with any media organization.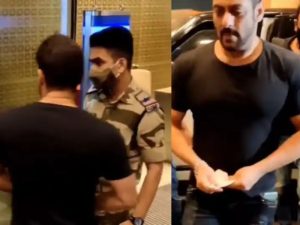 Recently, a video shared by the paparazzi in which the CISF officer had stopped Salman Khan at the entrance had gone viral on the internet. The netizens couldn't keep calm after the video started circulating and they also lauded the officer for the same.