Celebrity Special: What Malaika Arora Has In-store Regarding Marriage With Boyfriend Arjun Kapoor; Checkout
Being a celebrity is really a tough task! The world of glamour is not always how it seems from the outside. If it's a bed of roses, the roses also contain thorns. If you receive love from your fans, you also get trolled from your criticizers…and sometimes, it gets personal, and then it's all over on social media. Apart from the fame of his movies, he is also making it to the headlines for his relationship with Malaika Arora every now and then. While their fans are very happy for them being together, there are a lot of people who are criticizing him and claiming that he is breaking someone's home.
The duo that was initially keeping their relationship hidden from the public eye and the paparazzi have been spotted together on numerous occasions now. Though it took some time for the couple to come out in the open, Malaika made it Instagram official before anything else by sharing an endearing post on Arjun's 34th Birthday in 2019. The couple has also been snapped many times now with both of them openly sharing their love for each other through their social media handles and have very swiftly called for their haters to keep their mouths shut. With their adorable pictures surfacing on the internet, many who called their association an alleged love affair have been sedentary with their remarks and inappropriate comments recently.
Though the two have been bombarded with questions about their future plans with rumors of them tying the knot this year, the couple shunned all such flying words with presenting a crystal clear picture.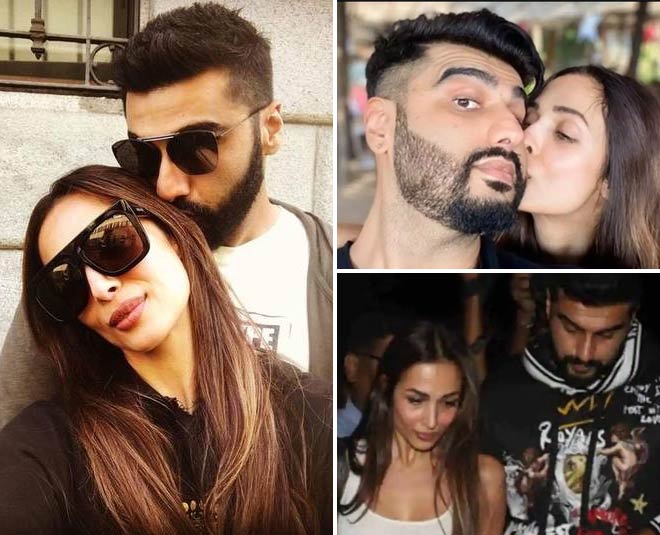 "I think happiness is a state of mind and yes, why go into histrionics. Yes, I am happy, why have so much explanation, yes I am happy. In the business (showbiz), everybody is at the receiving end of all of this (speculations about marriage). No one is spared of these kinds of conjectures so to speak. Like we have said, there's no marriage on the cards right now," Malaika told in an interview with Zoom TV. She also opened up about how both of them are currently focussing on their professional grounds and have so much on their plates already. While she is working towards expanding her business and proving herself as a successful brand, her boyfriend is concentrating on growing as an actor.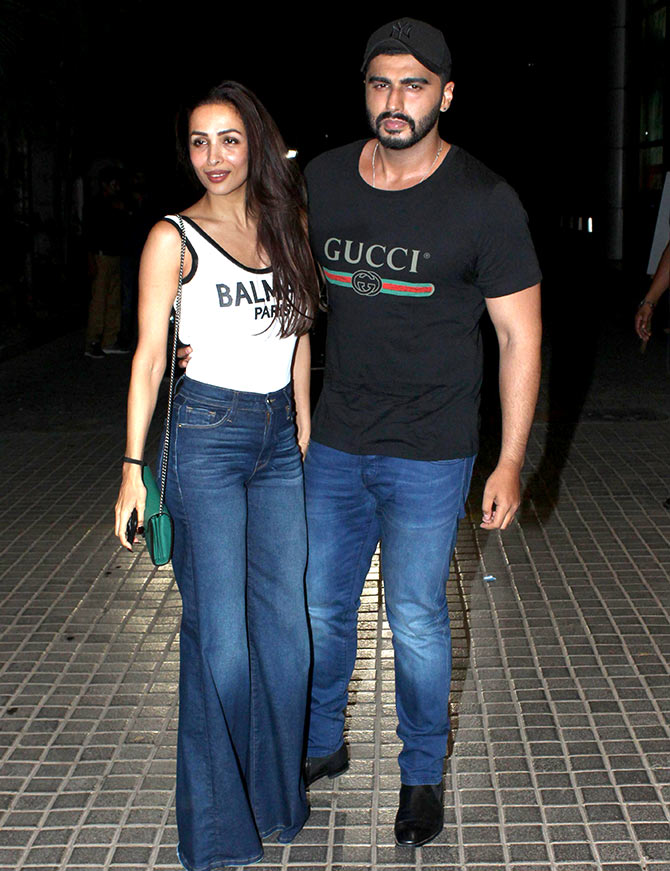 Now, Malaika Arora has recently taken to her Instagram handle and shared a photo in which she is seen flaunting an expensive diamond ring on her finger. Not just that the actress shared yet, another photo that gave a closer of the ring and she can be seen holding a glass of bubbly as she posed for a picture-perfect moment. Right after she shared the pic it went viral and fans speculate and went on to ask if she and Arjun are all set to the tied the knot as it sparked off engagement rumors. While the post seemed more of like an ad shoot for a jewelry brand. Malaika is looking so beautiful while posing with the ring. We all are excited to hear the good news if the duo is really about to get hitched this year.
While both have been in a relationship for quite some time now, they are gradually moving forward by taking one step at a time. There is no denying the bond they share as they continue to step out together since coming out, but unfortunately, marriage is not on the cards right now.