Ayushmann Khurrana's Wife Tahira Kashyap Had Once Forgot Her Son At A Restaurant, Says 'I Finished My Meals And Left'; Deets Inside
Ayushmann Khurrana and his wife Tahira Kashyap are childhood sweethearts who got married quite early in their lives. Tahira even became a mother when she was quite young, her son Virajveer was born in 2012 and her daughter Virushka in 2014. However, Tahira had to face a few challenges of motherhood, including some surprising ones like forgetting his son Virajveer at a restaurant. Yes! You read that right, Tahira Kashayp had forgotten his son at a restaurant after finishing meals and left.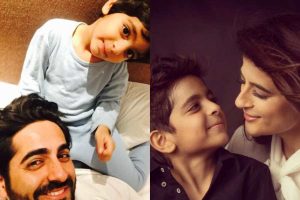 Recalling the same incident, Tahira told Hindustan Times that it was embarrassing as people around her started staring, "I also forgot my child in a restaurant. I did not forget the bag or the bill but I forgot my child. The waiter came running to me and said 'Maam aap apna baccha bhool gae' (Maam you forgot your kid)'."
She continued further and added, "I have done those, I have dropped my kids school on public holidays, only to get those looks from the kids. These blunders do not cease to happen even today but now I am more forgiving of myself. Even during my illness, when my mom took over things. She was the one who gave their tiffins to the children and I was worried 'Oh, she gave cheese sandwiches to them two days in a row. How unhealthy!' But now I am like 'how does it even matter?' Now I have learnt to let go,"
Tahira Kashyap has also opened about dealing with mental health issues in past. "I never treated my body, mind and soul as one entity. I always thought physical health was important, and mental toh kuch hota hi nahin hai. So, I exercised a lot. But I think [the cancer] was a manifestation of the negativity that I had been harbouring," she told to Mid-Day.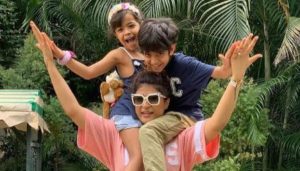 She added, "Had I gone to a doctor, I would have been declared clinically depressed. But I chose to cry every night instead of visiting one. I was living a dual life. My husband was shooting; I would spend hours at night crying, and put up the front of a happy person in the morning so that I didn't look like a loser before my children, who were aged two and four then."
On the work front, Tahira is all set to direct her film 'Sharmaji Ki Beti' which will also have Sakshi Tanwar, Divya Dutta and Saiyami Kher in important characters.