Arjun Kapoor Opens Up On His Relationship With Malaika Arora, Says She Can Understand If Something Is Amiss, "My Girlfriend Knows Me Inside Out"
Arjun Kapoor and Malaika Arora make for one good-looking couple. They have been dating for quite a long time now and their bond seems to keep getting stronger with each passing day.  And now during an interaction with Siddharth Kannan, Arjun Kapoor opened upon how Malaika Arora knows him too well, and even if he tries to hide it Malaika instantly spots it.
During the interview when Arjun was asked to name someone who knows him too well he had stated, "My girlfriend knows me inside out from that way." Arjun further went on to reveal that even if he tries to hide or has a 'rough' day or if 'there is something amiss".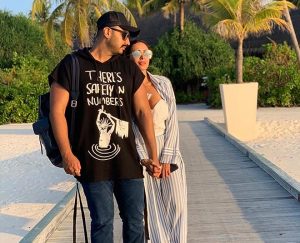 In a recent interview with Film Companion, Arjun Kapoor had talked about dating an older woman with a kid from an earlier marriage and said, "I don't try and be overly talkative about my personal life, because I feel you should respect your partner, and there is a past there… And I've been in that situation where I've seen things pan out publicly and it's not always very nice, because there are kids affected."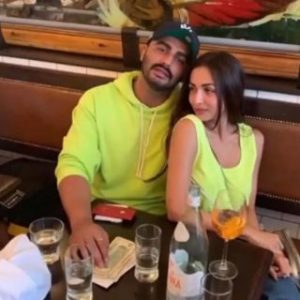 He had further added, "I try and keep a respectful boundary. I do what she's comfortable with. And my career should not hinge on my relationship. So you have to create boundaries. I talk about it today because there is a certain respect and regard given to the relationship. We have given it time. I have tried to give it a certain amount of dignity by giving it space, and not having it be in your face."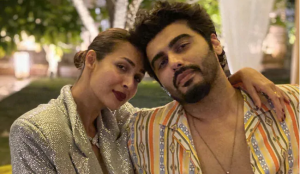 Talking about his marriage plans with Malaika, Arjun had once disclosed that they haven't planned it yet and if he does he will not hide it, "Not planned and not thought about it right now, but like I always say, I will not hide it".