Arjun Kapoor And Sister Anshula Shares Heartfelt Note With Pictures On Mother's Death Anniversary
Losing a parent is the biggest sorrow one can ever imagine, and living with the same void is even worst. Arjun Kapoor and Anshula are no different, the sister-brother duo lost their mother Mona Kapoor when they were young. Mona Kapoor was married to famous film producer Boney Kapoor, who later took divorce from her after he met Sridevi.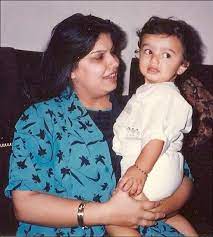 Mona was a single parent and raise Arjun and Anshula with a lot of love and care but she lost her life due to multiple organ failures after battling cancer. Yesterday, on Mona Kapoor's 10th death anniversary, her kids Arjun Kapoor and Anshula took to their social media accounts and expressed their feelings.
View this post on Instagram
Arjun shared some old pictures of him with her mother and sister and wrote a long heartfelt post. In the caption, the actor wrote that everyone asks him why doesn't he smile much and how he finds it difficult to explain to people that his smile had left him 10 years back. The actor continued further and wrote that he is nothing without his mother, and without her around he doesn't function like a normal kid.
View this post on Instagram
Arjun concluded her post by writing that 25th March is the worst day for him but tomorrow might be better. The actor added that he won't have his mother around him to help him and deal with circumstances and he will have to fight it on his own way.
Arjun Kapoor's sister Anshula also shared an emotional note with a series of pictures. In the caption, she wrote that she misses everyday mundane things she used to do with her mother and brother around her.