Amitabh Bachchan Turns Teary-Eyed As Son, Abhishek Bachchan Pays Him A Surprise Visit On 'KBC 14' Checkout Here!!!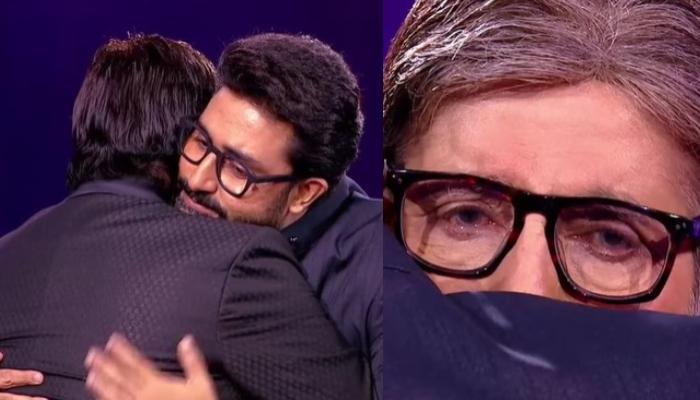 When Abhishek Bachchan appears on the 14th season of "Kaun Banega Crorepati," Amitabh Bachchan becomes upset and begins to cry. Amitabh Bachchan, known as the Shahenshah of Bollywood, has always been a source of inspiration for many. He is a legend of skill who inspires countless people every day who wish to succeed in Bollywood. The Indian film industry's living legend is the creator of many excellent movies. Amitabh Bachchan achieved recognition in 1973 with his blockbuster movie Zanjeer, following a brief period of failure with other projects.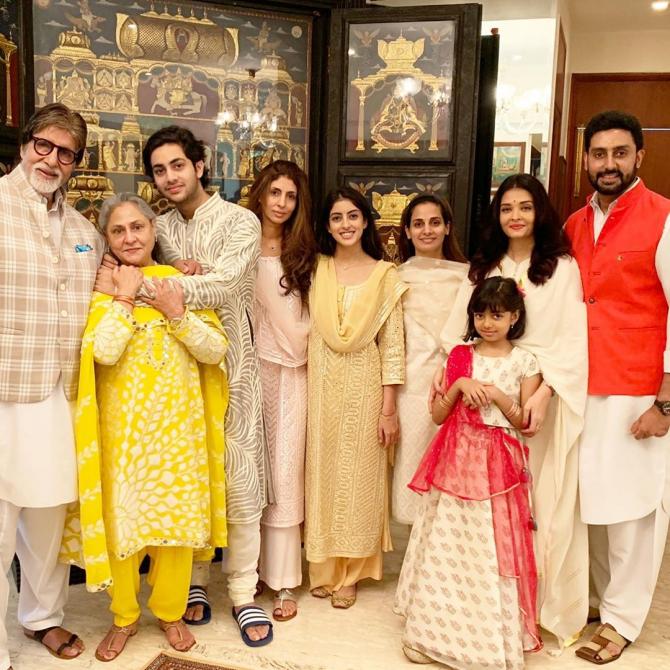 Amitabh Bachchan is a proud father of Shweta Bachchan Nanda and Abhishek Bachchan. He is married to famous actress Jaya Bhaduri. They get along well with Nikhil Nanda and Aishwarya Rai Bachchan, their son-in-law and daughter-in-law, and they adore being grandparents to Navya Naveli Nanda, Agastya Nanda, and Aaradhya Bachchan.
Amitabh Bachchan adores his son Abhishek, and the two of them have a close relationship. Although the pair frequently visits each other's sets, this visit was particularly noteworthy. The creators of the season 14 premiere of Kaun Banega Crorepati will honour Amitabh Bachchan's upcoming 80th birthday. The celebratory scene included Amitabh Bachchan's kid as well, making him emotional and teary-eyed, according to the most recent trailer published by the film's producers.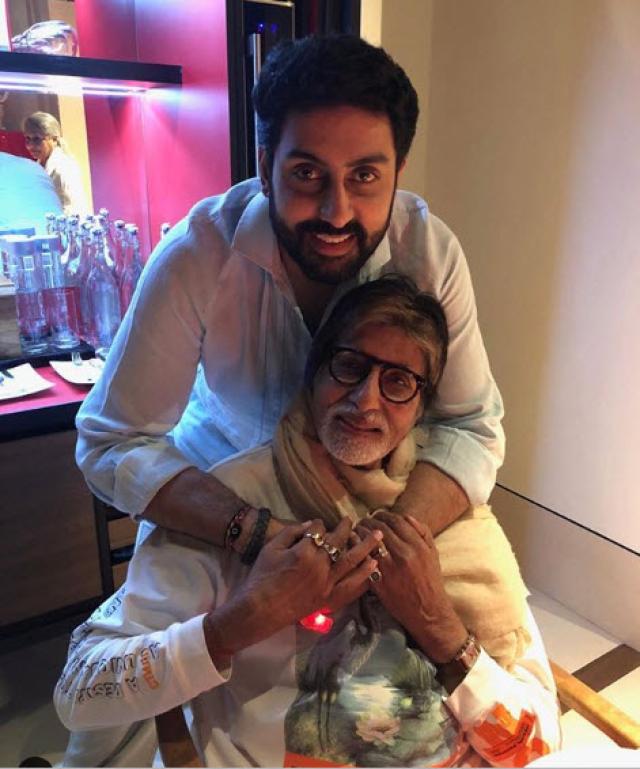 Amitabh Bachchan was shown hosting the programme in the promo, and in the middle of it, the hooter beeped, leaving the host perplexed. Suddenly, the iconic lyrics from Abhishek's monologue are audible in the background as he says: "Kabhi kabhi mere dil mein khayal aata hai" from the veteran actor's film, Kabhi Kabhie. Amitabh is taken aback as Abhishek takes the stage, and the father and son pair give each other a tight hug. Amitabh was seen with tears in his eyes, and Abhishek tried to comfort him by caressing his back. It turns into an emotional scene.
Check out video: Click here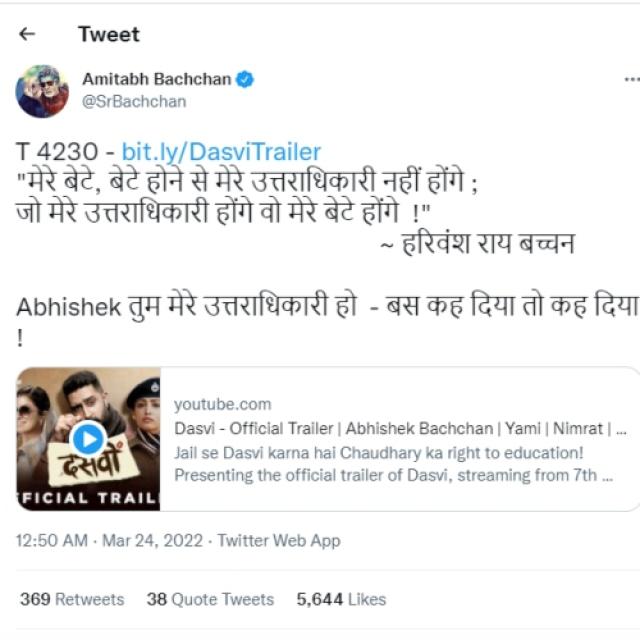 Amitabh Bachchan has always been his son's greatest supporter and pillar of strength. When the teaser for Abhishek's movie, Dasvi, was out, Amitabh praised Abhishek's performance and named him his heir. Amitabh has written the following, quoting a poem by his father Harivansh Rai Bachchan: "Mere bete, bete hone se tum mere uttradhikari nahi hoge. Jo mere uttradhikari honge, wo mere bete honge. –Harivansh Rai Bachchan. Abhishek, tum mere uttradhikari hoge, bus keh diya to keh diya."'