Alia Bhatt's Doopelganger Looks So Similar To The Actress That It's Going To Blow Your Mind; Watch Video
In the recent past, the fans and followers of celebrities have found many lookalikes of their favourite star. From Aishwarya Rai to Katrina Kaif most of the actresses would have been surprised to know that there is another person living on the same planet who looks exactly like them. Some of the lookalikes resemble so much with a particular celebrity that it is shocking and hard to find any differences. One such doppelganger who is taking the internet by storm is Alia Bhatt's lookalike.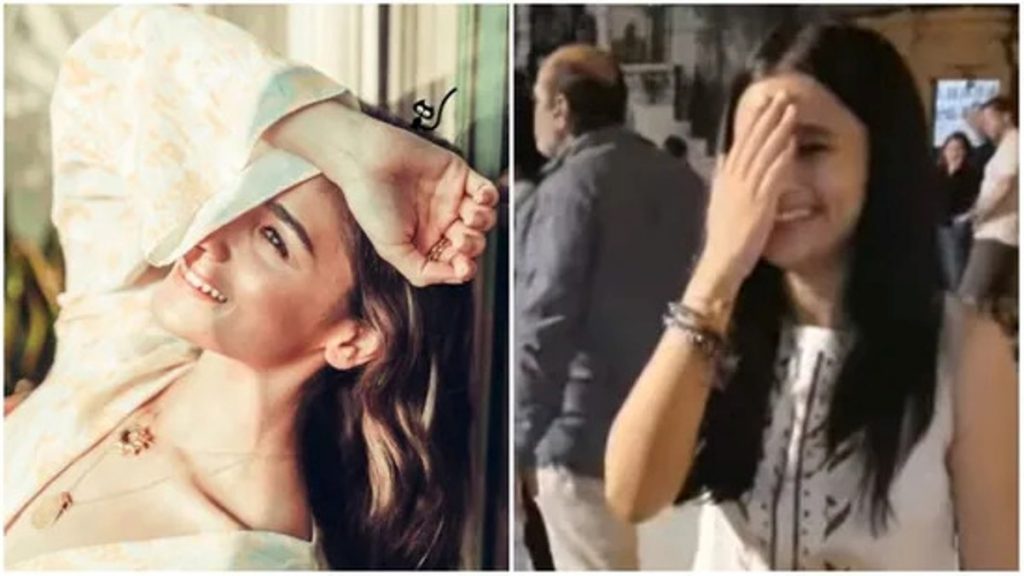 Recently, the fans of Alia Bhatt have discovered an Assamese girl named Celesti Bairagey, who looks exactly like her. There's a video of Celesti Bairagey which is going viral on the internet. In the video, Celesti Bairagey is seen wearing a sleeveless white top paired with a black skirt. The video, shot in Rajasthan, was shared with the caption, "Darr gayi (got scared)."
View this post on Instagram
Social media users dropped comments comparing her to Alia. A person wrote, "Tumak bohut morom lage (you are adorable)… choti Alia Bhatt." Another said, "Omg I thought its @aliaabhatt." "Alia Bhatt 2.0," another comment read. "You look exactly like Alia Bhatt," another wrote.
View this post on Instagram
Celesti Bairagey enjoys a massive fan following of 43.8k followers on Instagram and is very active on the social media platform. People call her 'choti Alia Bhatt' and love to see her candid posts and dancing in reels.
View this post on Instagram
Meanwhile, actress Alia Bhatt is busy shooting her back-to-back projects and it seems she hasn't found about her doopelganger. In her last post, the actress could be seen posing with a leaf in her hand, and her face was covered. Alia captioned this post as 'The Little Things' and hasn't given anyone the picture credits. However, the fans of the star are guessing its Ranbir Kapoor, the fans also noticed a ring with Ranbir's lucky number 8 engraved on it.