Aamir Ali Wishes Alleged GF, Shamita Shetty On Her Birthday Amid Their Dating Rumors: Deets Inside!!!
Aamir Ali sends Happy Birthday messages to Shamita Shetty, the sister of Shilpa Shetty, amid love rumours. Shamita Shetty, an actress from Mohabbatein, will be 44 on February 2nd, 2023. Aamir Ali, an actor, was one of her pals who sent her birthday greetings. After a video of the two went viral on social media, the attractive actor and Shamita Shetty had been in the news for some time. As rumours about the two dating one other gained traction, Aamir recently shared a sweet photo in honour of Shamita's birthday.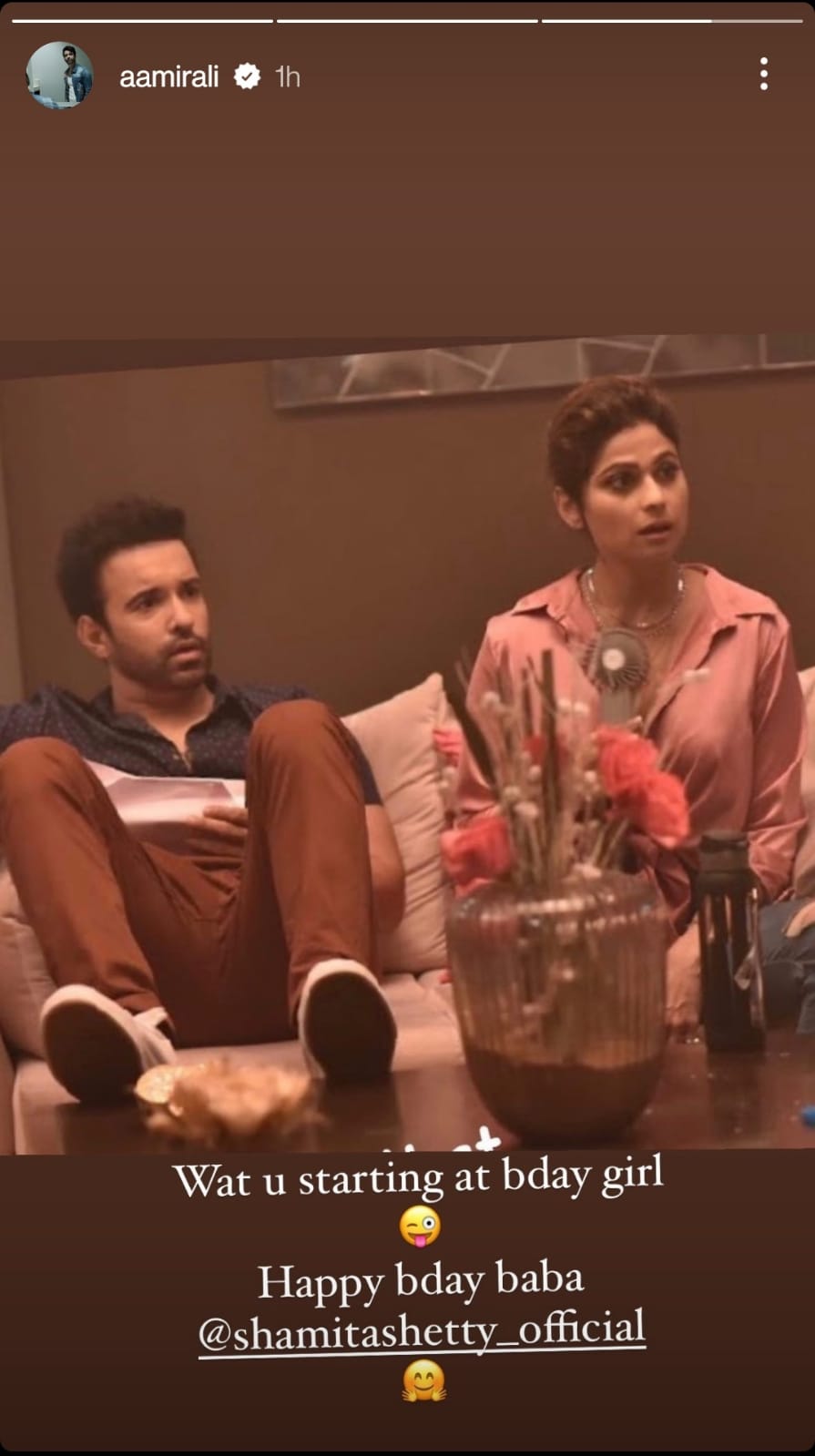 Aamir Ali wishes Shamita Shetty
Shamita Shetty, an actress from Mohabbatein, turned 44 this year. Many famous friends, including her sister and actress Shilpa Shetty, sent her birthday greetings. The request that caught the attention of the majority of fans, nonetheless, was that of Aamir Ali. Through his Instagram account, the actor wished Shamita Shetty and posted a candid photo of himself with her. He posted, mentioning her social media account::  "Wat u starting at bday girl. Happy bday baba @shamitshetty_official."
How Aamir Ali's dating rumours with Shamita Shetty started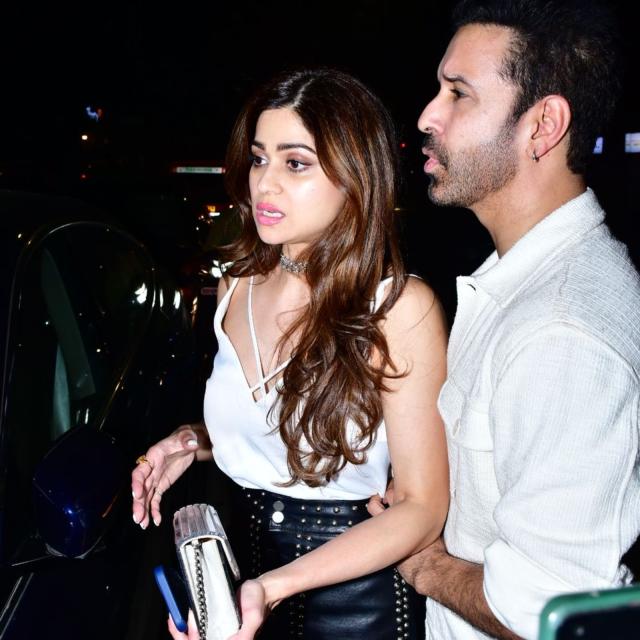 Shamita Shetty was captured on camera exiting a restaurant on January 27, 2023, after going to a friend's party. Shamita Shetty was seen being accompanied to her car by Aamir Ali in the same video. The actress was then given a kiss on the cheek while she was sitting in her car by Aamir. Fans began to wonder whether there was a feud between the two as soon as the video gained popularity.
To watch the video, click here.
Aamir and Shamita slam dating rumours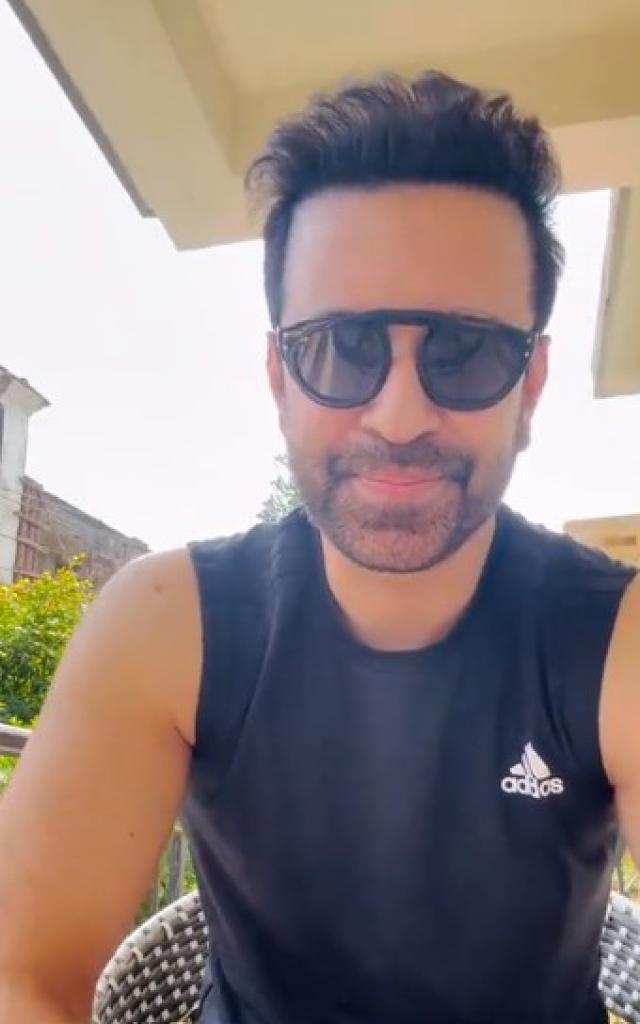 Aamir Ali posted a video on his Twitter account in response to the rumours, saying that his mother always taught him to be a gentleman and that he was only accompanying a friend to her car. Aamir said that Shamita and him are merely extremely good friends and that they are both single. He also likened himself to actor Shah Rukh Khan, saying:  "Shah Rukh Khan sir bhi, main suna hun, jab mehmaan aate hai toh darwaaze tak chorne jaate hai. Toh woh theek hai, maine karliya toh, just saying."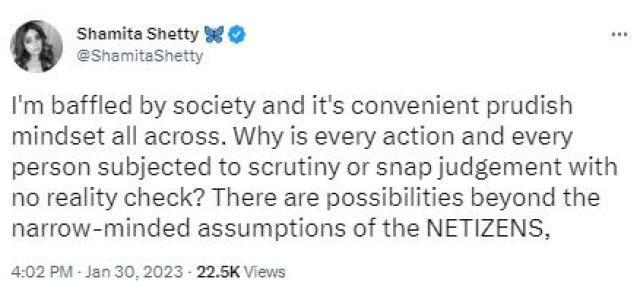 Click here to watch the video.
Shamita Shetty also denied the rumours and criticized the populace's too conservative outlook. On her Twitter account, she also criticised the internet users and questioned why a celebrity's every move is watched so closely.