"You Look So Bad That.." Masaba Gupta Hits Back At The Troll Who Body Shamed Her
Legendary Actress Neena Gupta's daughter and known fashion designer Masaba Gupta is hitting the headlines. She has made her acting debut with a show 'Masaba Masaba' based on her life and has garnered attention for it. However, in the world of social media bullying and body shaming, Masaba also became a recent target of it.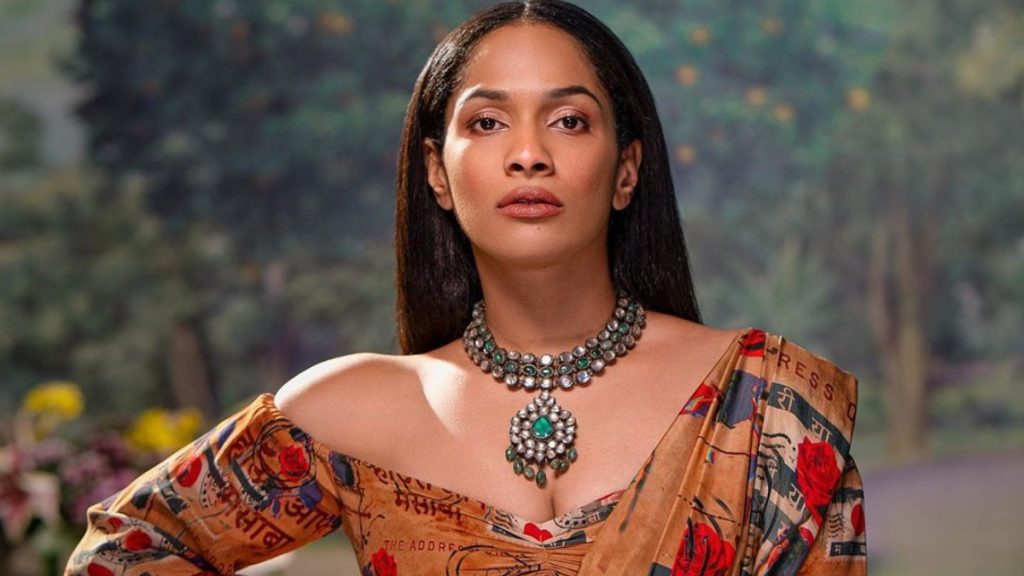 Recently, the designer shared a screenshot of a comment that trolled her, "You look so bad… It's an irony that you are in the fashion and entertainment industry," it read. But, the bold and beautiful, Masaba didn't take the rubbish from the user and instantly hit back by calling the comment cute. She added that any industry is based on talent and not looks, it is also built on crazy hard work and wild discipline. "As for my face, that's just a pretty bonus (as is my mind that is as sharp as a knife and your b******* wouldn't get past it even if you tried)," she wrote.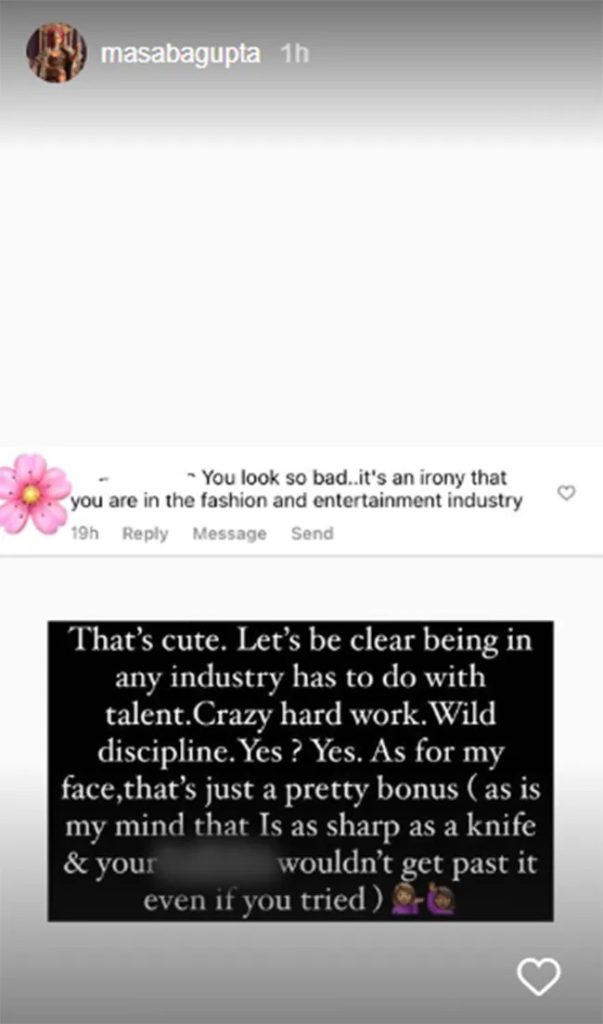 Neena Gupta has also worked in another web series for Prime called, "modern love Mumbai". The second season of her show "Masaba Masaba" will be released soon on Netflix. She is currently busy promoting the show.
For the unversed, Masaba Gupta is the daughter of actress Neena Gupta and cricketer Viv Richard. The couple had a relationship in the 80s and gave birth to Neena out of wedlock. Viv Richard later married Miriam in Africa while Neena Gupta married to accountant Vivek Mehra.