When Kareena Kapoor Wanted To Date Rahul Gandhi Even If It Was Controversial
Kareena Kapoor Khan is the undisputed begum of Bollywood who is known for her sassy and classy nature. Kareena Kapoor is now happily married to Saif Ali Khan with a cute kid named Taimur, who is social media's favourite. A few weeks back, the couple announces that they are expecting their second child. But, you will be shocked to know that Kareena Kapoor once said she would like to date Rahul Gandi.
Yes, you read it right. Long ago, in an episode of popular chat show Rendezvous With Simi Garewal in 2002, the actress was asked by the host which Indian celebrity she would like to date. To Which, Kareena Kapoor replied she would want to know Rahul Gandhi. "Shall I say this, I don't know if I should because I don't mind getting to know him, it's controversial… Rahul Gandhi," she smiled.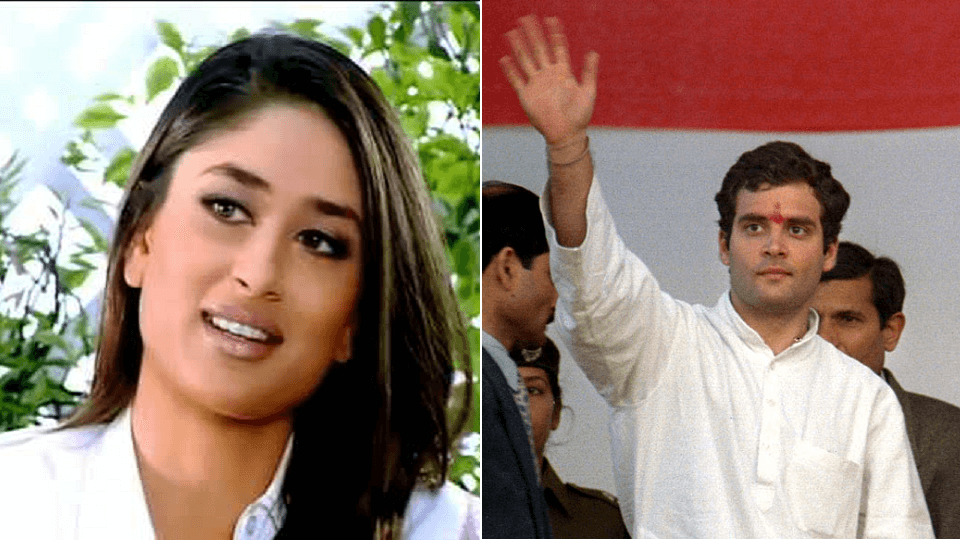 Kareena added, "I'd like to know him, I've been seeing his pictures in the India Today and as I was just flipping through, I was thinking what would it be like to have a conversation with him." The actress further added, "And I come from a family with the film lineage and he comes from a family of politicians. So, maybe it'd make an interesting conversation."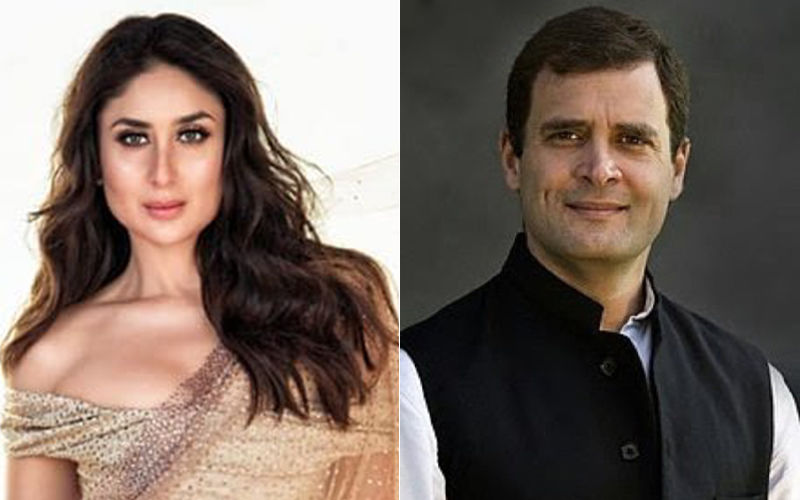 Later, in an interview with CatchNews in 2009, she flipped her previous statement about dating Rahul Gandhi. Kareena was quoted saying, "It is too old and I said it because our surnames are popular. One day I would love to host him and also want to see him as a PM, but definitely, I don't want to date him."
On the work front, Kareena will next be seen in Karan Johar's multi starrer Takht where she would be sharing screen space with Ranveer Singh, Alia Bhatt, Anil Kapoor, Janhvi Kapoor, Bhumi Pednekar and Vicky Kaushal.