"What's Her Problem?" Jaya Bachchan Gets Trolled By The Netizens For Getting Angry At Paparazzi; Watch Here
It's a festival season all around the country. After a gap of two years due to covid, people are finally coming together and celebrating different festivals together. Similarly, Bollywood celebrities are also enjoying the festivals and attending all the pandals and seeking blessings whether it is Ganesh Chaturthi or Durga Puja, many Bollywood stars attended the puja taking place in the city.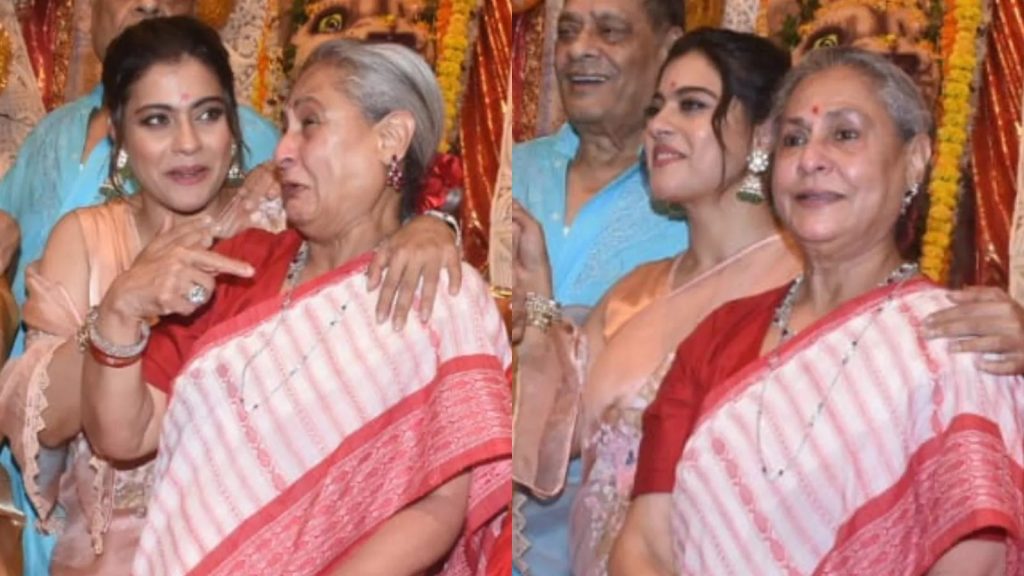 Recently, actors like Rani Mukherjee, Kajol, Ayan Mukherji, Ranbir Kapoor, and Jaya Bachchan visited a Durga puja pandal in Mumbai. On Monday, all the celebrities arrived around the same time and sought blessings from the goddess Durga. However, one thing that caught everyone's attention was Jaya Bachchan's behavior towards the paparazzi.
View this post on Instagram
The legendary actress started asking the photographers to take pictures quickly, "jaldi karo, jaldi karo, hogya bas," she was heard saying. As soon as the video was out netizens started asking what's her problem? "If she doesn't want people to see her why did she become an actor?" wrote one user. "kis baat ka attitude hai isko pta nhi," wrote another user. "why is she always angry and grumpy for no reason," asked another user.
However, later Kajol is seen having fun with Jaya Bachchan as she asked her to remove her mask for the paparazzi. Both Rani Mukherji and Kajol wore yellow silk and floral saree respectively. Later, actor Ranbir Kapoor also arrived in a white kurta and bowed down in front of goddess Durga's idol. The actor also shook hands with his fans who were waiting for him at the pandal.