WATCH: Malaika Arora Takes The Internet By Storm In New Video Going Viral, Diva Looked Hot In Satin Dress Featuring Thigh-High Slit And Plunging Neckline
Malaika Arora is undoubtedly the hottest celebrity in Bollywood. the diva is not just famous for her gym looks but is also quite popular for her sexy gowns and dresses. Recently, the reality show judge was captured with Karan Johar at the Mansionz launch event in South Mumbai, and she looked stunning. Fans can't stop drooling over her hotness. She wore a satin dress with a falling neck.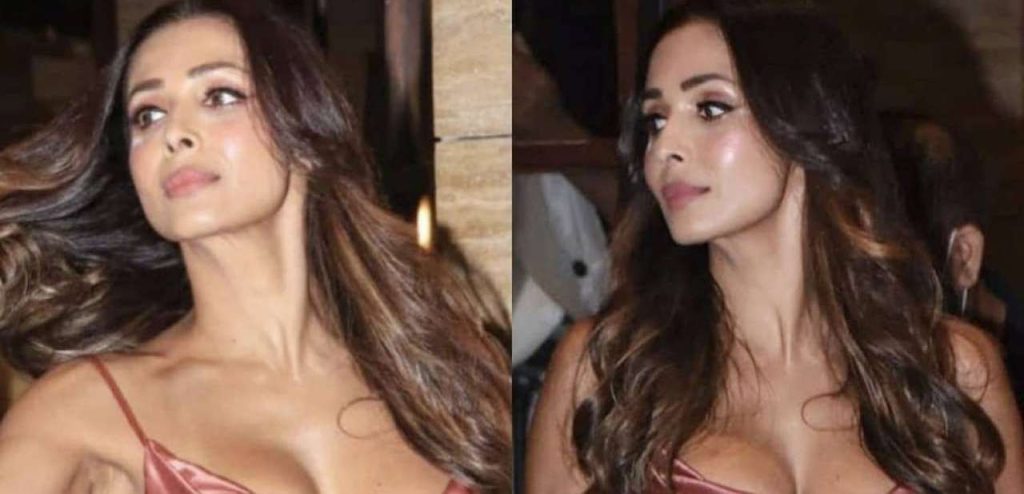 Malaika has got the most gorgeous body in the entertainment industry and the media personality knows how to flaunt it with grace. In a thigh-high cut dress, she conducted herself with elegance and looked lovely. The 'Chaiya Chaiya' dancer is a huge fitness enthusiast and a yoga lover who runs her own Diva Yoga Centre, where Malaika encourages people to give priority to their health and do yoga or workout to keep themselves fit.
View this post on Instagram
Malaika is also making headlines for her PDA with Arjun Kapoor, recently the duo went to the Maldives to spend some quality time together. The couple posted videos and pictures from their vacations and in one of the videos Arjun could be seen having ice cream and Malaika wiped it off from his nose.
Arjun posted the video on his handle and captioned it, "Ice Cream, You Scream !!!
I've seen ice cream trucks in many films but never actually had ice cream from one… guess I can mark that off my list thanks to @patinamaldives !!!
(Yes, I did eventually drop some on my tee 🙄)
36 going on 6 & a half…
View this post on Instagram
Arjun now has three projects in the works: 'Ek Villain Returns,' 'Kuttey,' and 'The Lady Killer.' And recent days, Malaika can be seen judging the dance reality show India's Best Dancers alongside Terence Lewis and Geeta Kapur.
Meanwhile, Malaika's sister Amrita Arora, best friend Kareena Kapoor Khan, Maheep Kapoor, and Seema Khan all tested positive for COVID-19 after attending a private dinner at Karan Johar's home.