Virat Kohli talks about parenting duties; Reveals About Their Life Revolves Around Little Vamika
Power couple Virat Kohli and Anushka Sharma are the most loved couple in the town. Both the stars from Cricket and Bollywood fell in love and dated each other for 5years before tying the knot. The couple got married in the most romantic way in Italy on 11th December 2017. And they soon became the proud parents of a baby girl whom they named Vamika.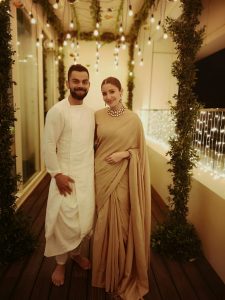 The couple is currently in England on a tour for test matches and this is the first time Vamika is accompanying the couple after her birth. The couple has been posting a lot of adorable pictures on their respective Instagram handles along with their friends. In a recent chat with former cricketer Dinesh Karthik, Virat Kohli mentioned that their priority as a couple is to "stay up to speed" with their little one. He also told the Dinesh Karthik that both Anushka and Virat's schedule revolves around their baby girl, Vamika. "Firstly now, with our daughter, it's putting her to sleep, first thing. Then, stepping out for breakfast somewhere, grab a quick coffee in the time that we get. And then, come back to the room to be with our daughter again. Priority is obviously making sure that we stay up to speed with her," he said.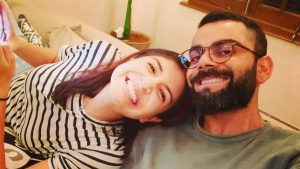 Talking about his late father Virat Kohli said that, "He hasn't seen me play. Now with our daughter, I have seen the happiness on my mother's face. You sit down and think what if he was still here," Virat told.
Virat and Anushka got married in 2017 and gave birth to their baby girl Vamika this year in January.