Vinny Arora And Dheeraj Dhoopar Announce Pregnancy With A Kiss, Couple Shares Sonography Pictures; Take A Look!!!
Recently, Television actress, Vinny Arora, and her hubby, Dheeraj Dhoopar confirmed their first pregnancy. Vinny and Dheeraj shared a lip-lock picture and shared their due date. The lovebirds had tied a knot on November 16, 2016, in Delhi. The cutest couple, Vinny Arora and Dheeraj Dhoopar, has confirmed that they're expecting their first baby and disclosed their due date.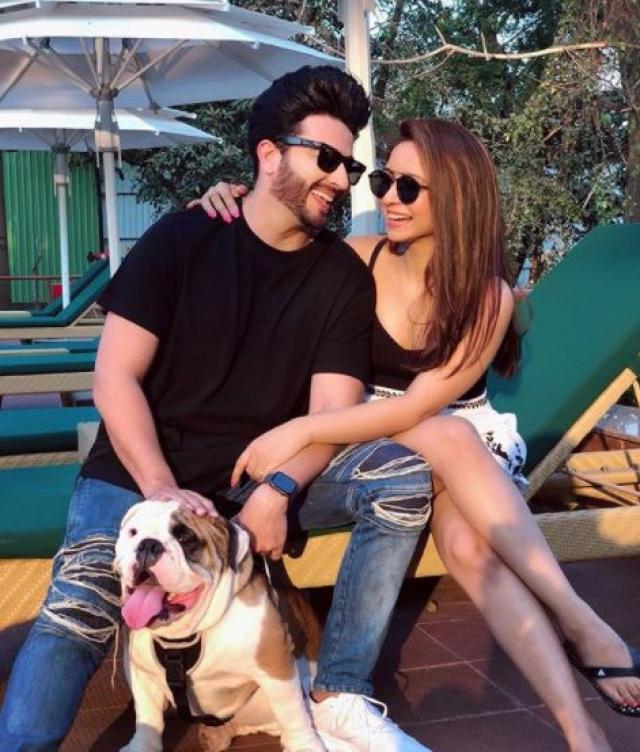 On April 2, 2022, Vinny Arora and her husband, Dheeraj Dhoopar shared a post on their respective Instagram handles and shared their announcement of their first pregnancy. The couple shared precious pictures to announce their pregnancy.  In the first picture, we can see the to-be-parents having a sweet kiss while Vinny flaunts the sonography pictures, hinting that they're ready to welcome their first baby.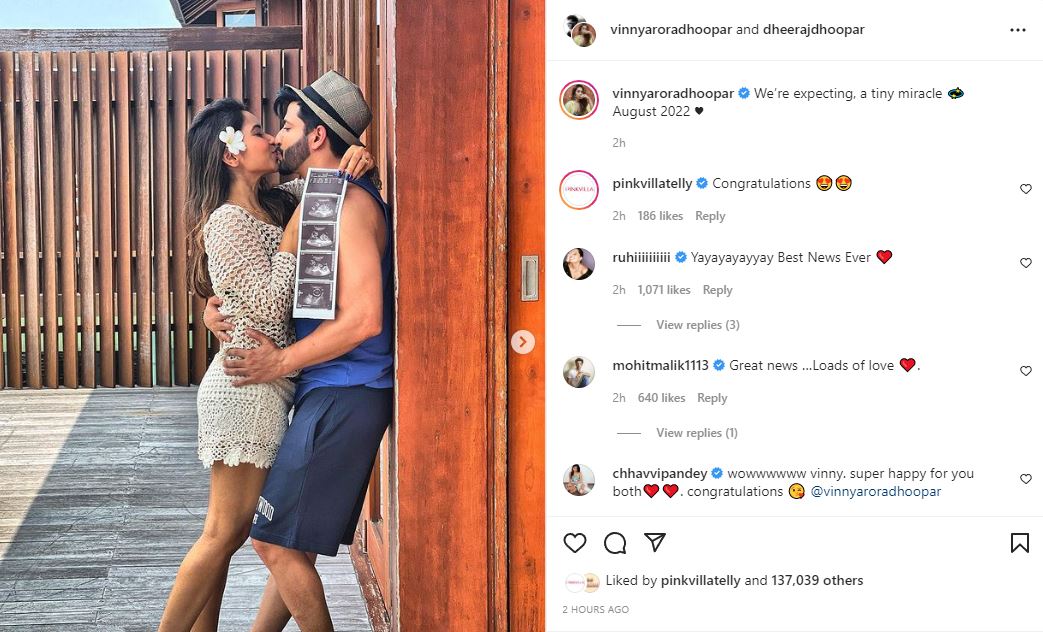 In the second picture, Dheeraj can be seen holding his wife, Vinny, from the back and looking away from the camera. The most loved couple is in seventh heaven at the moment and revealed their due date in the caption of their post, and it can be read as: "We're expecting, a tiny miracle. August 2022."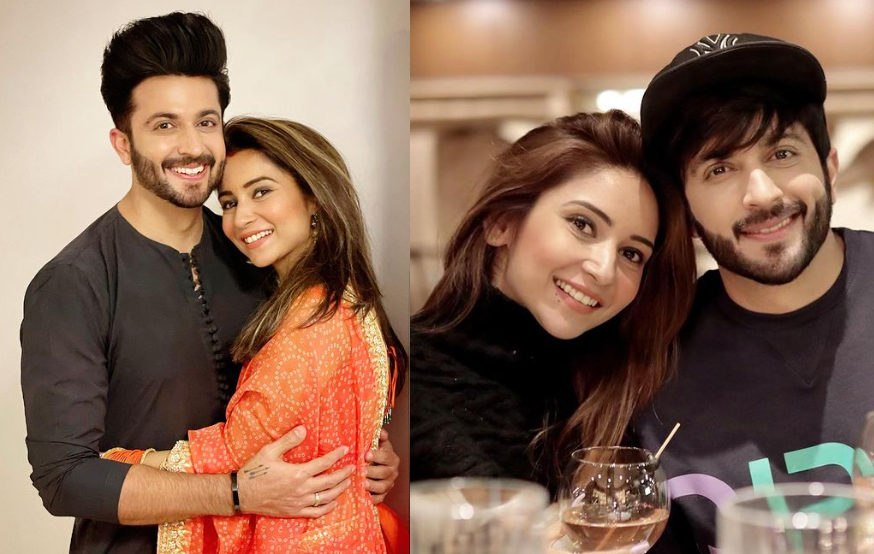 On June 28, 2021, Vinny Arora had turned 30, and she was elated to have ticked off some extra wishes from her 'before I turn 30′ checklist. She had shared a post on her Instagram handle to post pictures of her herself in a yellow floral bikini and had captioned the picture as: "I may not be the epitome of womanhood as my younger self-imagined! I may not have it all figured out as I thought I would by the time I'm thirty but I definitely got some extra ticks off my' before I turn 30′ checklist!"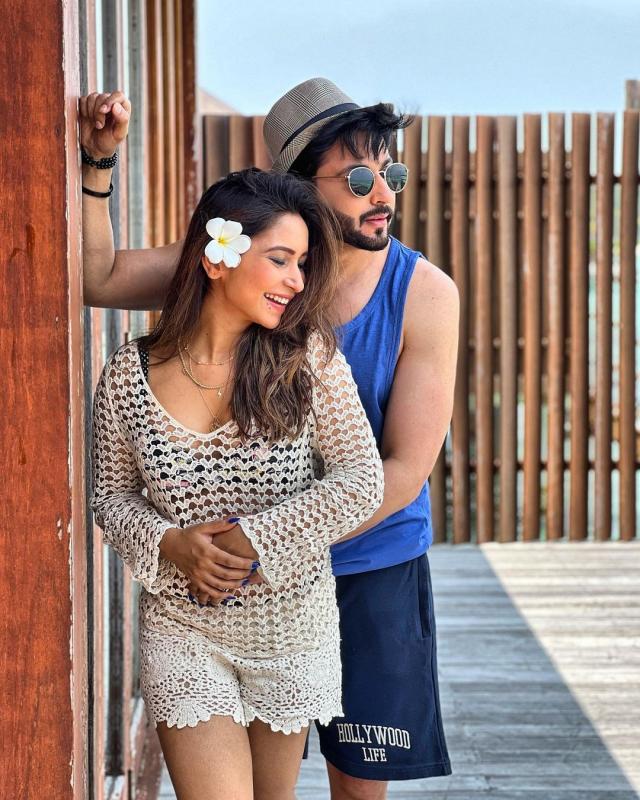 They never fail to delight us with their beautiful love and always give us important couple goals with their outstanding pictures and videos. Although, Vinny and Dheeraj never miss a moment to stand up for one another in their life's hard situations as well. For many years, we have seen them talking and having each other's back despite a lot of rumours and reports about the likely trouble in their married life. Both Vinny and Dheeraj had shattered the ill rumours time and again in their numerous interviews and media interactions.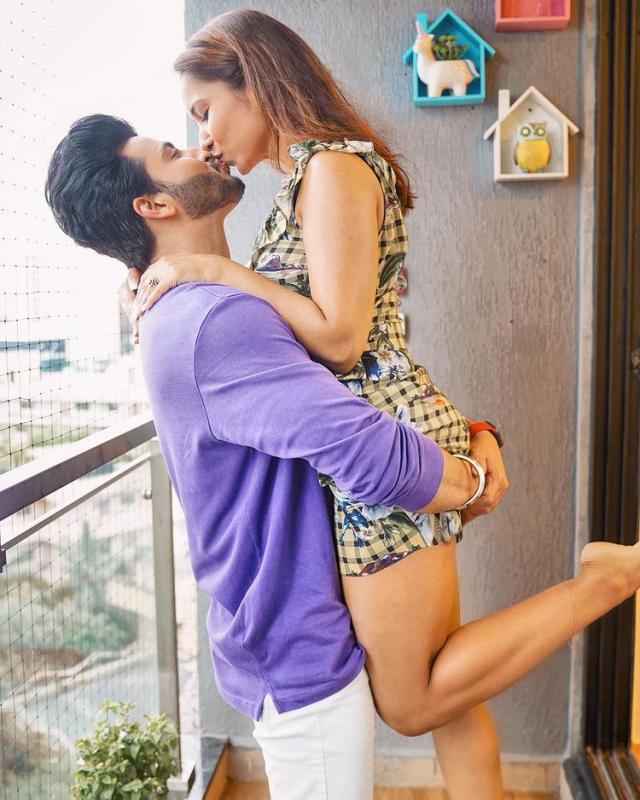 Vinny Arora and her husband, Dheeraj Dhoopar's Instagram accounts are filled with their romantic  pictures. In a chat with Telly Chakkar, Vinny Arora had once disclosed that she had loved her hubby, Dheeraj's role in Naagin 5 and had called it 'sexy'. She had stated: "I believe Dheeraj made a good decision of taking up Naagin 5 as it was quite different from what he has been doing on TV. It was actually sexy to see him in that avatar."