Vikas Gupta Breaks Down In Front Of Arshi Khan, Says, "Chhote Bhai Ne Maa Cheen Li"
Rakhi Sawant who entered the Bigg Boss 14 house has become one of the best entertainers on the show. She is trying her best to keep entertaining the audience by using her funny antics and is often seen locking horns with other housemates. Rakhi who is always seen doing silly things for entertainment and doing anything just to be in the headlines has gone through a lot of struggles in her life, especially in her childhood. In yesterday's episode of the reality show, Rakhi Sawant was seen showing Rahul Vaidya the marks of stitches on her nose that she got from being beaten up by her uncle when she was a kid.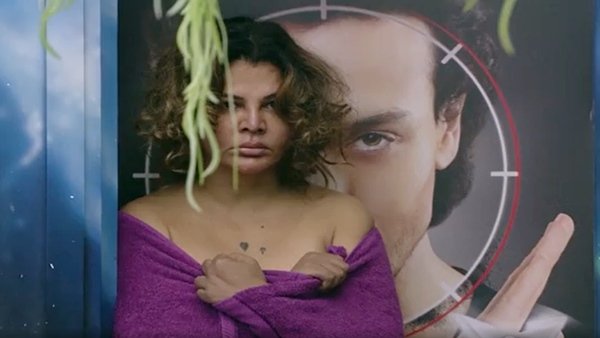 While talking about her past to another housemate Rahul Vaidya, Rakhi Sawant says, "See my stitches after my mama (uncle) beat me. He is not alive anymore." She further mentions that there was a time when women were not allowed to speak up in their family but things are better now. "The women weren't allowed to do eyebrows. We were not allowed to do waxing or anything. Don't know what kind of men they are," said Rakhi.
Rahul Vaidya asked Rakhi, "Your dad and uncle both? And your mom would support them?" Responding to this, Rakhi said that the women in the house weren't allowed to speak up back then. "Ab ghar ki auraat ko bolna mana tha… allowed nahi tha. Now things have changed. Mere itne rishte aaye but sab chale gaye because I was a dancer," she said.
Rakhi Sawant then broke down while saying people judge her and think she is characterless because she is part of Bollywood. "Hum Bollywood me hote hai toh log judge karte hai that we are characterless. Bollywood me hona gunah hai? Dancer hona gunaah hai?" asks Rakhi.
Click Here To Get Your Woman's Era Magazine Subscription