Varun Dhawan Confesses His Love At First Sight For Natasha To Kareena Kapoor, "We Were Friends From Sixth Grade But…"
After so many years of speculation, Bollywood actor Varun Dhawan finally got married to his long time girlfriend Natasha Dalal. The wedding took place on 24th January in Alibaug, The Mansion House. It was an intimate affair with just the bride and groom's family members and close friends in attendance. Now, the two are finally in Mumbai, we got our hands on an old interview of Varun Dhawan where he revealed how the two fell in love.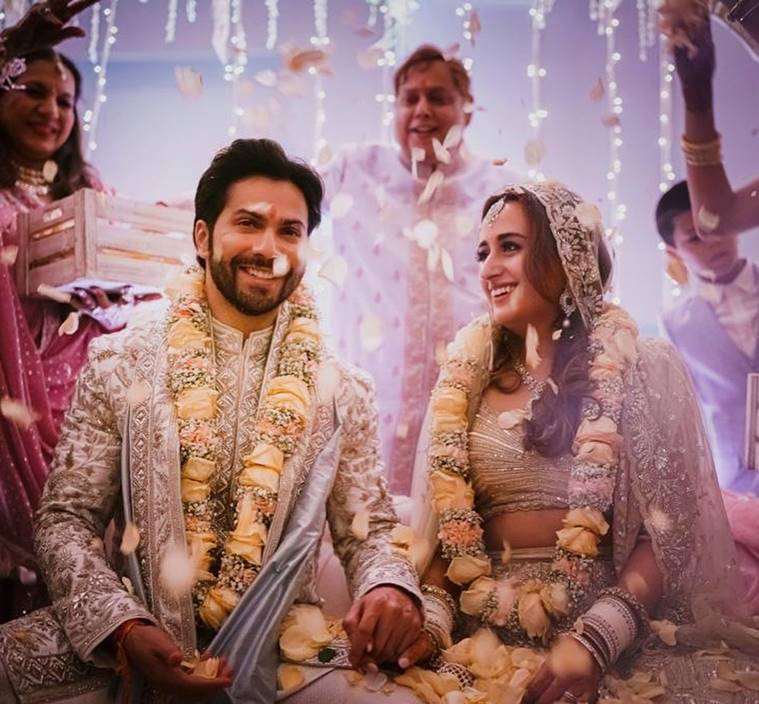 On Kareena Kapoor Khan's chat show What Woman Want, Varun Dhawan revealed that he has been friends with Natasha Dalal since grade six and the moment he saw her, he felt that he fell in love. "I actually met Natasha when I was in the sixth standard. We've not been dating since then but we were friends till the eleventh grade or so. But I remember that the minute I saw her, I went to Maneckji Cooper and she was in Yellow House and I in the Red House. We were on the basketball court and during the lunch break they would give you food and all…and I remember her walking and I remember seeing her. I saw her and I felt like I fell in love with her. She rejected me some three or four times. I didn't give up hope," he said.
Varun and Natasha were snapped walking hand-in-hand as they boarded the jetty as they headed back home on Tuesday afternoon. Not only this but Varun's sweet gesture to the paparazzi congratulating him and Natasha also won several hearts.
The actor even took to Twitter and penned a thank you note which read as, "The last few days me and Natasha have received so much love and positivity from everyone so just wanted to thank everyone from the bottom of my heart."