Urfi Javed is once again in news for crossing all her boldness with her new look. the internet sensation has gone semi-nude this time by going topless and hiding her assets with just blue wings. the actress is already dealing with a police complaint filed against her by BJP politician Chitra Kishor Wagh for 'publicly engaging in nudity.'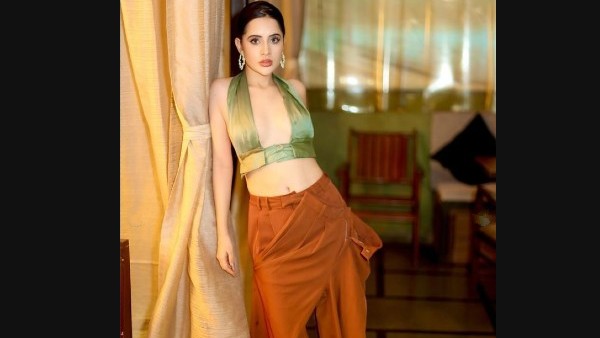 However, Urfi seems to be in no mood to stop by any complaint. she has once again come up with a unique idea for her outfit. The actress and social media celebrity went topless once more, concealing her modesty with fuzzy wings. She finished her outfit with a blue wrap-around high-slit skirt and a tight ponytail. the actress has also used minimal makeup to finish her looks, she could be seen posing for the cameras in the post by turning her wings towards it.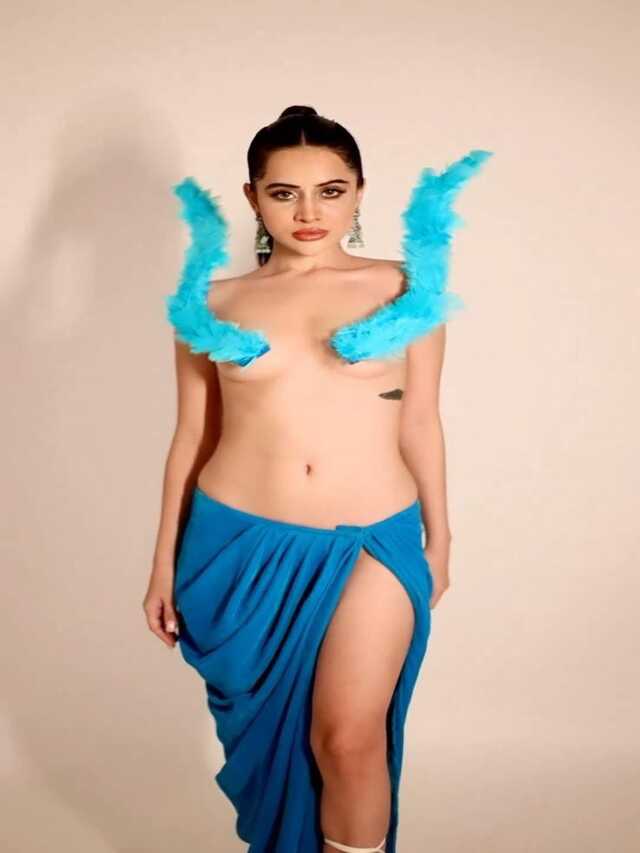 While sharing the post Urfi used two wing emojis in her caption. While she did not name anyone in her tweet, it appeared that she was responding to individuals who had chastised her for wearing provocative clothing in public.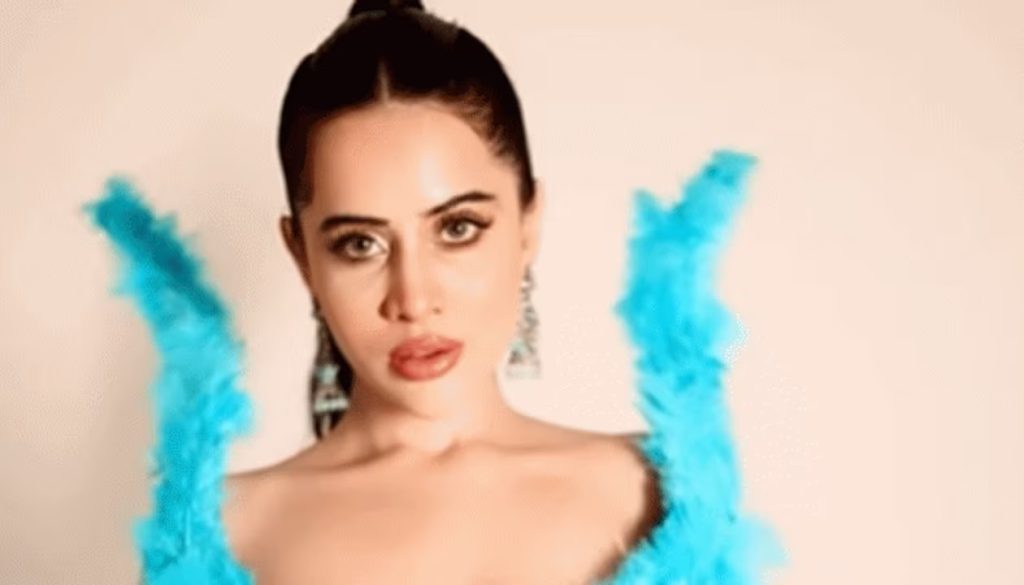 Earlier, Urfi was in the news after her under-eye surgery to remove dark circles had gone wrong. she posted a video and informed that no one has punched her but her surgery had gone wrong. she also mentioned in her post that all the eye creams are a scam. she was again spotted outside a cafe where she tried to avoid paparazzi and didn't give them any pictures.