Throwback: Raveena Tondon Allegedly Attempted Suicide For Ajay Devgn, Actor Advised Her To See A Psychiatrist
Bollywood can be a strange place at times where people who belong to the world of glitz and glamour sometimes fall for eachother. These alleged affairs and relationships mostly end up on a very bad note with often ugly fights on public platforms. One such hard to believe, affair was between actress Raveena Tondon and actor Ajay Devgn. The duo was reportedly in a relationship with eachother but Ajay later dumped Raveena for Karisma Kapoor.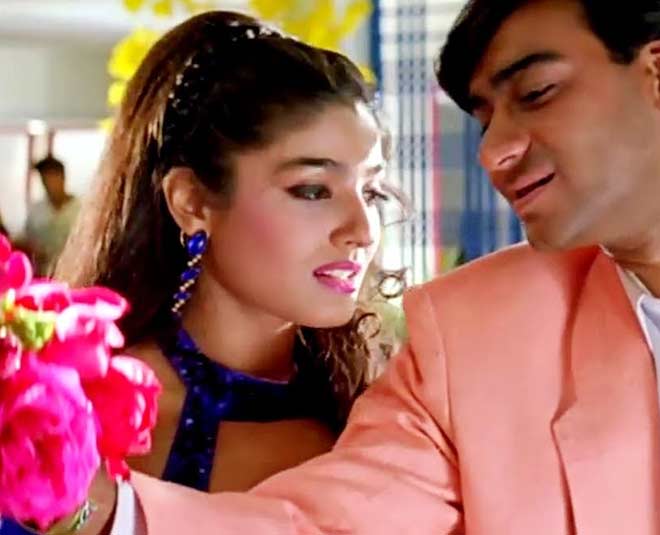 The sudden betrayal left Raveena Tondon heartbroken and she allegedly attempted suicide. Ajay Devgn was then left furious after the incident and in an interview with Filmfare in 1994, he advised Raveen to see a psychiatrist. Raveena, on the other hand, had said in an earlier interview that the actress has some love letters written to her by Ajay Devgn and she can show them as proof of the affair.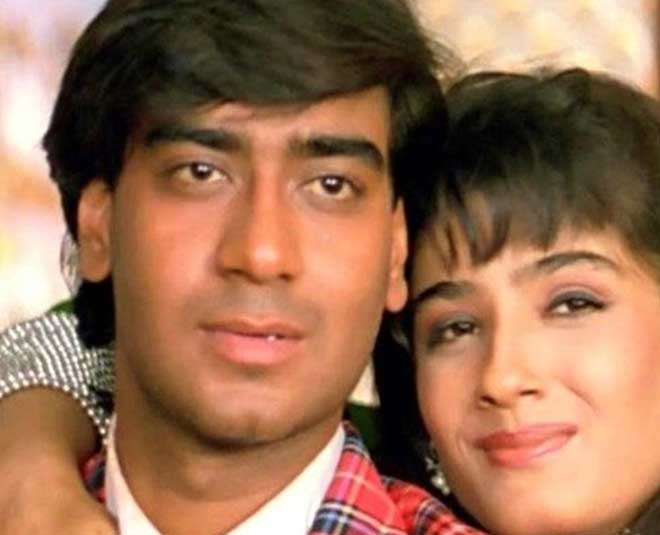 Talking to journalist, Ajay said that Raveena can publish the letters and that he also wanted to see the figment of her imagination. He then explained that Raveena is a family friend for years and she's also a friend of his sister Neelam. He further added that when Raveena started behaving badly they didn't have the option to throw her out. "Ask her, if I've ever called her up or talked to her on my own. She's just trying to get publicity by linking her name with mine. Her so-called suicide attempt was also a publicity gimmick," he said.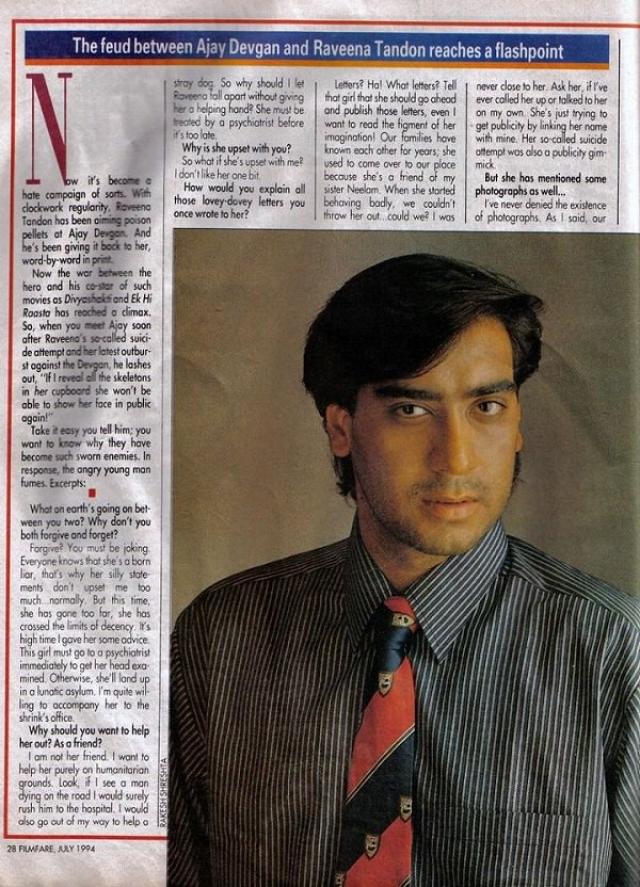 Ajay then further added and called Raveena 'a born liar'. He also advised Raveena to go to a psychiatrist and get her head examined.
Meanwhile, Karisma and Raveena's fight was also public and everyone knew that the two never treated eachother in a good way. The actress had even refused to pose with Karisma once and said that it won't make her a superstar to pose with her. "She doesn't feature in my life in any which way. I'm a professional, I don't care. I would pose with a broomstick if need be. Karisma and I are not the best of friends. Ditto with Ajay. Professionally I'm ready to work with Ajay or Karisma. Where work is concerned I don't bother about these stupid ego problems," she said.