These Celebs Are Worshiped In Idol Form In Temples, Know Who Are Included In The List!!
When people get ready to do anything for the one whom they consider as their idol, you must have seen this madness with your own eyes that someone gets a tattoo of the celebrity they love, while someone likes to have a similar hairstyle. So, today we are going to tell you about some such temples in which superstars are worshiped instead of any deities.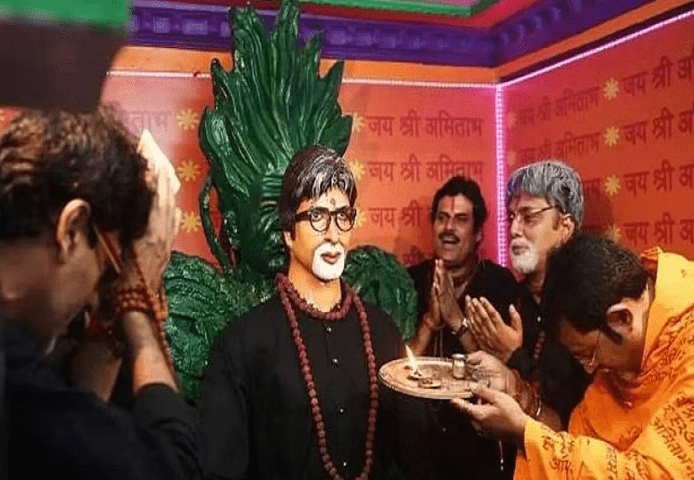 Amitabh Bachchan
There is a temple dedicated to Big B Amitabh Bachchan in the Ballygunge area of Old Kolkata. The temple houses a museum with a collection of photographs of the superstar's films and a chair-like green throne in the inner sanctum where you will find an idol of Amitabh Bachchan in a black kurta. The idol depicts the character Amitabh Bachchan played in the movie 'Aks' while the chair has white shoes which the star wore in the movie Agneepath. Sanjay Patodia, who worships Amitabh Bachchan more as a devotee than as a fan, built this temple in the year 2003. The rituals and ceremonies in this place of worship are conducted like any other Hindu temple in India.
Rajinikanth
Unlike other famous temples, this one is a different temple as it does not have an idol of Tamil superstar Rajinikanth, but a special 'Sahasra Lingam' installed by his fans for the health and prosperity of their favorite star. It is a part of Kotilingeswara Temple in Kolar district of Karnataka. Like all other lingas in this temple, a Shivalinga was installed for Rajni after special worship and Vedic chanting by the temple priests.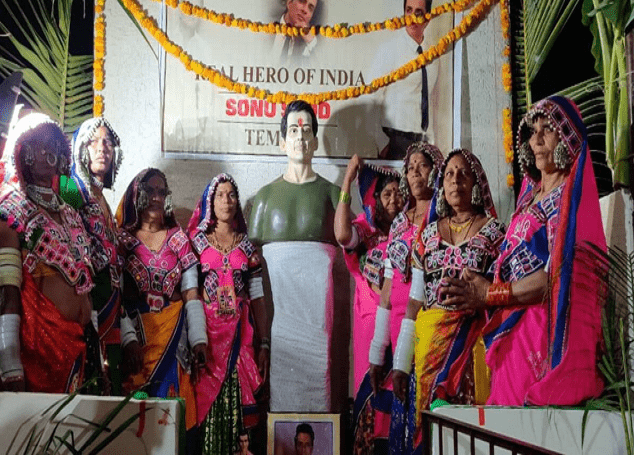 Sonu Sood
The status of film actor Sonu Sood, who came into limelight by helping people during the Corona period, is no less than God in the hearts of his fans. People have built a temple for Sonu Sood in a village in Telangana. Let us tell you that the people of Dubba Tanda village of Telangana have built a temple in the name of 47-year-old Sonu and given him the status of God. People also worship Sonu Sood there.
Author : Gunjan Chaudhary