Tanushree Dutta Loses 15 Kgs To Make Her Bollywood Comeback, "Getting Silent Support From 12 Bollywood Biggies"
Tanushree Dutta, who rose to fame with the movie Aashiq Banaya Apne, soon vanished into oblivion. However, she once again came to the limelight in 2018 during the #MeToo movement where she alleged that the senior actor Nana Patekar harassed her on the sets of a movie. Since then, she was sort of banished from the movie industry and never got any attention. Now, she has made a post on her Instagram announcing her comeback in Bollywood and stating that she's getting silent support from many biggies who know that she's right.
Recently, Tanushree Dutta posted a picture of her on her Instagram handle. Sharing the photo, Tanushree also opened up about the rumors of her doing an IT job in Los Angeles. The actress wrote, "I was infact training for in IT and had a fantastic IT job opportunity in the defence sector of the US Government." Talking about it further, Dutta mentioned that it would be her honour to work in that field, but she did not take the offer as she wanted to explore her artistic career again.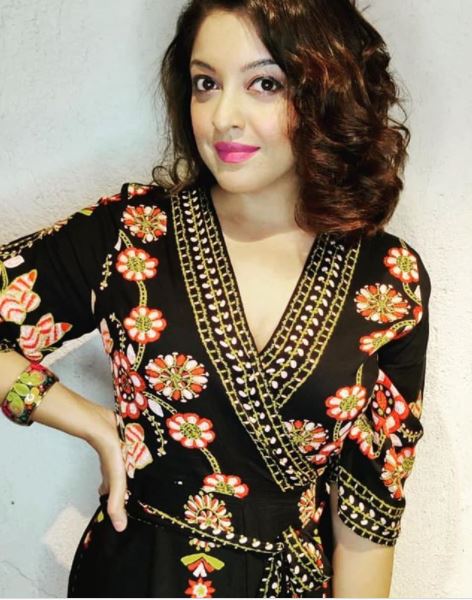 Further talking about her comeback in Bollywood, Tanushree wrote, "I have been getting some offers from Bollywood in terms of movies and web series and the Industry seems far more interested in casting me rather than my arch- enemies.( they only announce projects but none of their projects ever see the light of day & will not). At present, I'm in touch with 3 big South film managers who are pitching me for Big budget south Projects as well as 12 Casting offices in Mumbai. There are powerfull Industry bigwigs who are giving me silent support in the background as they know the truth and are my wellwishers. There are also big production houses I'm talking to for projects in lead roles. The pandemic has just made shooting dates uncertain so I'm unable to make a concrete announcement. I recently shot a commercial advertisement in the beauty space and announced that I'm back to work. I'm looking good, getting back my sass as I've lost 15 kgs and there is a strong buzz amongst industry folks of my imminent return to acting! #🤞🤞"