Sonu Sood Says Sushant Singh Rajput Would Be Laughing At The Circus His Death Has Become For Others
Over 100 days have passed since the dreadful day of 14th June when the news of Sushant Singh Rajput's death came forward. There have been so many connections made, secrets revealed, accusations made, and whatnot in the case. It is certain that if he were alive, this would've made him the biggest star there ever was. But unfortunately, he's no more. Yet the people are not able to come to terms with the fact and at least let his soul rest in peace. And actor Sonu Sood feels the same.
In an interview with Barkha Dutt, Sonu Sood said, If Sushant is seeing this, he would be laughing (cynically) at the circus that his death has become. He would say that those I never met, never wanted to meet, they are doing so many things under my name. These are the pages of Bollywood that if they go down in history, no one would want to open them again." He also mentioned those who have barely met him or have known him are taking advantage of this situation to grab limelight.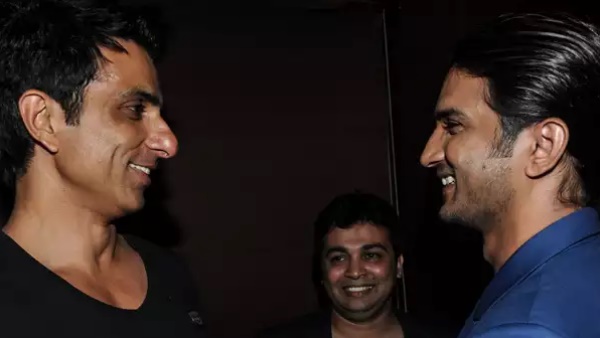 "Everyone knew that Sushant will be left behind somewhere in this debate. He is in our hearts and will always remain to be special for us. But those that never met him, never spoke to him, have been speaking about his death wanting their own share of limelight and they even got it. The sad part is, somewhere, everyone knew that this will only go on for so long," he added.
Speaking about meeting late Sushant Singh Rajput in person, Sonu Sood said, "First and foremost, his family has been sitting on the sidelines. Those that came forward for long debates would make Sushant wonder who are they? I've met Sushant around 10 times in our career and we've worked out together so many times, he was a great guy and an achiever who had made a name being an outsider. He would wonder that what do these people know about me to talk like this, so I don't think anyone has the right to speak about him. These people don't even talk about him now and you will realise this slowly that his death will fade out and a new topic will come to light."
He concluded, "I feel very sad and I think the lesser you talk about it the better."