Actress Sonam Kapoor is the new mother of Bollywood. She recently welcomed her first child with her husband Anand Ahuja. On Thursday, she shared her first update on her life back home post her son's arrival at the hospital.
Sonam revealed that she is wearing her maternity clothes still after giving birth. She dropped a video of herself from her home in Mumbai in which she is seen wearing a matching baggy jacket and black pants with glasses. She lifted her jacket and shared a glimpse of her post-delivery belly. She said that she is still wearing the Nike Maternity. Though the belly is not in yet, it is good. She signed off with a smile as she posed in front of a mirror.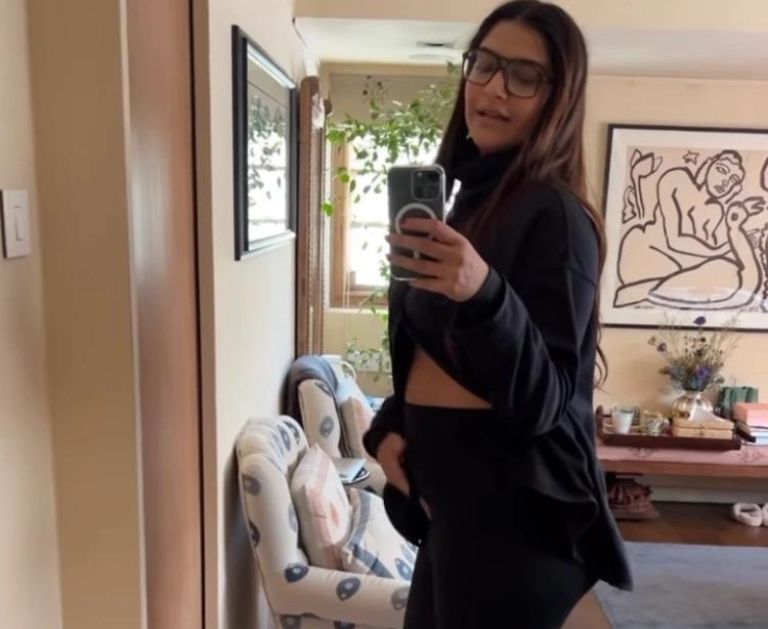 They announced the birth of their son on August 20. They shared the news with their fans and family on Instagram with a cute message. They said that they are welcoming their beautiful baby boy with bowed heads and open hearts. They thanked all the doctors, nurses, friends and family who have supported through this journey.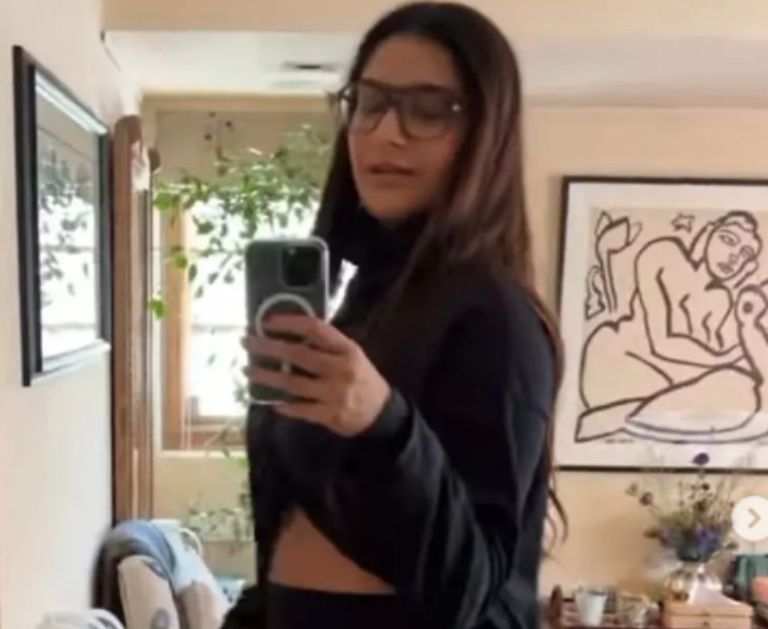 Anil Kapoor and Sunita Kapoor shared the news too. After some days, Sonam returned to Anil's house after being discharged from the hospital with her child. Her family members did a warm welcome them. She participated in rituals before entering the premises. Anil Kapoor and Anand distributed sweets to the people outside their house. While the couple is yet to reveal the face or the baby's name, Sonam's sister Rhea Kapoor has nicknamed the little one 'Simba' in some of her Instagram stories.