Bollywood actress Sonam Kapoor welcomed a baby boy with husband-businessman Anand Ahuja on Saturday. Soon, a fashion magazine unveiled her cover photo from her latest photoshoot where the actress is posing in an unbuttoned shirt. Before the birth of her child, Sonam shared her thoughts on becoming a parent.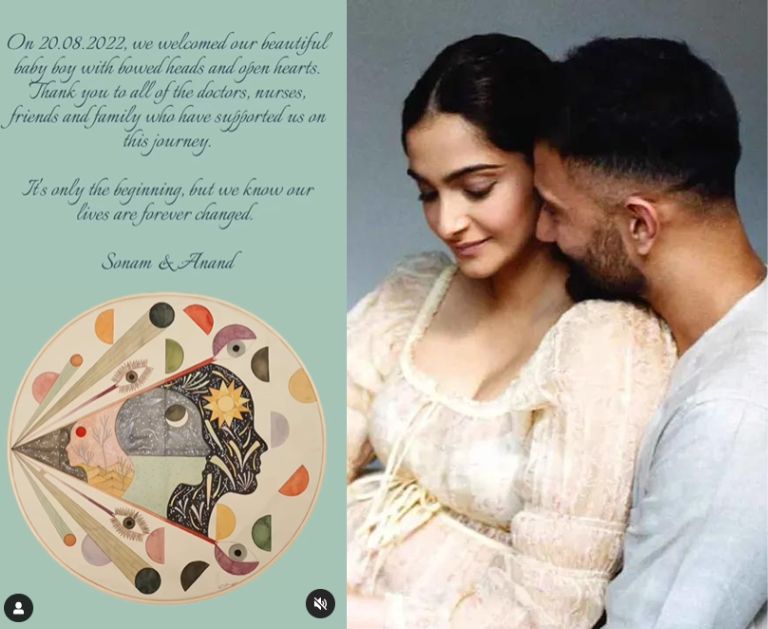 Sonam is seen adoring her baby bump in the picture as she smiles for the camera in minimal makeup. The actress had flown in from London a few weeks ago for her delivery. Opening up about her decision to become a parent, Sonam told Vogue in an interview that priorities change and she thinks that the baby will become her. She told that the truth of the matter is that they (children) did not choose to come into this world. People make the decision to bring them here, so the actress thinks that "it's a very selfish decision."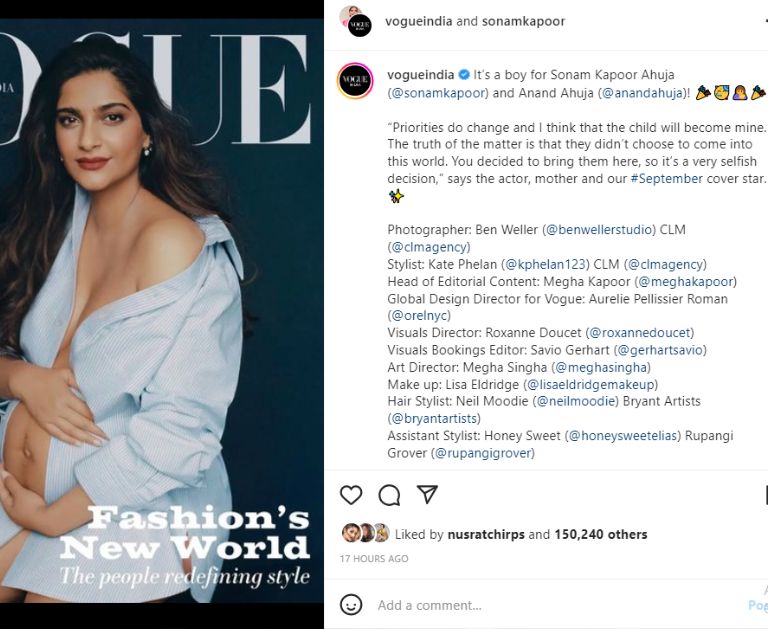 On behalf of his entire family, Anil Kapoor shared a note expressing his joy at the baby's arrival. He expressed joy in the note which said that they are happy to announce that on August 20th, they were blessed with a healthy baby boy with the arrival of the newest member of their family. They are more than happy. He also said that their hearts are bursting with pride and love for the new parents and their beautiful angel. Anil Kapoor also addressed him and his wife as doting grandparents.
Sonam Kapoor and businessman Anand Ahuja welcomed their first baby and they are extremely happy to be parents. The actress shared a beautiful note thanking doctors, family, and friends.