Shweta Tiwari's Abusive Ex-Husband Raja Chaudhary Meets His Daughter Palak After 13 Years, Thanks Her Mom For…
Shweta Tiwari has had a very painful and hurtful past, especially if we talk about her personal life. Her marriage with her previous husband Raja Chaudhary ended with him domestically abusing her and torturing her. She then married Abhinav Kohli but even that ended with Shweta's heartbroken. She has a daughter Palak with Raja and a son with Abhinav and she is raising both of them. Recently, her ex-husband Raja Chaudhary met his daughter Palak and was at a loss for words.
Raja took to his social media handle to share the picture of his meeting with Palak Tiwari. He captioned the pictures, "Moment of the life …..". While speaking to ETimes, Raja Chaudhary said that he and Palak were in touch through WhatsApp messages, but hadn't met at all in the last 13 years. Speaking about the meeting, he said, "I was staying in Meerut with my parents. But had some work in Mumbai, so I called Palak who was rehearsing for her film. She took time out and we met a hotel in Andheri in Mumbai for around one and a half hours."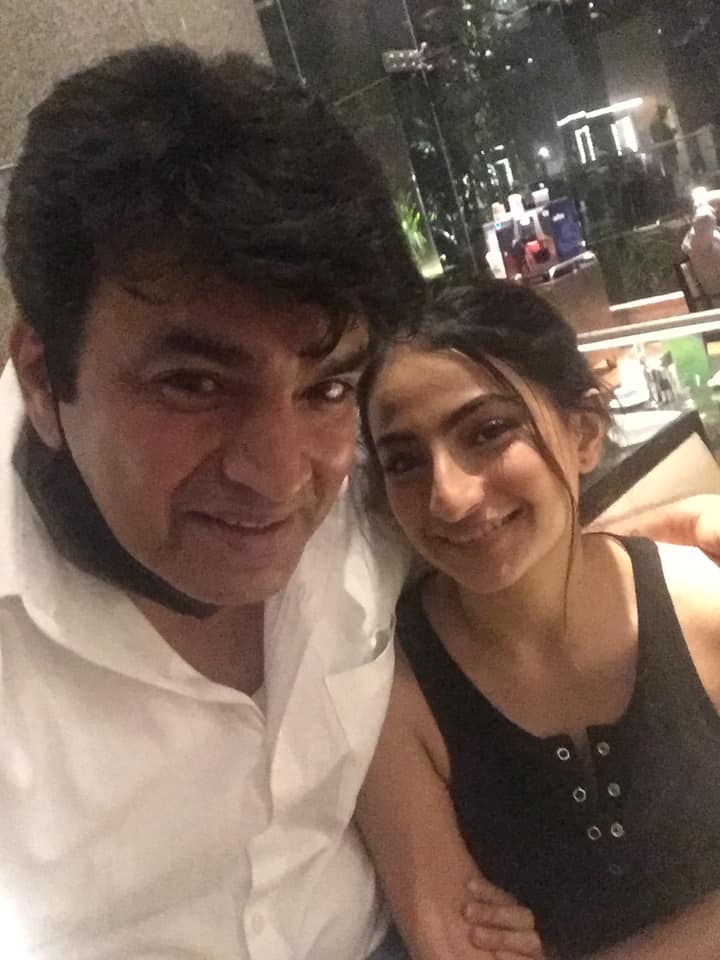 Raja Chaudhary shared that there were no grudges between them, and they didn't bring up the past during their meeting. Instead, they only talked about the good stuff. He also revealed that he wasn't allowed to meet her all these years, but his love for her hasn't faded at all. He believes he has been given a second chance to mend things between him and Palak.