Sheezan Khan's Sister Falaq Naaz Gets Hospitalised, Mother Asks "Family Ko Saza Kis Bat Ki Mil Rhi Hai?"
After the television's one of the most popular actresses Tunisha Sharma allegedly committed suicide, the family of actor Sheezan Khan's life changed. The police had arrested the actor after Tunisha's mother filed a complaint against him. the actor was immediately taken under custody in December last Year. since then the actor and his lawyer have been trying to get him out of jail on bail but haven't been successful till now.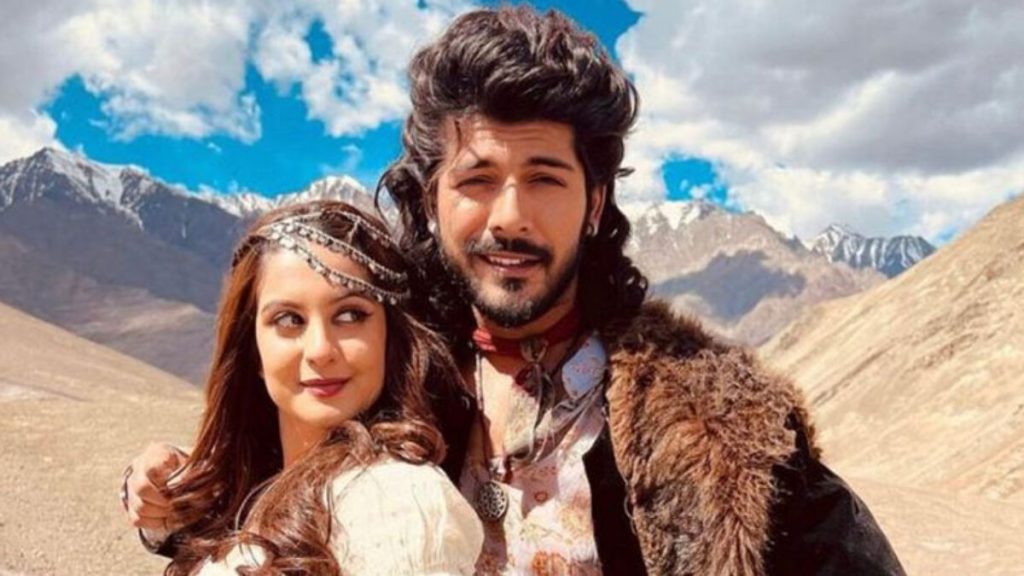 However, the family's lawyer is confident that Sheezan will get bail soon. But meanwhile, the family of the actor has been suffering a lot. Recently, Sheezan's sister Falaq Naaz who also shared a close bond with Tunisha has been hospitalised. Her mother, Kehekshan Faisi took to Instagram handle to share the heartbreaking news with the actor's followers.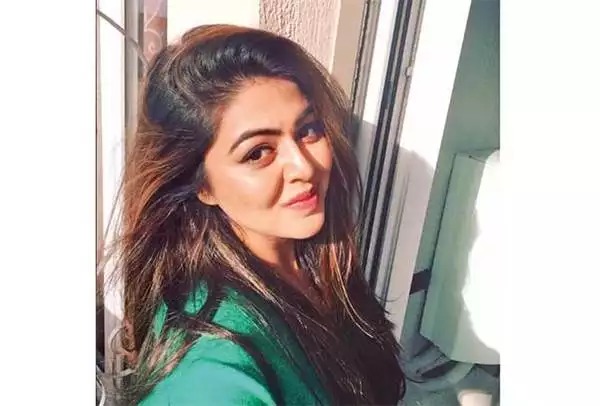 In the photo, Falaq Naaz was lying on the hospital bed with her eyes closed. Along with the picture, Faisi also wrote a long post in which she demanded answers about why her family is going through such torture. " Mujhe bus ye samjh nahi aa raha hai ki hamari family ko saza kis bat ki mil rahi hai aur kyo?? she wrote.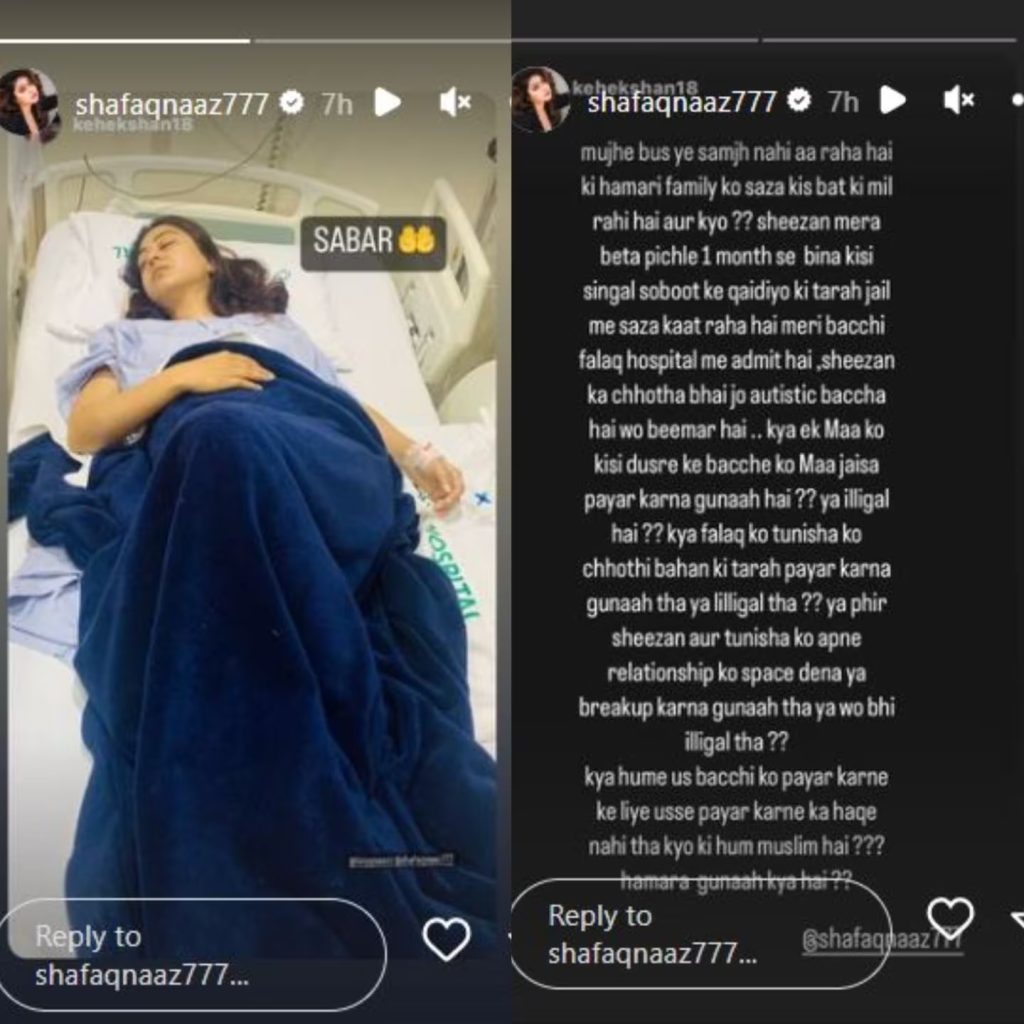 She further added that her son Sheezan is in jail and has been serving like an inmate without any single proof against him. Her daughter Falaq is now in Hospital, Sheezan's younger brother who is autistic is also not well. Sheezan's mother has claimed that she used to love Tunisha like her own child, she has asked in her post if loving someone else's child is a crime.