Satish Kaushik Passes Away Due To A Heart Attack, His Friend, Anupam Kher, actress Kangana Ranaut Mourns His Death
On March 8, 2023, Satish Kaushik, a well-known actor and director, passed away and went to heaven. Satish Kaushik, one of the shining stars of the Indian film industry, passed away suddenly as the country awoke. On March 9, 2023, actor-director Satish Chandra Kaushik went unexpectedly, shocking the Hindi cinema industry. On their various social media accounts, a number of celebrities remembered their interactions with the late actor and paid their respects.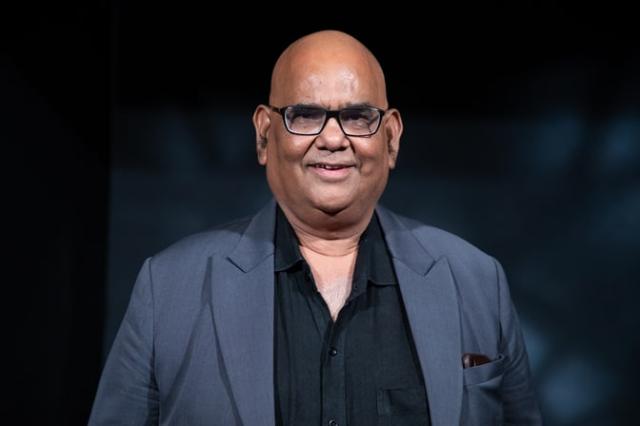 Actor-director, Satish Kaushik passed away at the age of 66
According to the news, Satish Kaushik had a heart attack and passed on en route to the hospital. The late actor was 66 years old when he passed away suddenly, and his passing has shocked the nation as a whole. His wife and daughter have continued to live. Without a doubt, Satish Kaushik's millions of admirers and the film industry will miss him dearly.
Anupam Kher expresses his grief on his friend's demise, Satish Kaushik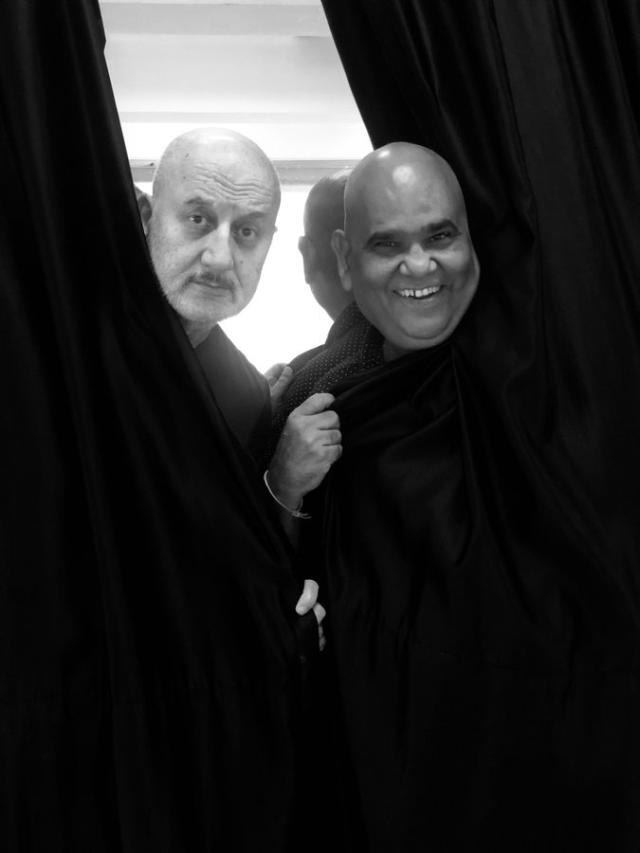 Anupam Kher recently shared his sorrow at the passing of his close friend Satish Kaushik on his Twitter account. He posted a black-and-white photo of himself and the late actor grinning at the camera. Anupam Kher also sent a heartfelt message in Hindi, which can be translated as: "I know that death is the ultimate truth of this world! But I had not thought even in my wildest dreams that I would write this thing about my best friend someday. Such a sudden full stop to a friendship of 45 years!! Life will NEVER be the same without you SATISH!" 
Kangana Ranaut mourns Satish Kaushik's death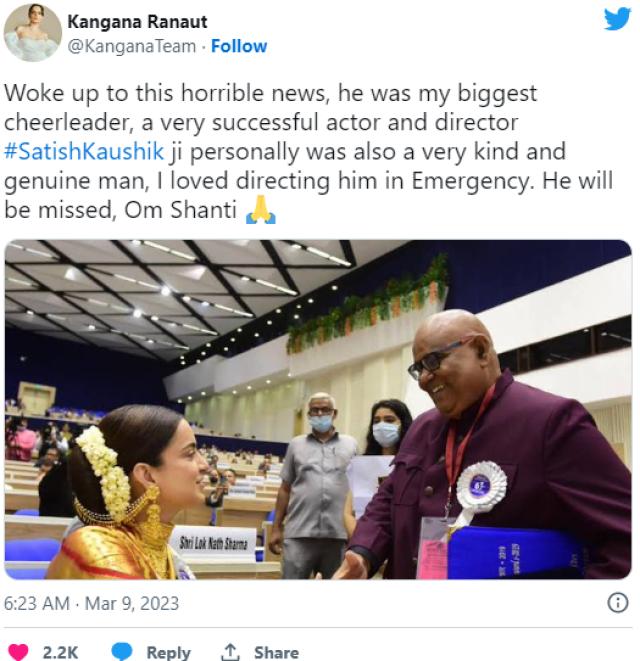 Bollywood actress Kangana Ranaut also used her Twitter account to convey a touching message. Kangana shared her sympathies for the late actor's passing while sharing a candid photo with him. You can read her tweet as: "Woke up to this horrible news. He was my biggest cheerleader, a very successful actor and director Satish Kaushik ji personally was also a very kind and genuine man. I loved directing him in Emergency. He will be missed, Om Shanti." 
Satish Kaushik's career
Satish Kaushik, an Indian actor, screenwriter, director, and producer, was born on April 13, 1965. Before getting his big break in Bollywood, he used to perform in plays. For his parts as "Calendar" in the movie Mr. India, "Pappu Pager" in Deewana Mastana, and "Chanu Ahmed" in the British movie Brick Lane, Satish Kaushik was well-known. He went on to portray numerous lead roles in blockbuster movies throughout the years, and his impact on the Indian cinema industry is significant.