"Saas Khush Nhi Hai" Netizen Points Out In Swara Bhaskar's Cout Marriage Photos With Fahad Ahmad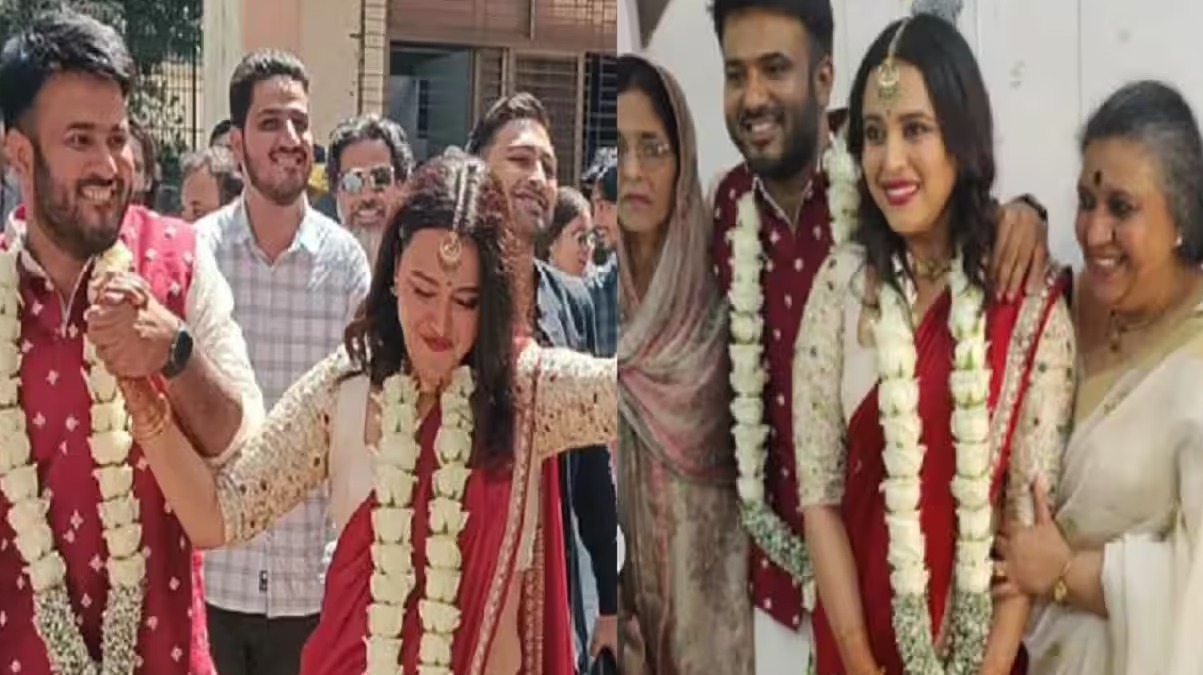 Swara Bhasker announced her marriage to political activist Fahad Riaz Ahmad, and the internet has been split ever since. Many people are sending their love to the newly wedded couple, while others are mocking the actress for a variety of reasons.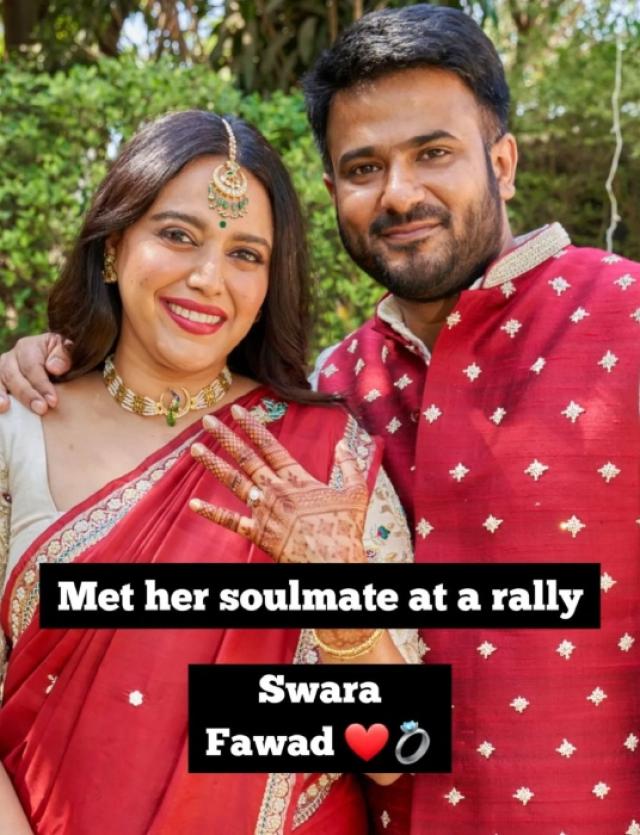 Many are criticizing her for marrying a Muslim man and labeling her as another example of a woman who fell in love with Jihad, while others are relieved that a Hindu man was protected from her. The actress has always been a soft target on the internet, with trolls attacking her for everything and everything.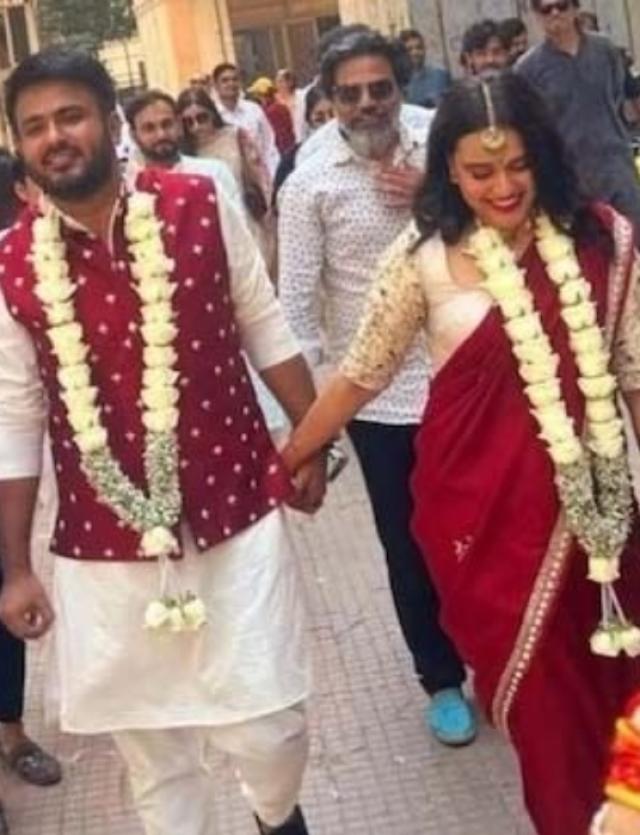 Now, amid all the photos and videos, the netizens have dragged the politician's mother in between. It so happened that when the photos of Swara Bhaskar's court marriage started circulating on the internet, many netizens noticed Fahad's mother. The activist's mother didn't seem to be happy in the pictures. While Swara's father and mother could be seen smiling throughout the ceremony. And, they also happily posed for the cameras.
View this post on Instagram
As soon as the picture was out the trollers took to the comment section. "Saas khush nhi lag rhi hain apki," wrote one user, "lagta hai unko bhi Swara pasand nhi aayi," commented another user. "Your mother-in-law's expression says it all," mentioned another netizen. "Saas kafi shant or dukhi hain," mentioned another user.
Meanwhile, The actress has announced her court marriage and will tie the knot soon in March. Swara's close friend Sonam Kapoor was seen visiting the venue to congratulate Sawara on her wedding.