Rubina Dilaik's Sister Jyotika Reveals How Her Family Reacted When They Heard Of Rubina-Abhinav Seperation
Bigg Boss 14 is just two weeks away from its grand finale and makers are trying their best to make the show more interesting. As per the reports, family members and friends of the contestants will enter the house as connections to give a new twist to the show. While Jasmin Bhasin and Rahul Mahajan have already entered the house as the connections, Rubina Dilaik will have her sister Jyotika Dilaik entering as a connection.  During a recent interview, Rubina Dilaik's sister Jyotika revealed how her family reacted when they get to know that the couple was thinking about getting a divorce.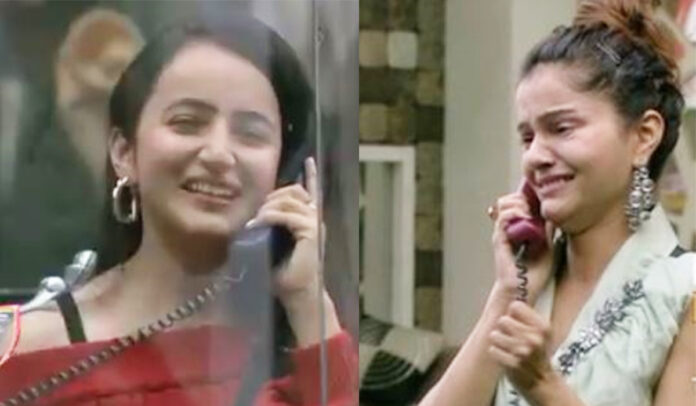 Speaking to ETimes, Jyotika shared that when the promo came out which sees the couple talking about not being on good terms, she received a lot of messages. Jyotika said, "When the promo of their relationship of not being on good terms came out, I started getting messages from people asking if Rubina and Abhinav were getting divorced." While she was initially clueless about it, when she came across the promo she understood the reason behind the people questioning her. She continued, "I initially did not understand why I was getting such messages but when I saw the promo myself I was shocked."
She also revealed about her mom as well as her breaking down and going all quiet, "When we saw the episode, there was complete silence in the house, our mom was crying and I was also crying. We all were looking at each other but we did not utter a word," said Jyotika.
She further added, how her mother spoke to Abhinav's family, after Rubina assured them that they have mended their relationship. "But later, mom told us that Rubina and Abhinav were having issues and asked us to see the better side that they are now together. She told us now they have mended their ways and are going strong. Eventually, we understood the matter. Then mom spoke to Apu Jiju's (Abhinav) parents and told them everything. And now when we see them together happily we feel good," said Jyotika.