"Rhea Chakraborty Harassed Sushant Singh Rajput And He Wanted To End Things" Anikta Lokhande To Bihar Police
A day before yesterday, we gave you the news that Sushant Singh Rajput's father had officially filed an FIR against his alleged girlfriend Rhea Chakraborty. He had made over 15 allegations against the actress. And now, we have another startling revelation made by Sushant Singh Rajput's ex-girlfriend Ankita Lokhande. She was questioned by the Bihar police in relation to Sushant's death and that's when she made a revelation about a conversation she had with Sushant Singh Rajput in 2019.
According to a report published in Zee News, Ankita Lokhande was interrogated by the Bihar Police yesterday and that's when she opened up about a conversation she had with Sushant in 2019. Ankita told the police Sushant had messaged her to wish her luck for Manikarnika. During the conversation, Sushant got emotional and told Ankita that he was quite unhappy in the relationship and wanted to end it as Rhea harassed him.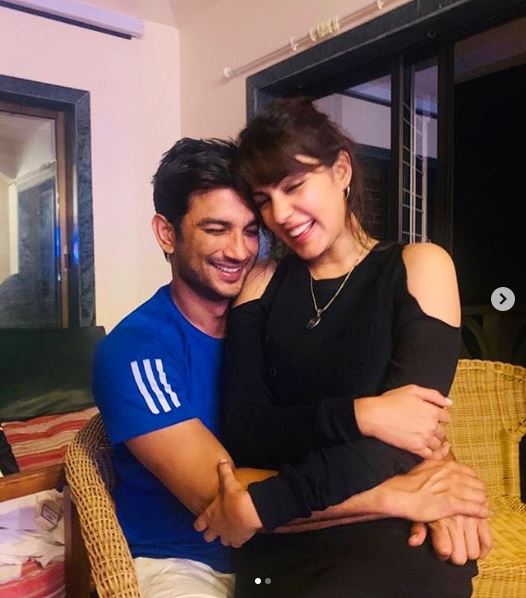 The report further states that Ankita has shared the chat between her and Sushant with the Bihar Police, as well as other exchanges they had regarding Rhea. TOI has also confirmed that Ankita gave her statement to Bihar Police and has shared her and Sushant's chat history with the police.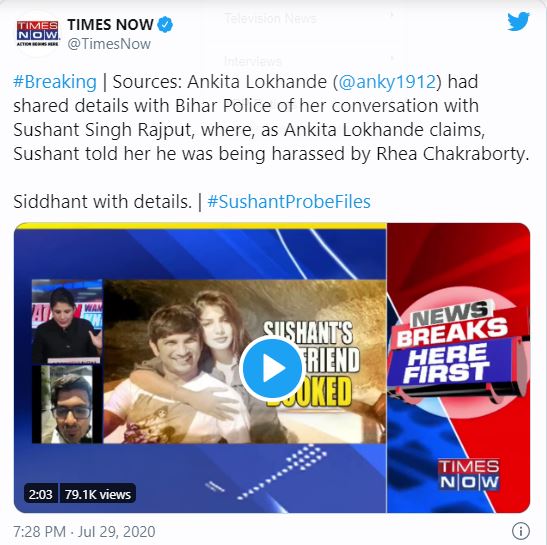 Yesterday, Ankita Lokhande took to her Instagram account posted an image where she spoke truth to ultimately win. The image posted by the late actor's former girlfriend read, "Truth Wins".