Rekha's Kiss Scene With Kamal Hassan In Punnagai Mannan Was Forced Without Consent: Big Reveal!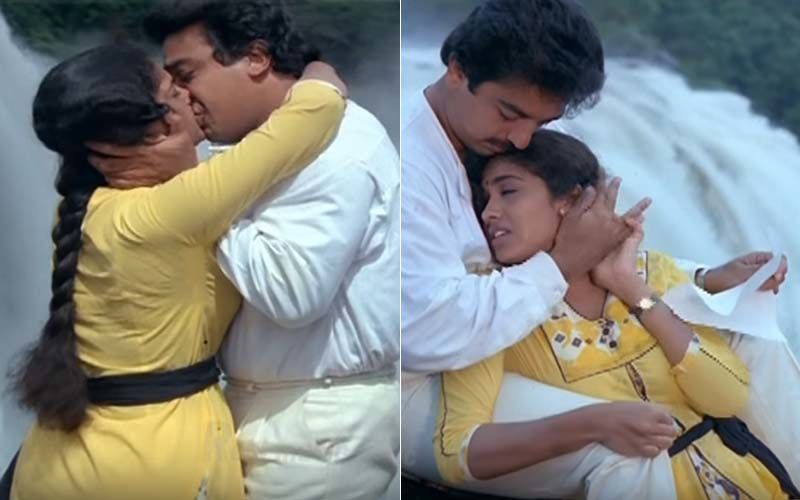 Liplocks and kissing scenes have become the norm in today's film industry. Both actor and actress are told about the same during the script reading and have to confirm to that with their consent. However, many shocking incidents came to light in 2018 during the #MeToo movement. But many others were still hidden under the veil. One of them has come to the fore now from the south film industry.
Speaking to The News Minute, Rekha said in the interview that she shot the scene without her knowing it and that she is fed up of answering it. She also revealed that she was only 16 when it was filmed, and she had completed her Class 10. She said, "Suresh Krissna and Vasanth were associate directors and I told them I wasn't informed about the kiss and that I wouldn't have agreed to it. But they told me to think of it as a big king kissing a small child. They told me it wouldn't be passed by the Censor. I asked them what the Censor was!" She added that the audience still doesn't believe that it happened without her consent.
Rekha said that only her co-star Kamal Haasan and the unit that was present while shooting can confirm about it. She was also asked if Kamal Haasan or director Balachander apologized, she said, "Why would they apologise, the film was a superhit! I got many films after that too, with Ramarajan and Ilaiyaraaja, like Namma Ooru Pattukaran."
Rekha further adds that she would not have agreed to the kiss at that time, and that the scene was filmed suddenly. "I don't know about getting an apology but it is a fact that I wouldn't have said yes to the kiss at that time. They just did the scene suddenly. It's over now and I don't want to revisit it," she said.