Rashmi Gupta Of Guddan Tumse Na Ho Payega Says "My Ex-boyfriend Cheated On Me And Said Actress Job Is Uncertain"
Being in love with someone is a very beautiful experience and having the same person love you back is a blessing. While many people have found success in love, not all have been that blessed. Rashmi Gupta of the popular TV show Guddan Tumse Na Ho Payega has come forward to share her bad experience of being in a relationship with her ex boyfriend.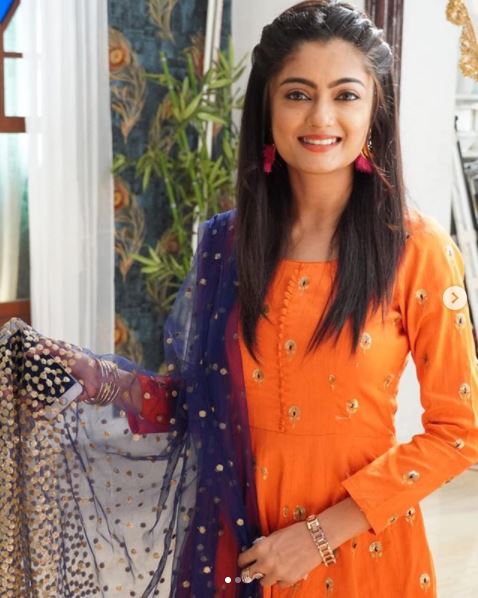 While speaking to Spotboye, Rashmi Gupta opened up love relationship with her ex-boyfriend. Talking about her breakup the actress shared that it has been two year since the two broke up but the actress hasn't forgotten the pain and doesn't wish to fall in love again. Rashmi was quoted saying by the portal, "When I joined Yeh Vada Raha, I was very new to Mumbai city. And this guy, who was also my co-star, chased me for 2 months to have a relationship with him. Initially, I was reluctant but with time we started interacting as he was opposite me as per the ongoing track and we had many scenes together. And slowly his confidence increased. He started telling me that you know I like you and we both belong to Uttar Pradesh, so our family will also not have problems. But I had learnt that he is into a relationship and I confronted him for that to which he said 'I don't want to be with her and from last 7 years I was trying to come out of it and from last 6 months we are not talking so it has broken up'. And one day his family visited our sets and he introduced me to them. They also said the same things to me as he said and somehow I got convinced that he has genuine feelings for me and our relationship started."
Rashmi further added, "For six months, things went on smoothly. And then, one day at our show's 100 episodes completion party, I suddenly saw him entering with his Ex and introducing her to everyone as his girlfriend. I was completely broken at that point of time and I stopped talking to him completely. But he again came saying that he is not at fault and started telling me stories. By that time I was in so much love with him that I trusted him again. And ultimately I got to know he is cheating on me. In fact, now he is happily married to her."
Elaborating on the reason why he broke up with her, Rashami said, "He chose her saying that you are an actress and an actor's job is very uncertain. Today you have work and tomorrow you may not. Whereas she has a constant income as she is having a decent job in hand. That devastated me completely. Actors' life is anyway not easy but our struggle continues to be on the personal front too.
However, Rashmi Gupta refused to leak his name by saying, "He was a cheater but I don't want his wife to face anything. Hence, I don't want to name him."