Rashami Desai Reveals Sushant Singh Rajput And Ankita Lokhande's Relationship Was Not Toxic In An Open Letter
After the death of Sushant Singh Rajput, Ankita Lokhande stood like a pillar of support for the late actor's family. They were together for over six years and broke up some years back. Despite the break-up, the maintained a cordial relationship. However, there were many who said that things went pretty ugly between the two and a video of Ankita even slapping Sushant went viral. Now, Sushant and Ankita's close friend Rashami Desai has written an open letter where she has slammed all who called their relationship Toxic.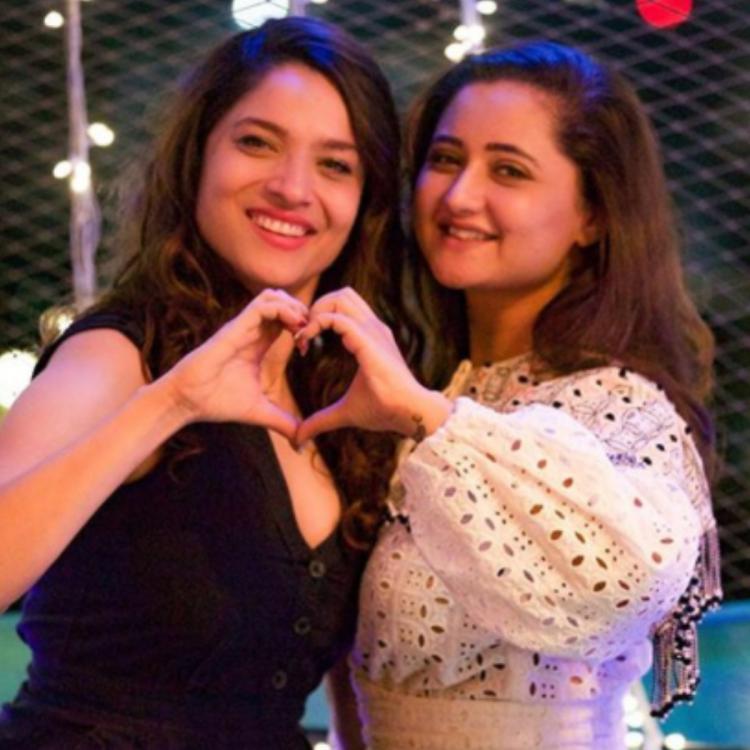 On Wednesday, Ankita Lokahnde shared an open letter wherein she addressed her haters, and also questioned that since Rhea Chakraborty was the closest to Sushant Singh Rajput at that time, how could she have allowed a depressed man to consume drugs. After this, Rhea Chakraborty's close friend Shibani Dandekar slammed Ankita, and called her letter grotesque, stating that Ankita clearly never dealt with her relationship issues with Sushant. Shibani even took a jibe on Lokhande for questioning Rhea Chakraborty and claimed that Ankita only wants her '2 seconds of fame.' Soon, Ankita's friend from the industry came out in support saying they have seen how responsible was Ankita with Sushant.
Now, Rashami Desai has shared an open letter on her twitter handle stating that Sushant and Ankita's relationship was never toxic. A part of her letter read, "Ankita is a dear friend of mine. I, Sushant and Ankita, we all started our career at the same time. I am really happy that I knew Sushant and Ankita is my close friend and the one thing I deeply feel about in 2020 is that we have lost a talent, we lost a gem." While mentioning her point of writing this note, Rashami said she is not taking anyone's favour but making it clear that "Ankita and Sushant's relationship was not toxic at all."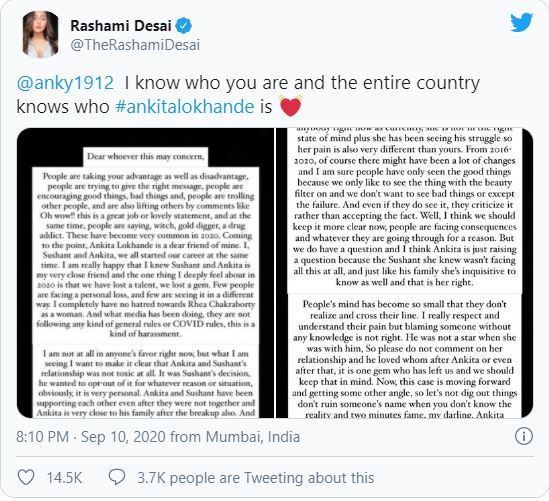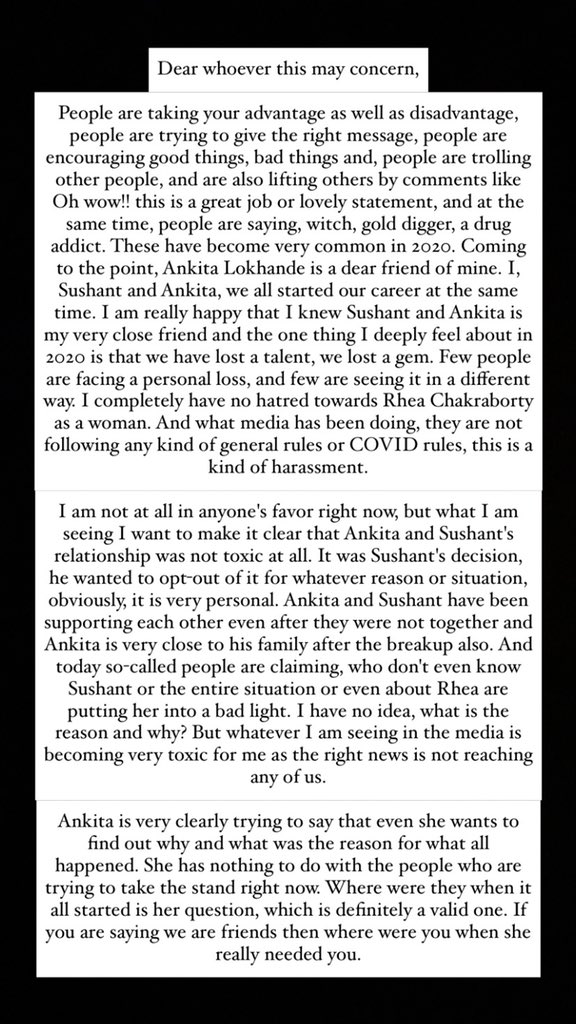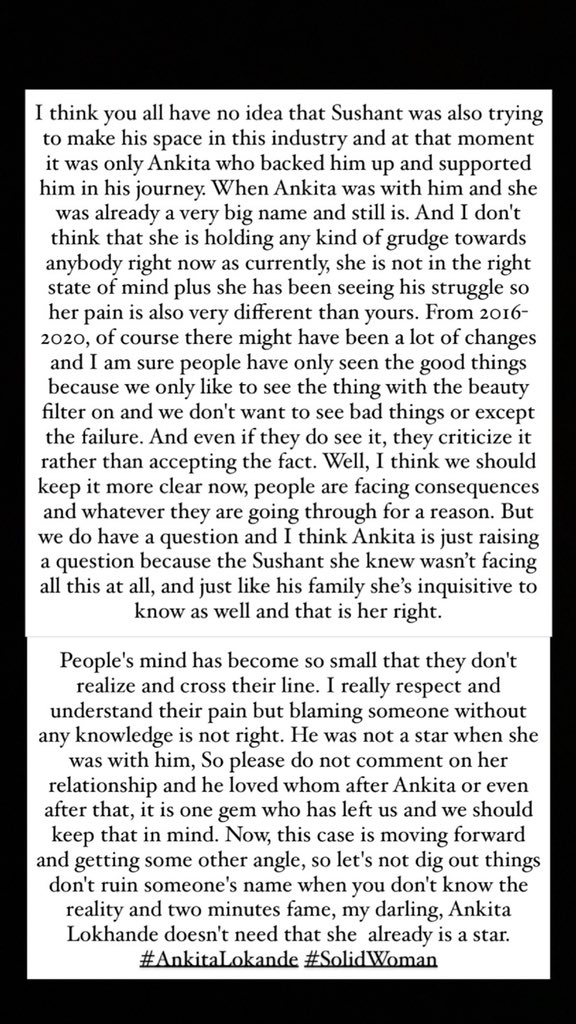 Rashami also asked Shibani Dandekar not to comment on Ankita's relationship with Sushant, reminding her that he was 'not a star' when they started dating. "He was not a star when she was with him, So please do not comment on her relationship and he loved whom after Ankita or even after that, it is one gem who has left us and we should keep that in mind," Rashami wrote.