"Ranveer Is Not The First One", See Five Times When Celebrities Went Naked For A Photoshoot: See Who!!!
Actor Ranveer Singh broke the internet as seen shared pictures from a magazine shoot, not for his quirky clothes and dramatic style but because this time the actor went naked for the photo shoot. He said sharing the pictures,  "It's so easy for me to be physically naked, but in some of my performances I've been damn fucking naked. You can see my f*** soul. How naked is that? That's being naked. I can be naked in front of a thousand people, I don't give a shit. It's just that they get uncomfortable."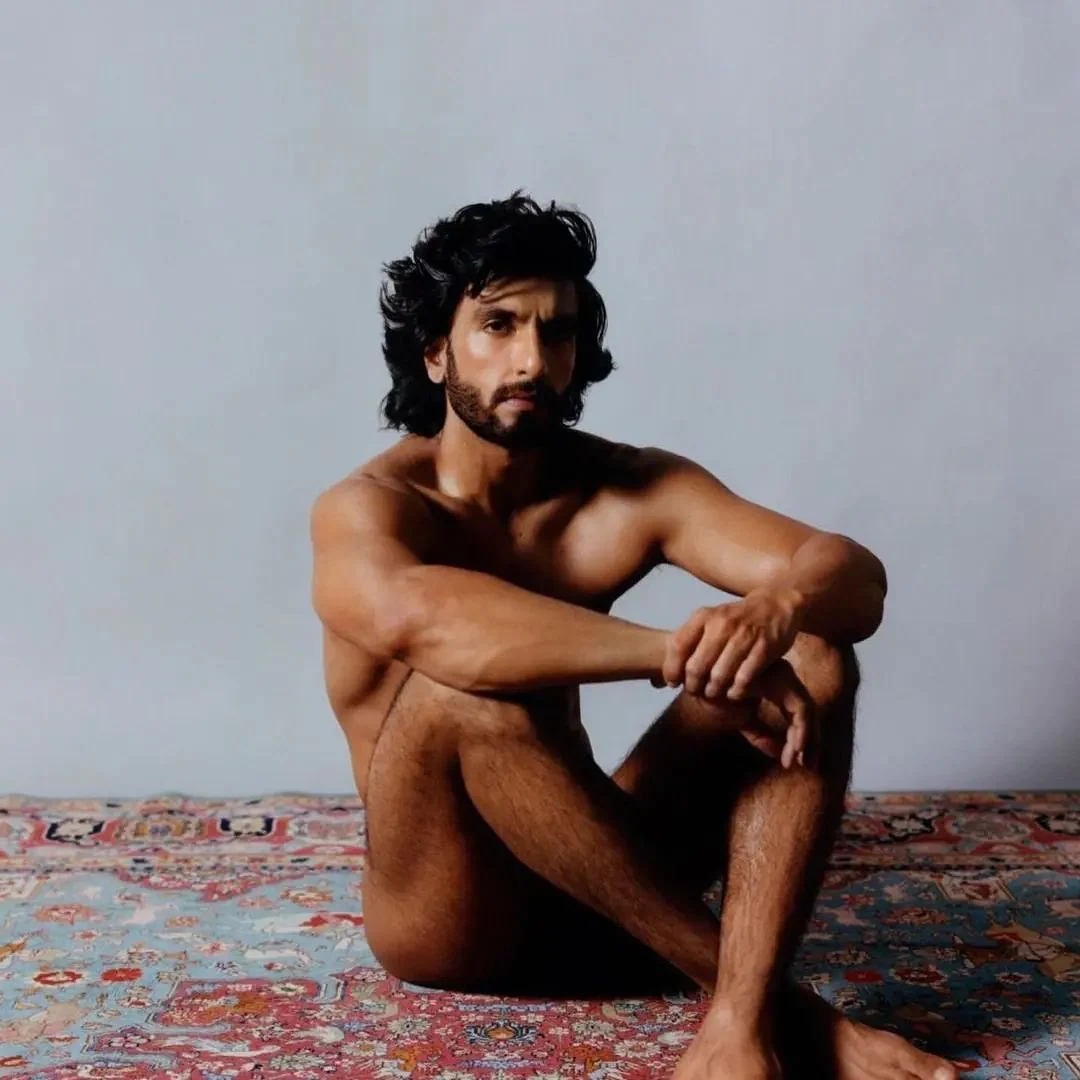 Many applauded him for his bold avatar whereas many trolled him for his naked look. But this is not the first time that a celebrity went naked for a shoot. Five instances where we see a celebrity naked for a shoot:
Tollywood actor Vijay Deverakonda recently went all naked for a poster for his upcoming film Linger. The poster shows that he is wearing boxing gloves and holding a bouquet of roses in his hands.
In 2021, the most handsome, John Abraham shared a picture on his Instagram handle which went viral. He was seen naked with a pillow on top of him. In the caption, he wrote, "Waiting for wardrobe 🙂 #setlife"
In 2014, Aamir Khan raised eyebrows when he went all naked holding a tape recorder in one of the scenes of his film Pk. The poster of the film also showcased the same photo. Aamir was lauded for his bold and new avatar.
Back in the 90s, actor-model Milind Soman and Madhu Sapre made it to the headlines. The two were doing a shoot for a footwear brand for which the two went all naked with shoes on and a snake on their neck.
In the 1990s, Pooja Bedi stirred controversies as she was featured in a condom ad. She was seen almost naked with just a shirt on her. The ad was banned in India within a few months of its release.
This is not all, popular and talented photographer, Dabboo Ratnani, releases his celebrity calendar every year, in 2020, Dabboo had a calendar where all the celebrities were seen half nude. The calendar included Kiara Advani, Sunny Leone, Vidya Balan, Bhumi Pednekar, Kriti Sanon, Vicky Kaushal, John Abraham, Tiger Shroff, and many more.