Ram Kapoor Shares The Heartbreaking News Of Father Anil Kapoor's Demise, Pens Down An Emotional Letter
Ram Kapoor is one of the leading personalities for roles in the TV industry. He has been in the news for his extraordinary acting skills. However, the actor has now shared really heartbreaking news of his father's demise. Ram took to his Instagram handle to announce the tragic news of his father Anil Kapoor's demise. To pay a tribute to his father, Ram Kapoor shared an Amul caricature tribute on his Instagram, calling him 'a true legend dad.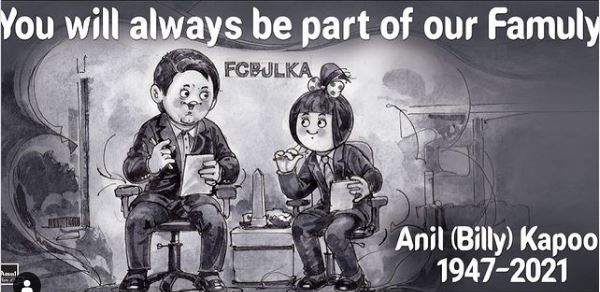 The caption read, 'You will always be part of our Family. Anil (Billy) Kapoor [1947 – 2021]' whereas Ram wrote, 'Truly speechless at the tribute that Amul has made for my father You were a true legend dad. I miss you so much. Rest in peace.' Ram Kapoor's wife also took to her social media handle and an obituary regarding her father-in-law. She penned down a note stating how Anil Kapoor who was a business tycoon build his business and clients. How he made his workers proud in the business of advertising. "Yours was a masterclass on how to build an agency with an army of believers and keep it together for over two decades. On how an agency did not have to inherit hand-me-down clients but could build an impressive roster of made-in-India clients. On how passion, conviction and integrity were all that were needed to partner clients and build enduring brands," the note read.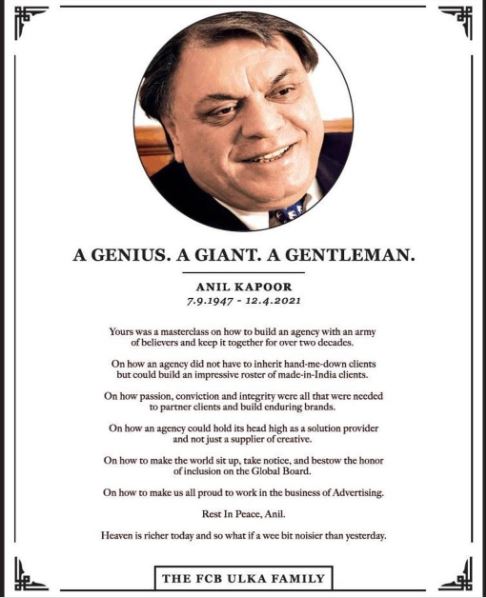 "On how an angry could hold its head high as a solution provider and not just a supplier of creative. On how to make the world sit up, take notice, and bestow the honour of inclusion on the global board. On how to makers all proud to work in the business of advertising. Rest in peace, Anil. Heaven is richer today and so what if a wee bit noise than yesterday," her note further read.