Rakhi Sawant's Husband Ritesh Is Ready To Reveal His Identity, Says, "I Was Scared That Haters Might Troll Us"
Rakhi Sawant who is currently seen in Bigg Boss 14 as a challenger has been claiming to be married to UK-based businessman Ritesh. But neither her husband has come out in open nor Rakhi has shared any pictures of him. however, after her entry into the controversial house, Rakhi Sawant is once again making headlines for her marriage. Now, Rakhi Sawant's husband Ritesh has finally decided to reveal his identity and also talked about the reason why he hasn't come out in open.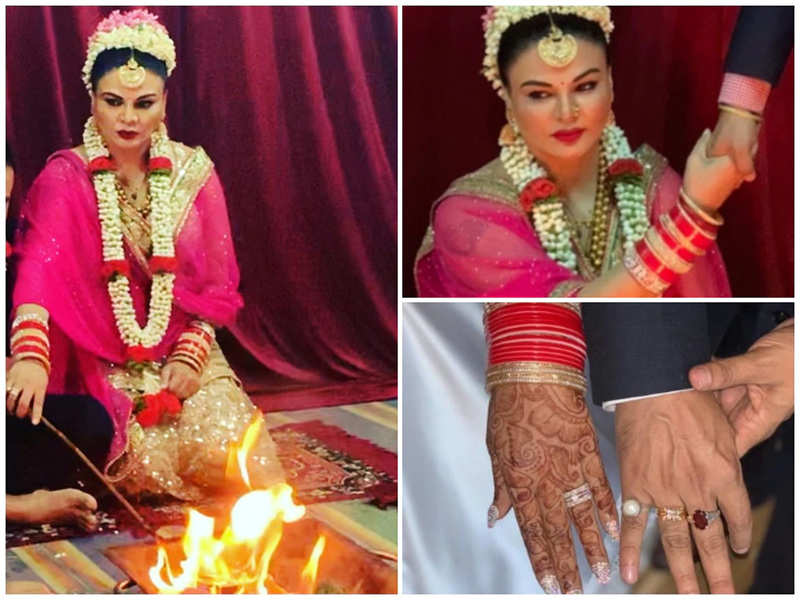 In an interview with ETimes, Rakhi Sawant's husband Ritesh revealed that he kept his identity under wraps because of his selfish nature. "I think it is totally my fault and mistake and my selfish nature that I kept my identity under wraps. I always had this fear that after revealing my relationship and identity in front of everyone because of bad humour, my shares can get affected. This was my selfish nature. But through this interview I want to tell everyone that she has done a favour on me by coming into my life and marrying me. I or my family can never repay that thing. She has been really a true wife and companion. She understands everything about me and it was my request to keep the marriage under wraps and she has supported me in all possible ways. I cannot repay the favour at least in this lifetime. I am very proud of her and I am thankful that she kept my word. I have decided finally that if I get a chance now, I will come in front of the camera and reveal my identity. Now, I don't care about the profit and loss and I want to tell everyone about our marriage," said Ritesh.
Ritesh further shared that he was scared the haters might troll us, especially due to the Deepak Kalal spoofs. "I was scared that the haters might troll us and especially because of the spoofs she had done in the past with Deepak Kallal, people started not taking her seriously, but I like Rakhi and don't care about it. I am ready to take that hit now. Now, I feel I should come and reveal my identity. I had two-three defence projects in the past and I could not reveal my identity. It would have hit me very badly. We got married all of a sudden, we met, liked each other and got married. We had not planned anything. Now, I am prepared and can openly tell the world that Rakhi Sawant is my wife. I feel nothing is more important to me than Rakhi at this point of time. Hence, I am ready to take this risk," Ritesh told the portal.