Rakhi Sawant Clears The Air On Hubby's Name Tattoo On Her Back That Looks Like "Hitesh" Instead Of "Ritesh"
Rakhi Sawant seems to have gotten a bit overwhelmed with her wedding and is getting the attention that she so badly yearns for. She has gained a lot of limelight recently owing to her secret marriage with Ritesh. She has maintained her space in the headlines ever since she secretly married an NRI in JW Marriott in Mumbai on 28th July. The actress has been trying hard to stay in the news and keeps creating news every other day.
Recently she shared hit headlines owing to her post on Instagram. Rakhi Sawant shared a picture of herself in a bikini to wish her buffs a good morning. There is no denying the fact that she looked every bit hot in a bubblegum pink, as she posed by a pool. But the tattoo with her hubby's name on her back became the talk of the town in no time. Rakhi's spouse's name is Ritesh. However, if we check out her tattoo closely, it seems more like Hitesh and not Ritesh.
And in a recent interview with SpotBoye, Rakhi cleared the air around the tattoo controversy. She was quoted as saying, "Arey it is Ritesh only and not Hitesh. Half portion of the letter 'R' is hidden under my strap. So, it looks like an 'H'." Well, we are not really satisfied with Rakhi's reply as the tattoo looks a lot like Hitesh and the letter 'H' is clearly visible in her picture and it is nowhere close to being 'R'.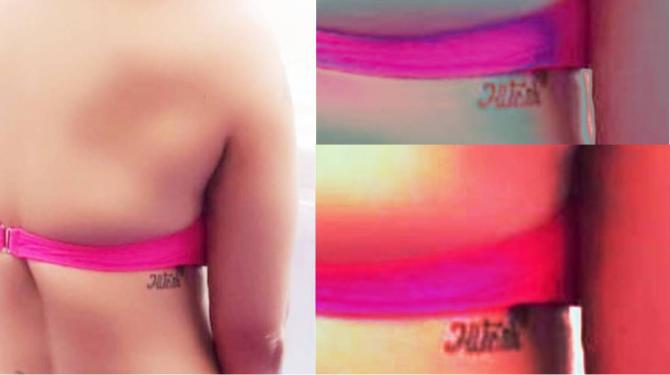 Earlier, in an interview with SpotBoye, Rakhi had shared the details about her mystery husband and had stated, "Well, his name is Ritesh and he is in the UK. In fact, he has already left. My visa is underway and I will join him. Of course, I shall continue to work whatever I get in India, so will shuttle for that. I always wanted to produce TV shows and I think my long-standing dream will now be fulfilled."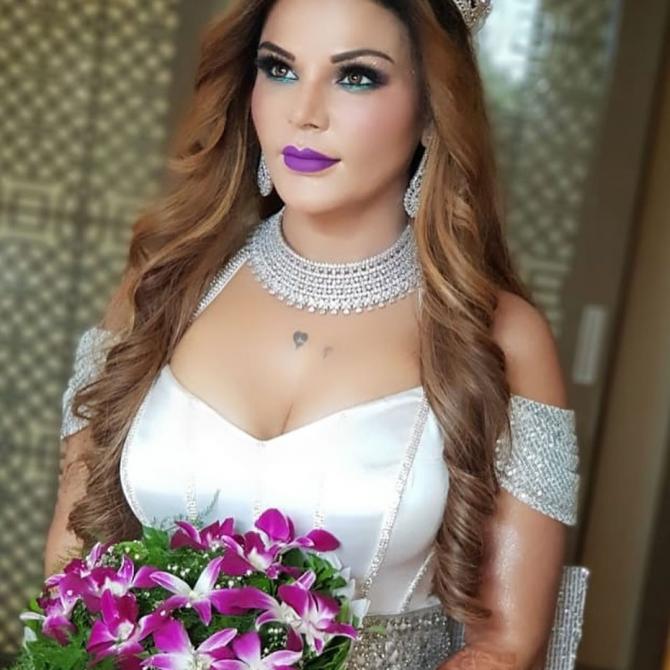 How did Ritesh and Rakhi meet? In an interview, Rakhi had once shared her love story and said, "It's a fab story. He was my fan. He WhatsApped me. Messaging and then talking to him, we became friends with the passage of time. This happened about a year-and-half back. Then in fact, he proposed if I would like to marry one of his friends".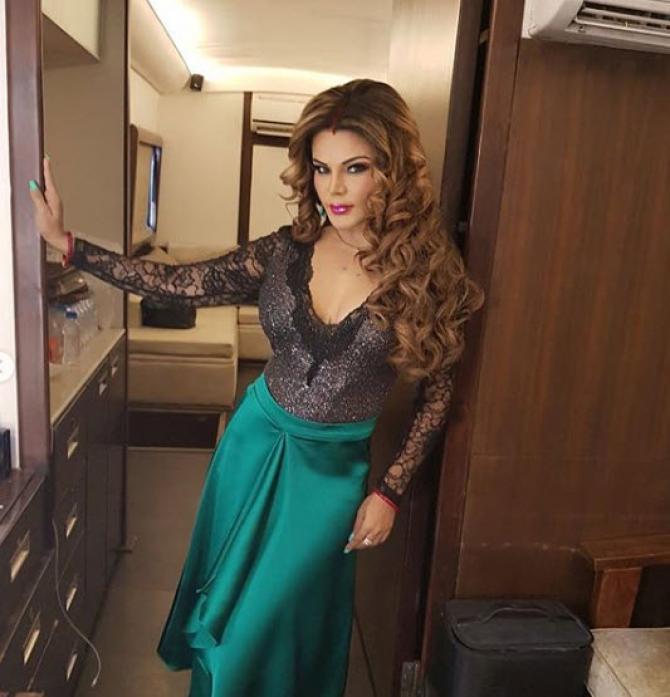 She had further added, "I turned it down politely. Dil mein ghanti nahin baji, I told him. He promptly asked, 'Mere liye dil mein ghanti bajti hai kya?' I said I need time to think. As more time rolled by, I realised I was falling in love with Ritesh. And, it was happening so very naturally. Trust me, I met him for the first time only 15 days before our wedding. He came down and I was sure that I had met the right guy."