Raj Kundra Hides His Face Behind A Karwa Chauth Sieve, Netizen Says "Shilpa Ne Cartoon Se Shadi Ki Hai" Checkout Here!!!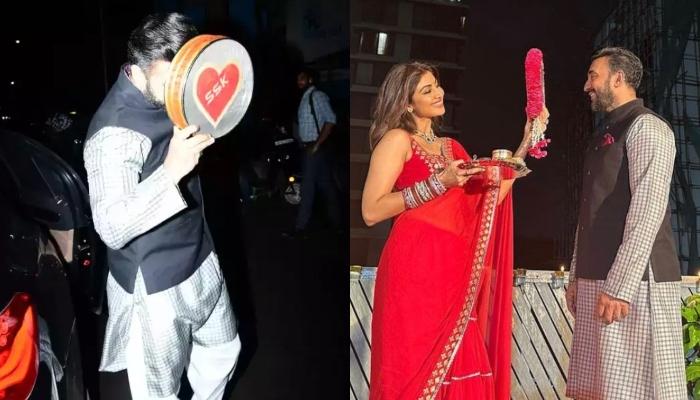 On October 13, 2022, Raj Kundra was seen performing Karwa Chauth 'puja' in front of Anil Kapoor's home. On October 13, 2022, many Indian women across the world observed a fast in remembrance of the auspicious festival of Karwa Chauth and of the long lives of their devoted husbands. And just like with every other holiday, our celebs enthusiastically observed Karwa Chauth. The stunning ladies of B-Town showed up at actor Anil Kapoor's home for the puja in keeping with the annual tradition.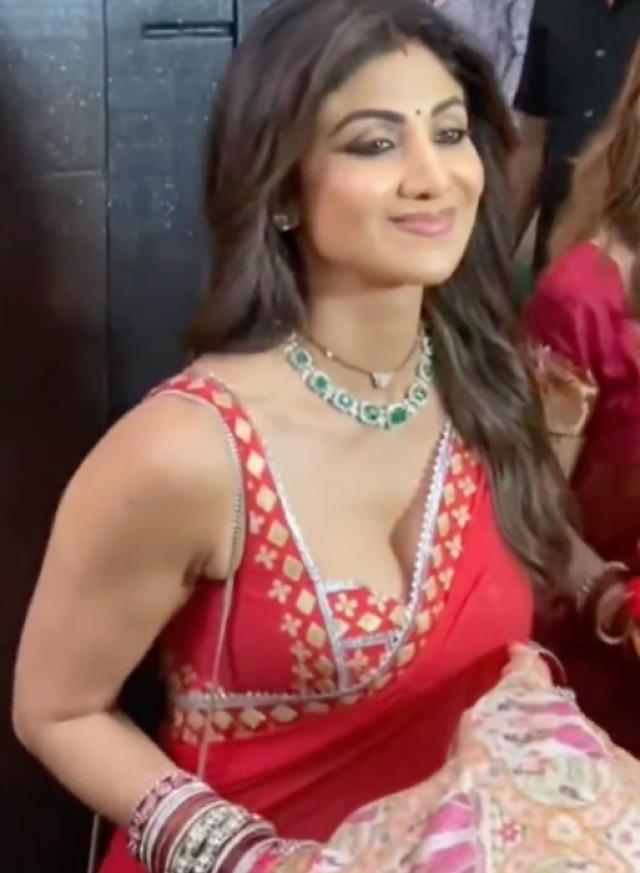 Shilpa Shetty Kundra, a Bollywood actress, joined the other women in making their way to Sunita Kapoor's house to perform the Karwa Chauth puja. Shilpa selected a crimson chiffon saree and a strappy blouse for the celebrations. She completed her outfit with a mangalsutra, matching earrings, and an emerald neckpiece. The diva radiated a suhagan mood by adding a bindi and sindoor to her appearance.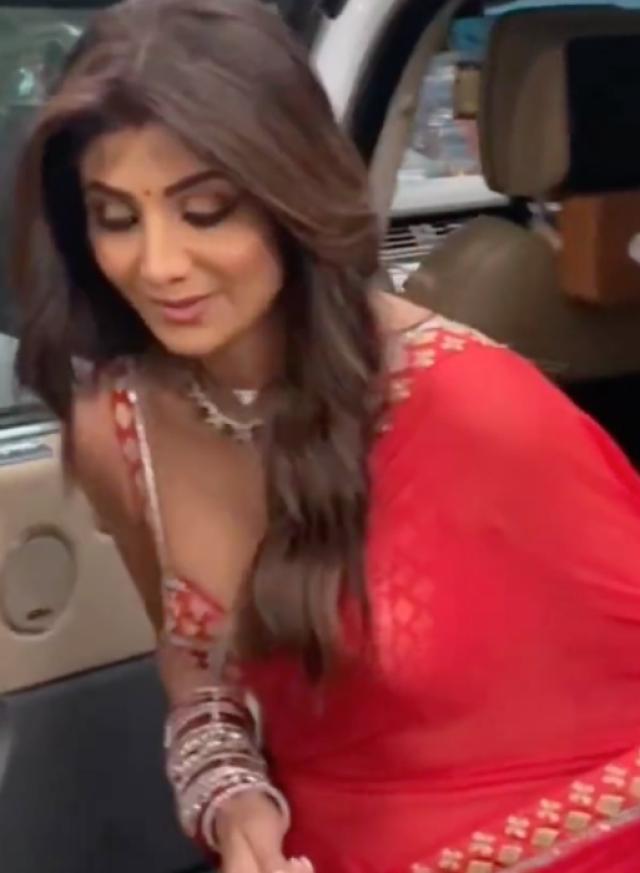 Raj Kundra, Shilpa Shetty's husband, was also seen making his way to the Kapoor home to take part in the celebrations. In a checkered kurta, black waistcoat, and white pyjamas, he looked sharp. He could be seen hiding his face behind a sieve that was inscribed with a giant red heart and his wife Shilpa Shetty Kundra's initials, "SSK." Raj's face was hidden by the sieve as he passed the photographers without waiting for them to take his picture.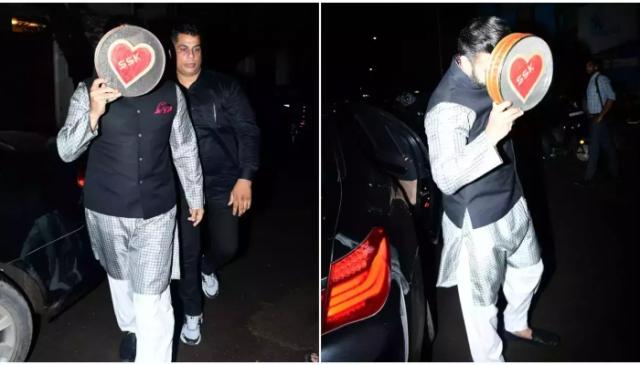 As soon as the video became viral, a group of internet users flocked to the post's comment area to harass Raj Kundra. While one user wrote, "Shilpa ki rasam ye kyu kar raha hai bhaiya", another one took to the comment section to write, "Chand chupa chanani me." Another netizen's comment can be read as "Shilpa ne bhi kya cartoon see shadi ki hai." Meanwhile, another follower wrote, "Kb tk much chupayga ye." Check out the comments below: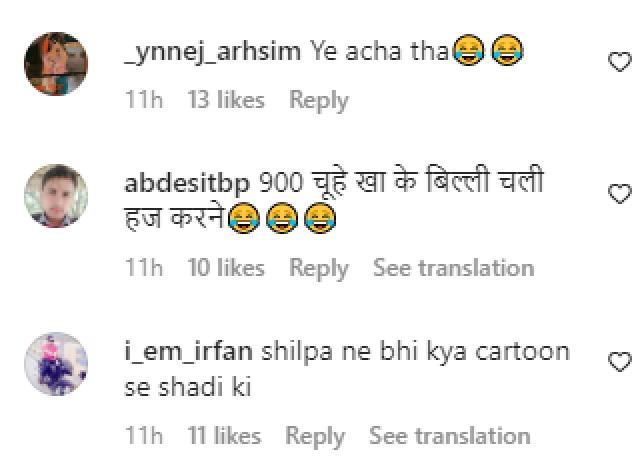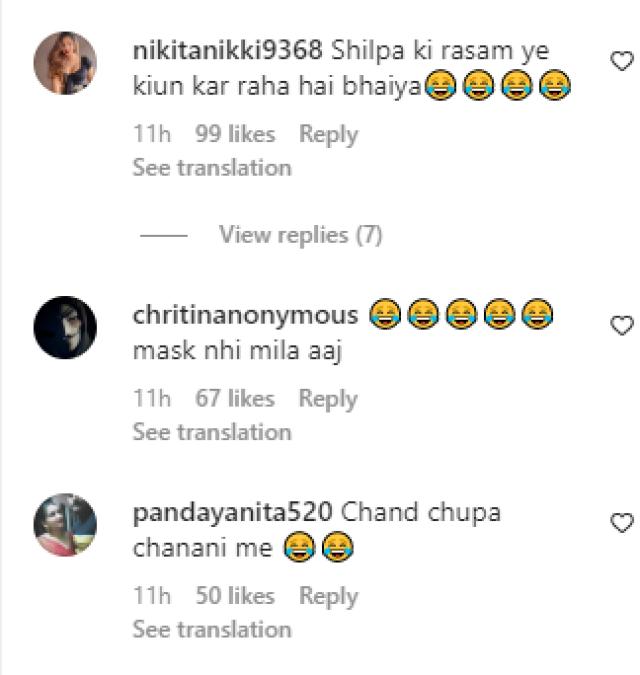 Raj Kundra previously discussed the reason he disguised his face in public during an interview with a media outlet, stating that he did it out of respect for others' privacy. He made fun of media trials by saying that he did not cover his face in shame and that his family had always been his family. His words are: "The trolling, negativity and toxic public perception has been very debilitating. To set the record straight, I do not hide my face in shame, but wish that my privacy is not intruded anymore with this continued MEDIA TRIAL. My priority has always been my family, nothing else matters at this juncture."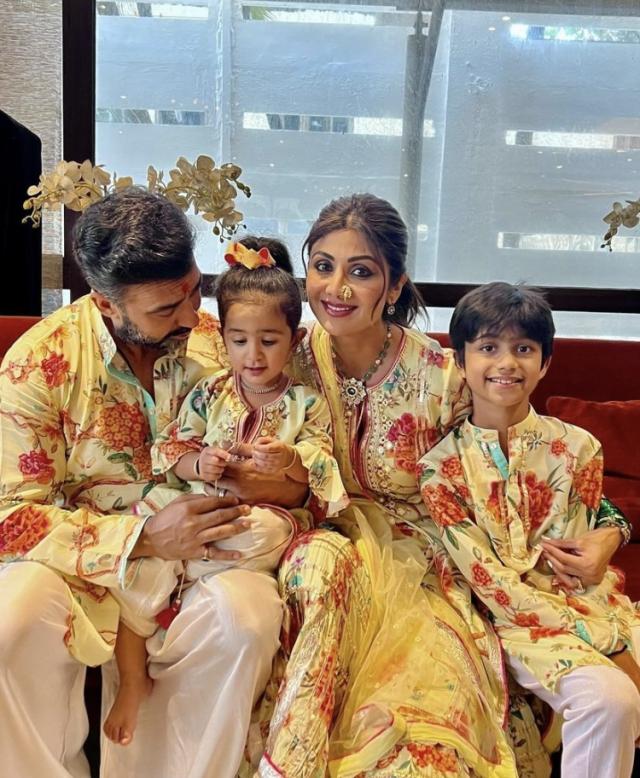 For the uninitiated, Viaan Raj Kundra and Samisha Shetty Kundra are Raj Kundra and Shilpa Shetty's two children.