Global superstar Priyanka Chopra recently hosted content creator Sarah Shareef at her Los Angeles home. Taking to Instagram, Sara shared pictures with a peek inside Priyanka's house. Sara posted pictures with Priyanka too.
In the first picture, Priyanka and Sara stood in the actor's living room. The high-ceiling-ed room contains several works of art, including a large painting on one wall. Next to it, a glass window peeked out of the upstairs actor's room. A white paper was also seen hanging from the ceiling of the house.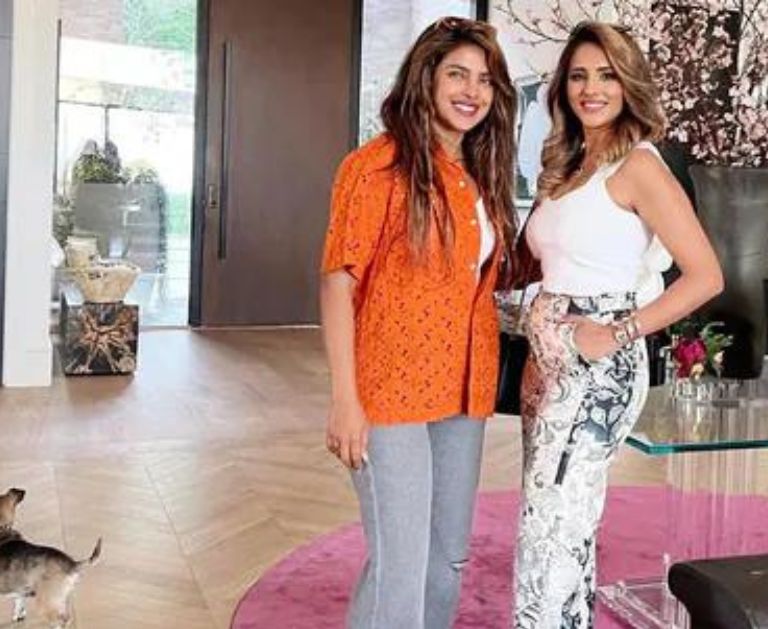 The front door opened into a large room. It has a pink rug. Priyanka and Sara posed for the camera next to a glass table with a huge vase of flowers inside. A black and white photo frame of Priyanka holding Nick and kissing him was placed on the table. Beside the table is a black bench. A hanging mirror on one of the walls just above a black wooden cabinet made it perfect.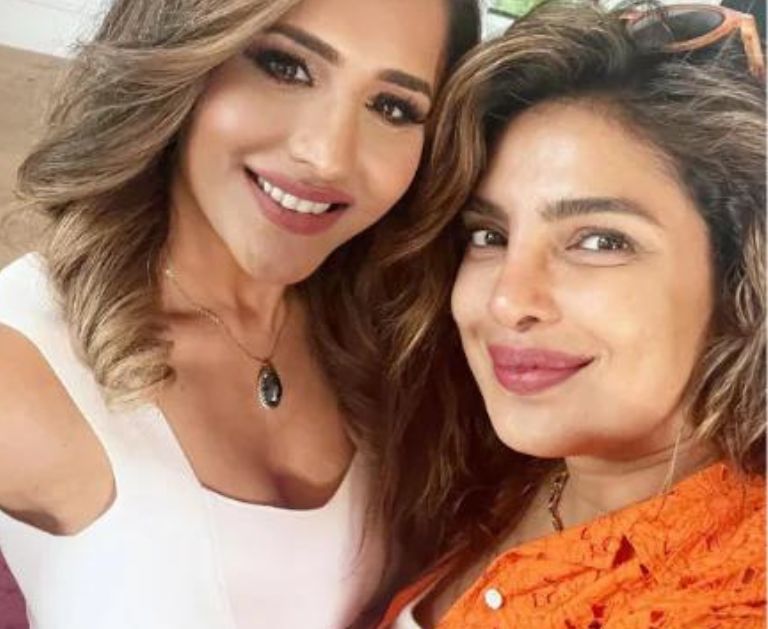 In the first picture, Sara hugged her, and Priyanka smiled. The actor wore a white top, blue denim, and yellow slippers under a saffron shirt. Sarah wore a white sleeveless top, blue and white pants, and white heels. Priyanka's dog Diana was also seen standing behind the actor. In the second picture, Priyanka posed for a selfie as the two smiled for the camera.
Sarah said that it was true hospitality consists of giving the best of yourself to your guests. She thanked Priyanka Chopra for hosting a wonderful brunch at her home. She concluded, "The trip is all the more memorable because of it."