Post BB13, Devoleena Bhattacharjee Is Not Attending Rashami Desai's Call, Reason Inside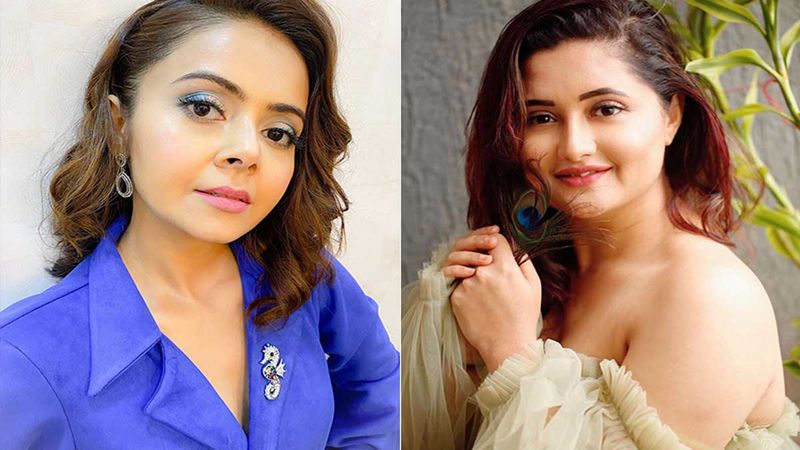 The initial days of Bigg Boss saw two very strong bonds. One was between Siddharth Shukla and Asim Riaz and the other was between Rashami Desai and Devoleena Bhattacharjee. While the first bond between the two boys lasted only for two months and ended up in massive fights, Rashami Desai and Devoleena Bhattacharjee remained best of friends. Devoleena had to leave the show midway because of her back injury and came in as a connection of Rashami in the latter weeks. But now that Rashami Desai is also out of the house, the two have had multiple plans to hangout but Devoleena isn't even attending to Rashmai's calls.
On Twitter, Rashami Desai tweeted, "@Devoleena_23 OMG!!!!!!!!! Phone tho utha leyyy pagliiiiii." In the tweet, Rashami tagged bestie Devoleena Bhattacharjee and asked her to pick up her phone urgently. However, the latter was too busy to pick her phone! Rashami was too tired to call her endlessly so she decided to leave a message on Twitter for the actress to see.
Once Devoleena was free, she decided to make a call and not to forget sending out a reply. Later, replying to Rashami's 'phone to utha leyyy pagliiiii' tweet, Devoleena replied on Twitter to her bestie. She tweeted, "Walk pe gayee thi. Ayee kyun nahi. Still shooting????"