Poonam Pandey Says Won't Return To Husband Sam Bombay After Getting Beaten Like An Animal
Poonam Pandey married Sam Bombay on 11th September 2020 and within 12 days of the marriage, she filed a complaint against her husband. She even alleged that her husband beat her up and molested her and he had to be hospitalized. Now, it is believed that she isn't ready to get back to her husband after he beat her up like an animal. Poonam Pandey said that she has decided to end her marriage with Sam Bombay and she also broke her silence on the abusive relationship, and said that she has suffered a lot in a bid to save their relationship in the past.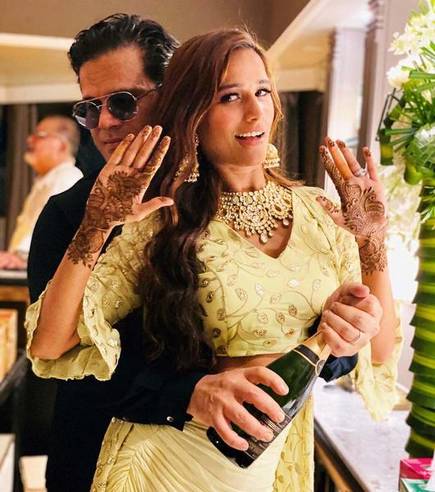 While speaking to the Times Of India, Poonam Pandey talked about the incident in goa and said that she and Sam had an argument, and after it escalated, Sam started hitting her. "He choked me and I thought I was going to die. He punched me in my face, pulled me by my hair and banged my head against the corner of the bed. He knelt on my body, pinned me down and assaulted me. Somehow, I managed to break free and bolted out of the room. The hotel staff called the cops, who took him away. I filed a complaint against him," she said.
Speaking about her decision to end her marriage, Poonam Pandey said, "This time, I don't plan to go back to him. I don't think it's a smart idea to return to a person, who has beaten you up like an animal, without even thinking of the consequence."