Nusrat Jahan Calls Her Marriage With Nikhil Jain Just "A Live-In Relationship", Estranged Husband Reacts, "We Lived Together As Husband And Wife"
Actress turned politician Nusrat Jahan has been hitting the headlines for all the wrong reasons lately. The actress recently announced her separation with husband Nikhil Jain with whom she tied the knot in 2019. And now she has called her marriage with Nikhil Jain "not a marriage but a live-in relationship" which has landed her amid controversies as her marriage was a lavish affair with West Bengal's chief minister Mamata Banerjee and several other A-listed actors of the Bengali film industry in attendance.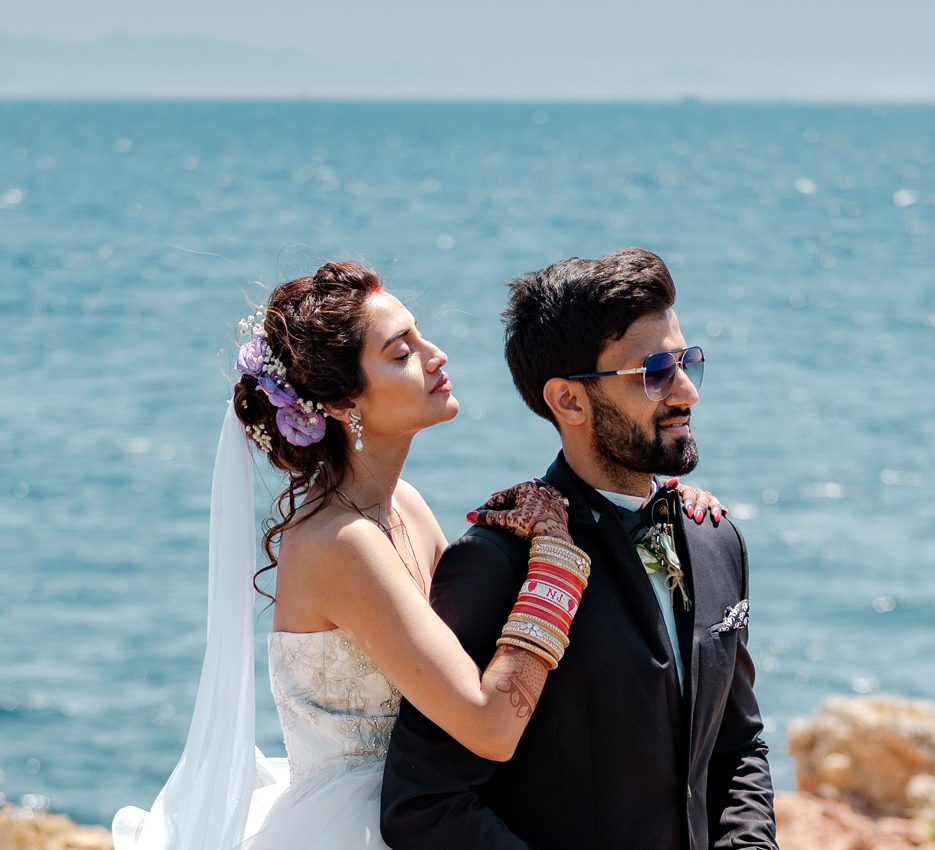 Now Nikhil Jain has addressed all the allegations made against him by his estranged wife and has shared his side of the story through an official statement, "Out of love, I had proposed to marry Nusrat which she gladly accepted and we went for a destination wedding in Turkey," Jain said. After that, he said, they lived together as husband and wife and introduced themselves as a married couple in society.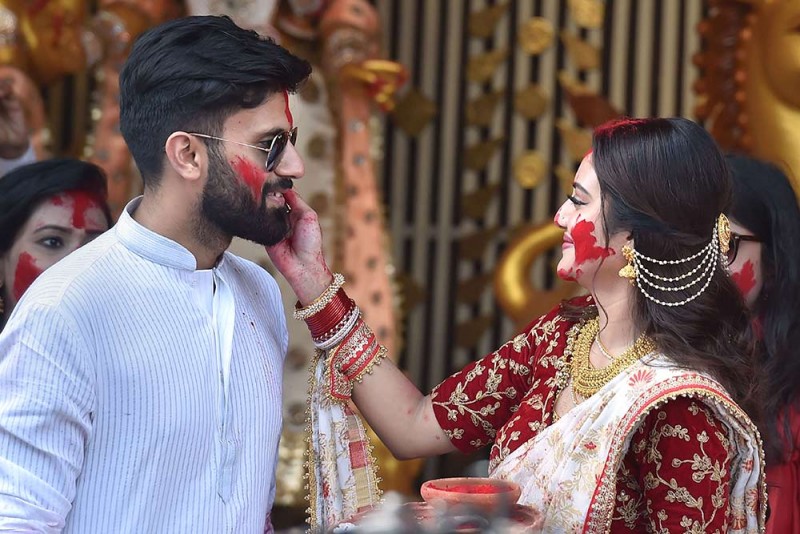 "I devoted all my time and resources being a faithful and responsible husband. Friends, family, and people close to us know everything that I did for her. My unconditional support for her is unchallenged," Jain said.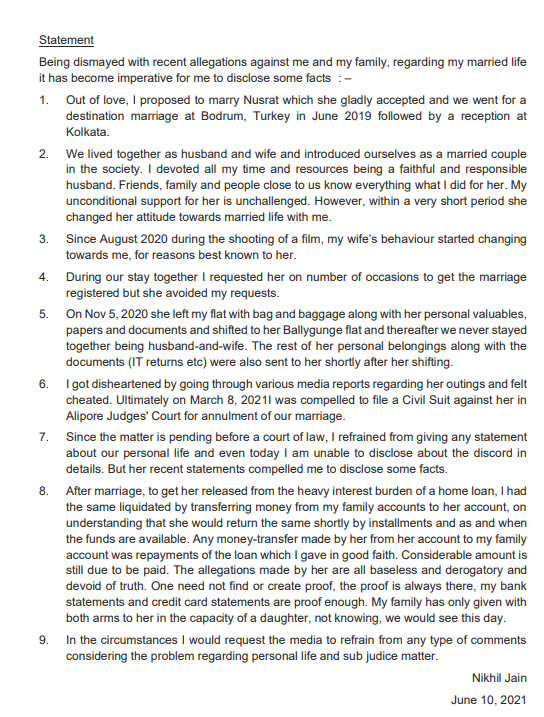 "Since August 2020 during the shooting of a film, my wife's behavior started changing towards me, for reasons best known to her. During our stay together I requested her on a number of occasions to get the marriage registered but she avoided my requests," Jain said that on November 5 last year, Nusrat left his flat along with her personal belongings and shifted to her Ballygunge flat "and thereafter we never stayed together as husband and wife".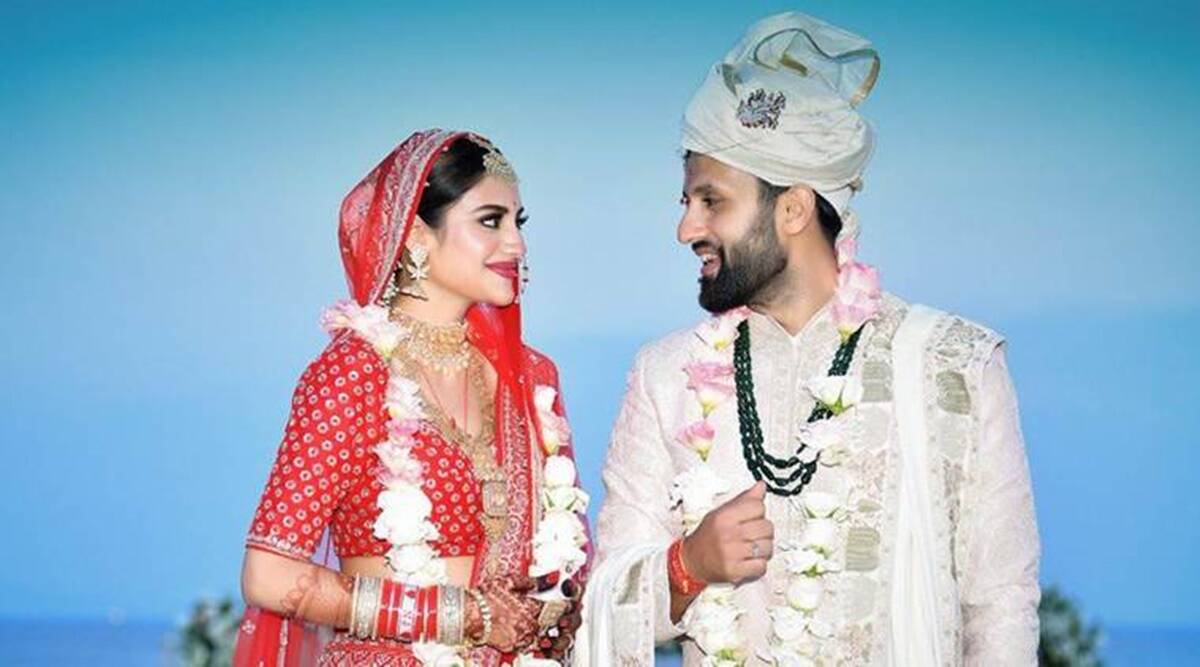 Nikhi Jain had stated that he filed a civil suit against Nusrat on March 8 for annulment of their marriage "due to certain developments".