New Couple; Tamannaah Bhatia And Vijay Varma Caught Kissing And Hugging Eachother On New Year Eve
It seems that the new year has started on a good note for a lot of Bollywood celebrities. in the year 2022, many celebrities became parents and also married their partners including Vicky Katrina and Alia Bhatt, and Ranbir Kapoor. Now another couple has been spotted celebrating the new year together.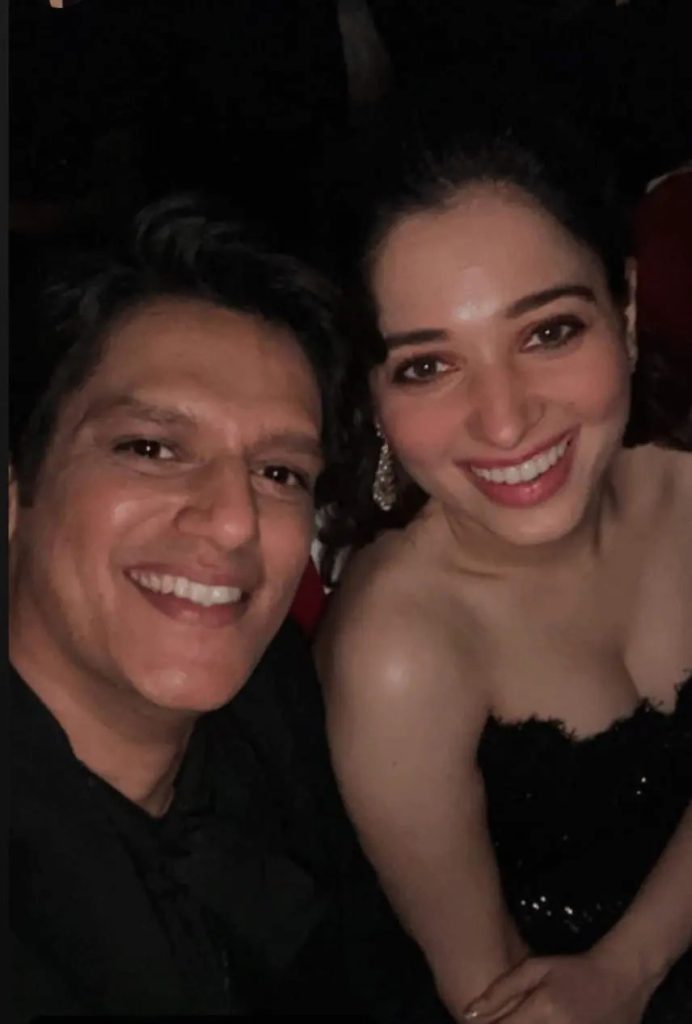 Tammannaah and Vijay were recently in Goa to ring in the new year. Both the actors posted videos and photos of the party separately and didn't share a picture together. However, a fan's video captured the both kissing and hugging each other at the same party. In a short clip that is showing everyone dancing and welcoming the new year, Vijay and Tamannaah are seen hugging each other in the corner.
amid all the fireworks and chilled environment, both the actors are getting cozy. although the video doesn't show their faces. the clip has been taken from afar and hence their faces are not visible but the fans recognised them both by their outfits. the photo and video are from a club where both the actors were present for the celebrations.

They had even posed for pictures with their fans from the same club in the same outfits. the clip is now widely circulated on the social media platform. the netizens have also started commenting on the video, "They are quite open with their relationship, which is nice," wrote one user, "they look good together they should get married," commented another user, " wow this was unexpected but a very nice couple, I must say," wrote another user.