Neha Kakkar To Badshah Can You Guess The Fee These Singers Charge For One Song?
Our Bollywood cinema is incomplete without songs and music, and it is the most crucial part to make any project successful. There's no doubt that even after years, it is the music and songs of the film which still remain in the mind of the audience. The singers of the Bollywood industry are no less than a star in the movie when it comes to teamwork. The singers rehearse multiple times before they give out a hit and catchy song to the listeners. But can you guess the fee of the industry's top singers who charge a whopping amount for a song?
Neha Kakkar
If Reports are to be believed, Neha Kakkar charges somewhere between 18-20 lakhs per song, and rightly so. The actress has got a different voice which justifies an emotional to party number. The singer has come a long way as she had started her career with Indian Idol and today she is one of the judges on the show.
Badshah
The singer and rapper need no introduction and it won't be wrong to say that Badshah is currently youth's favourite. The singer's songs are unique and different and are known for their beats, hook steps, and bombastic music. Badshah also charges around 18 to 20 lakhs per song.
Shreya Ghoshal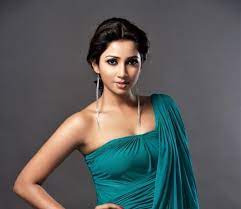 Shreya is one of the highest-paid singers in the Bollywood industry as she charges between 25 to 27 lakh for a song.
Mohit Chauhan
Mohit Chauhan's songs remain in the hearts of the listeners. The singer charges around 15 to 17 lakh per song.