Neha Dhupia Opened About Not Getting Enough Work In The Industry; The Actress Has To Create It For Herself
Any outsider in the entertainment industry would relate to the fact that one has to work really hard in order to get good work. Neha Dhupia is no different and the talented actress entered the world of entertainment via a beauty pageant. Being a non-filmy family kid Neha also had to work really hard to get the kind of work she wanted to do. In an interview with Koimoi, she revealed how did she make her come back to work after giving birth to her first child Meher.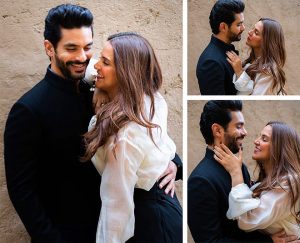 "I have actually never been that person who has been sitting at home, not doing any work. So even on a day, I wasn't working in the movies, I was always doing some sort of work or the other. I was either working on No Filter Neha, I was either working on Roadies and then I was doing the most important job, that any woman or any person can. I was trying to be my version of a good parent who is present around my child as much as I can," Neha told Koimoi.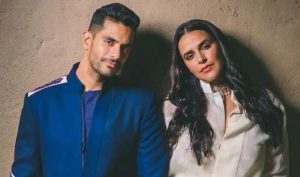 The actress continued further and added, "I remember having this conversation with Saurabh Shukla and we had a laugh about it when we were working on two or three films. I told him I have been one of those blessed people that ever since I have stepped foot in Mumbai, I may not have constantly worked one film to another, but I have always worked. I want to work hard all the time. And I don't say this with any level of immodesty. I say this with huge amount of modesty because I genuinely don't get that much work, I have to create work around me," Neha Dhupia added.