Mom-To-Be, Sonam Kapoor Ahuja Shares A Lovey-Dovey Picture With Husband, Anand Ahuja, Calls Him 'My Baby' Check It Out!!!
A few moments ago, Bollywood diva Sonam Kapoor Ahuja shared a gooey picture with her hubby, Anand Ahuja on her Instagram handle and left us in amazement. Bollywood actress, Sonam Kapoor Ahuja is going to be a mommy soon. Sonam and her husband, Anand Ahuja are ready to embrace parenthood for the first time in their lives. The madly-in-love couple had made their first arrival at a launch event after confirming their pregnancy, and their pictures had gone viral in seconds. Recently, the soon-to-be parents shared an awe-inspiring and love-filled picture.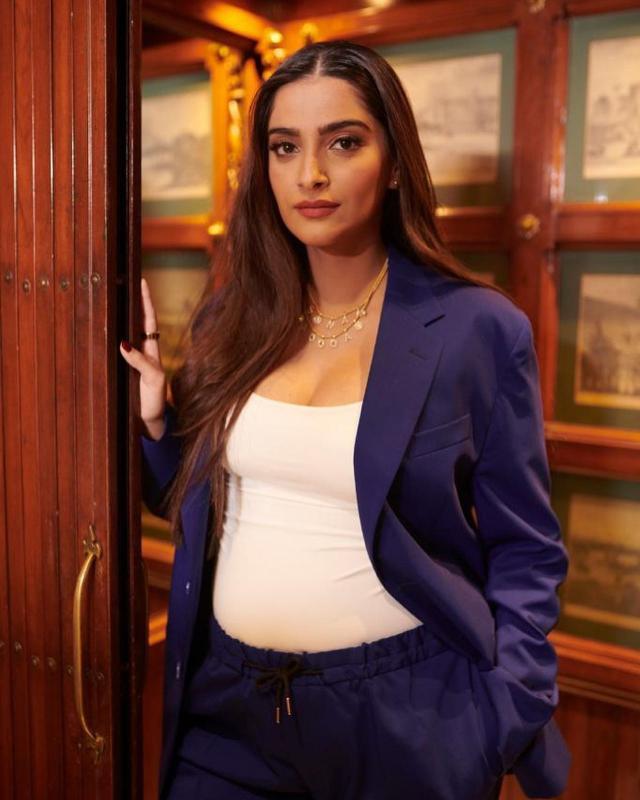 On March 22, 2022, Sonam Kapoor Ahuja had left everyone surprised as she had confirmed her pregnancy news. Sonam had posted candid pictures from her maternity shoot, and she was seen wearing a black monokini. Mommy-to-be had shown her baby bump and her pregnancy glow was captivating. Alongside it, she had written: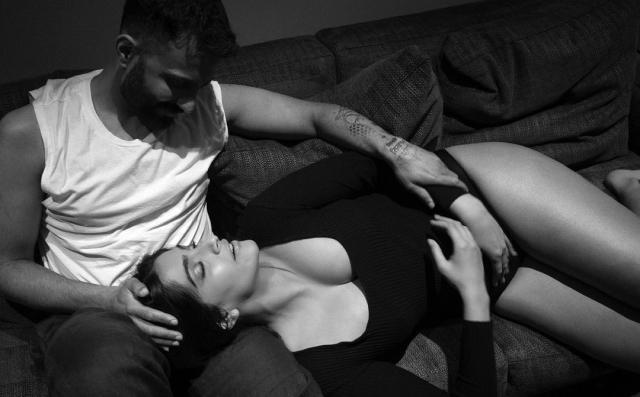 "Four hands to raise you the very best we can. Two hearts. That will beat in unison with yours, every step of the way. One family. Who will shower you with love and support. We can't wait to welcome you."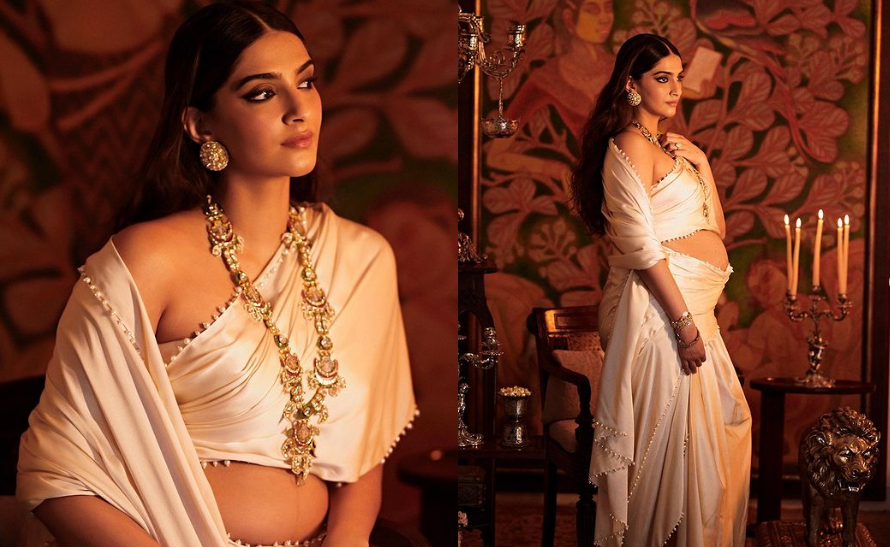 A few moments ago, Sonam Kapoor shared a post on her Instagram handle and shared a charming picture with her husband, Anand Ahuja. In the picture, we can see the soon-to-be-parents, Sonam and Anand hugged together and were seen sparkling their shining smile for the camera. The picture was too adorable and it touched our hearts in split seconds. While sharing the picture, atop it, Sonam wrote: "My baby is here!"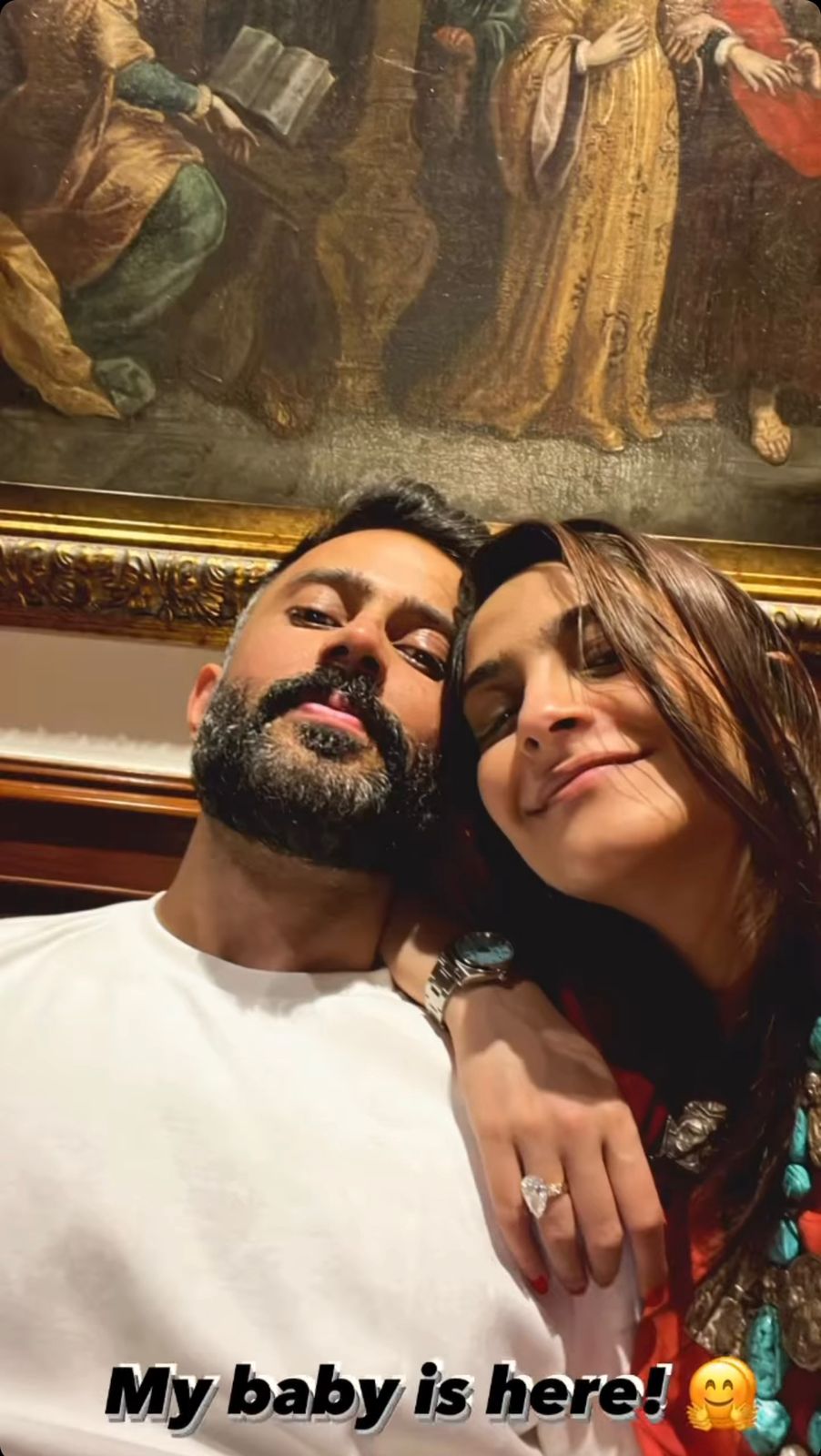 On March 30, 2022, Sonam had shared a glimpse of her pregnancy cravings on her Instagram handle. In the picture, we could see a box filled with lots of chocolate chip slice cakes, and she had shared that she has been satisfying her cravings. Atop it, she had written: "Satisfying my pregnancy cravings @poojadhingra to the rescue."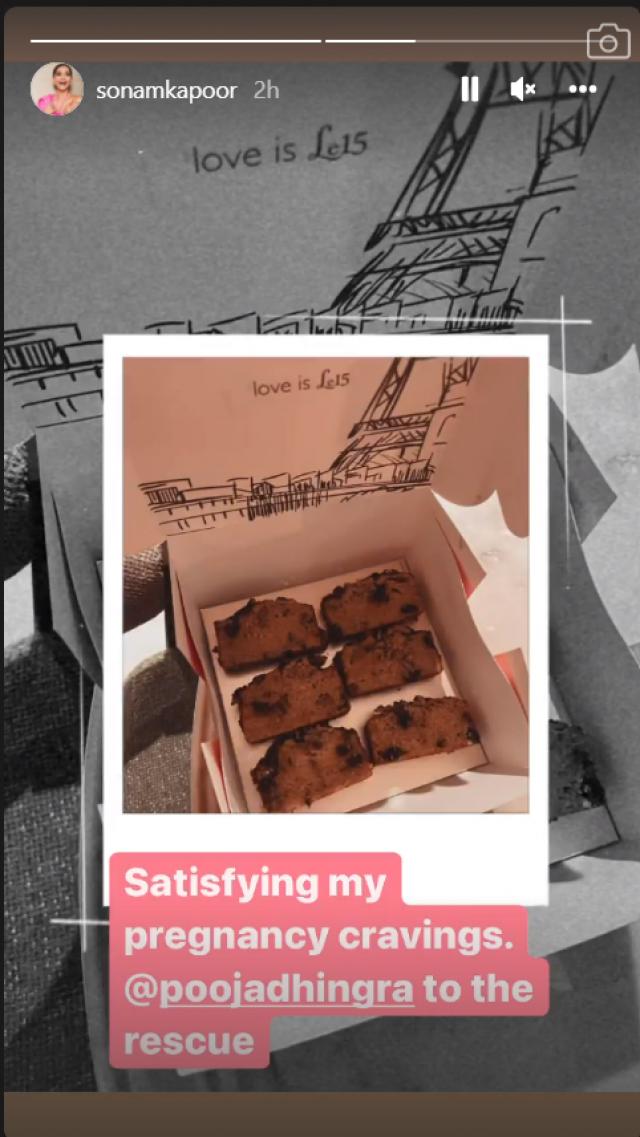 In a conversation with Vogue India, diva Sonam Kapoor Ahuja had spoken about her first pregnancy and had mentioned that her journey hasn't been easy. Sonam Kapoor had also stated that the first three months of her pregnancy were exceedingly difficult and she wasn't ready for it. She had expressed that she had been taking care of her body and trying to become a better version of herself.