Mini Mathur Posts Wedding PICS With Kabir Khan On Their 25th Anniversary, Says, "No Sunset Photos, No Hashtags…' See Here!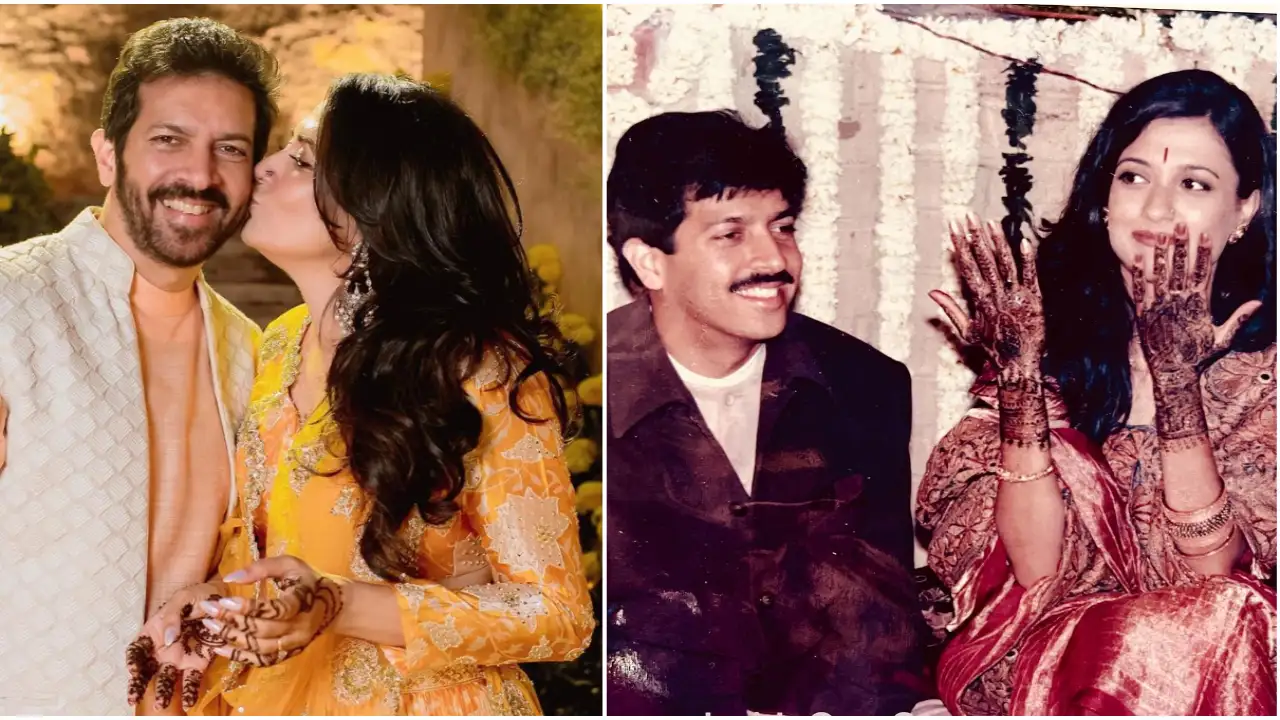 Mini Mathur and Kabir Khan are celebrating their 25th wedding anniversary today, and Mini shared some  golden pictures from their wedding day! Kabir Khan, a filmmaker, and Mini Mathur, a television host, are one of the most popular famous pairings. Mini Mathur enjoys posting Instagram snippets of her life with Kabir and their kids, Vivaan and Sairah.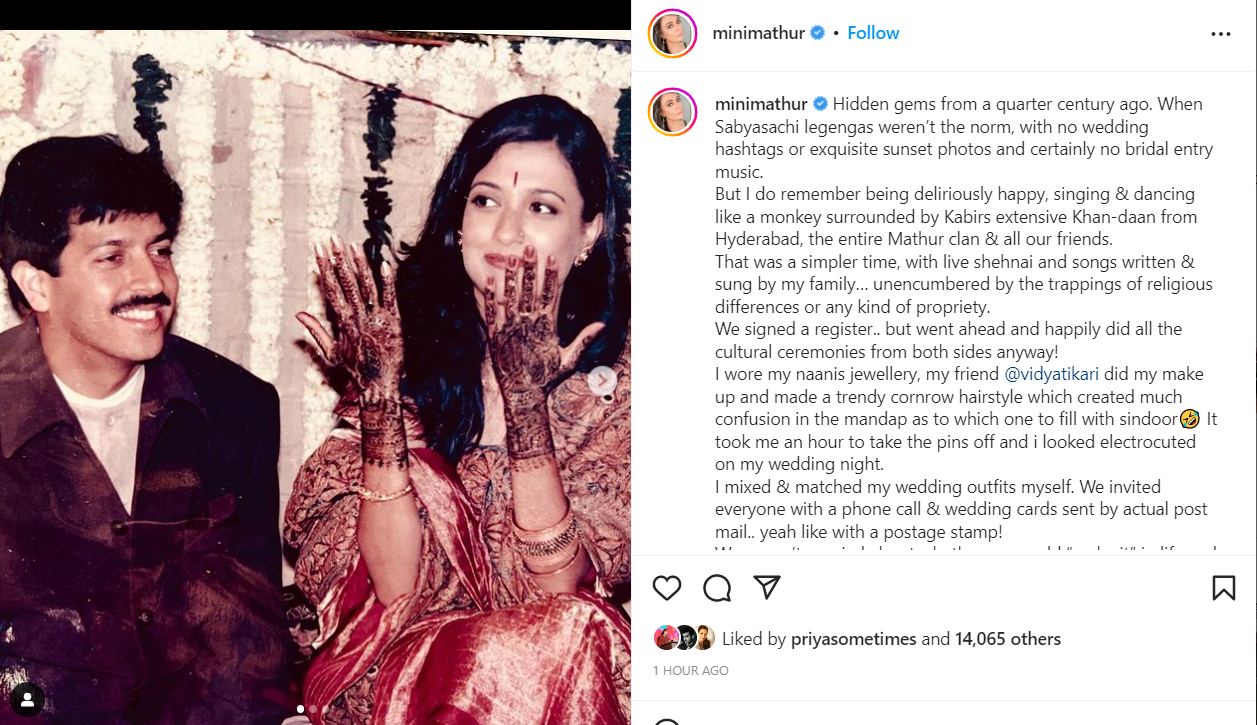 Mini Mathur and Kabir Khan are currently commemorating their 25th wedding anniversary, and to mark the event, she posted some breathtaking images from their wedding day from 25 years ago on her social media accounts. We were amazed by the text as well as the images! Mini thought back to their wedding and the simpler times, when fancy lehengas, wedding hashtags, and sunset pictures weren't commonplace.
Mini Mathur's wedding pictures with Kabir Khan
In the first throwback photo shared by Mini, she proudly displays her mehendi as Kabir Khan rests next to her. She appears stunning in a red silk Anarkali suit, while Kabir Khan opted for a black blazer over a white t-shirt and matching pants. The simple floral decor can be seen in the photo. In the final image, they are posing together on the platform, and Mini is wearing a green outfit with a white net dupatta. She stated in her caption that although their union was honoured with cultural rituals from both families, their marriage was legally recognised.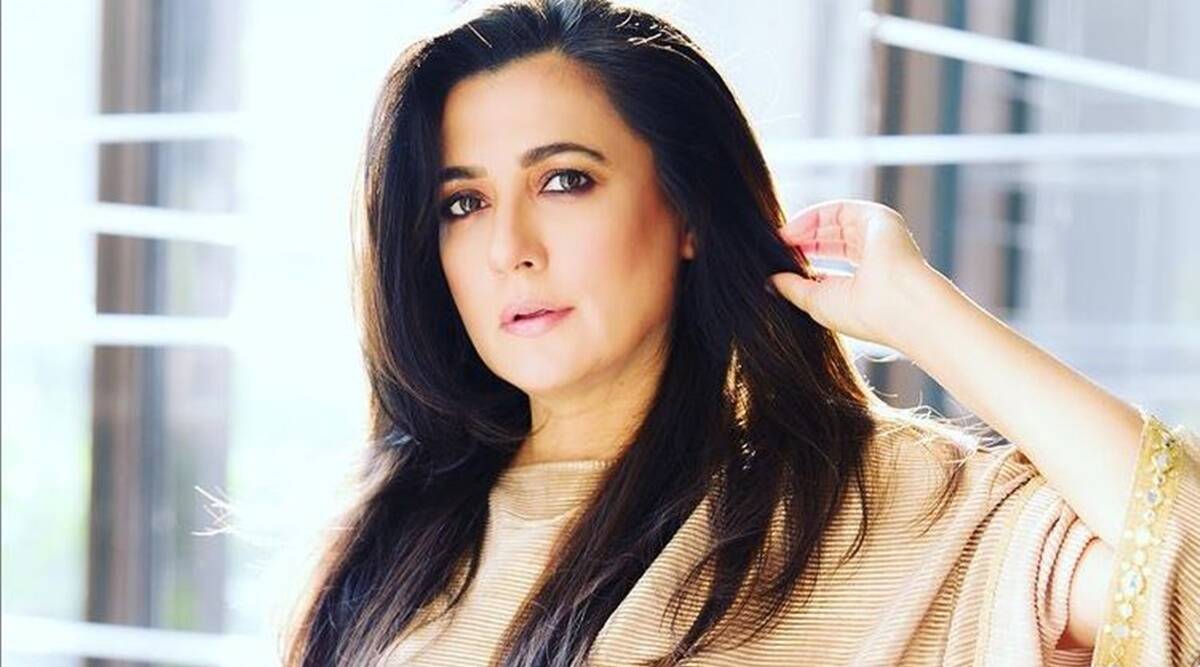 "Hidden gems from a quarter century ago. When Sabyasachi legengas weren't the norm, no wedding hashtags or exquisite sunset photos and no bridal entry music. But I do remember being deliriously happy, singing & dancing like a monkey surrounded by Kabirs extensive family from Hyderabad, the entire Mathur clan & all our friends. That was a simpler time, with live shehnai and songs written & sung by my family… unencumbered by the trappings of religious differences or any kind of propriety. We signed a register.. but went ahead and happily did all the cultural ceremonies from both sides anyway!" penned Mini.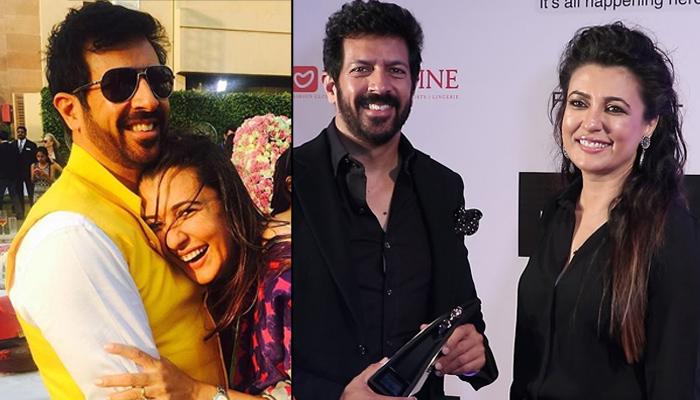 She noted that she had worn her grandmother's jewellery to her wedding. She put together all of the bridal attire herself. The trendy cornrow hairstyle was created by her companion Vidya Tikari, who also did her makeup. She mentioned how the mandap was very confused about which section to cover with sindoor because of the hairstyle.
Mini Mathur wishes Kabir Khan on their 25th wedding anniversary
Mini Mathur concluded the letter by saying that throughout their 25 years together, she had discovered how to concentrate on their shared traits rather than their differences. "In all these years, what I have learnt is to focus on our similarities, not our differences. To keep a sense of humour (you need tons of it) and a short memory about things that don't feel so good (lots of those too) And looks like we made it! Happy 25th @kabirkhankkPS: Might delete this post if Kabir wakes up and doesn't want the world to see him without his beard. So #Kamini #25 #BetterTogether," she wrote.