Malaika Arora Gets Furious At A Fan Who Tried To Get Too Close For A Selfie; Watch Here
Malaika Arora is well-known for her stunning looks as well as her fit and healthy lifestyle. The actress also has a large fan base who anxiously awaits the sight of the Chaiyya Chaiyya girl. The Diva was recently sighted at Mumbai airport and was quickly mobbed by her followers.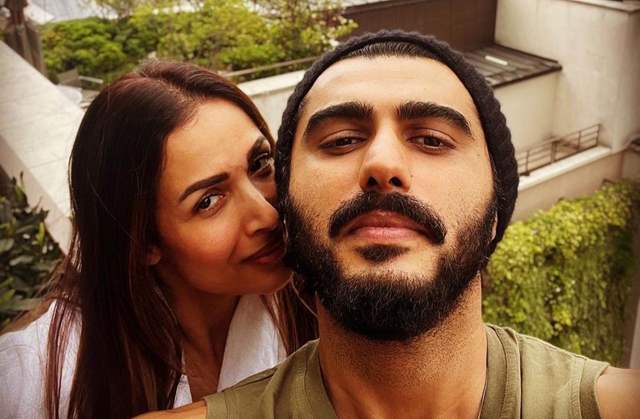 A video of the actress appearing uneasy has gone popular on social media. One individual in the video got quite near to her while taking a selfie. "Aram se," she remarked, giving him a serious look. Malaika Arora wore a black crop top and blue denim with a black leather jacket and sunglasses. She was surrounded by a large number of fans. The actor even indulged a few admirers but was quickly crowded on all sides.
The video quickly went viral on social media, with many complimenting her for being cool while being surrounded by so many people. "these people should understand that she is maintaining her calm," wrote one user. "Malaika Arora has handled the situation quite well I must say," wrote another user.
The actor has made headlines for her romance with Arjun Kapoor as well as her reality programme, 'Moving In With Malaika,' which airs on Disney+Hotstar. She was spotted out for brunch with lover Arjun Kapoor a few days ago. During his brunch date, Arjun Kapoor turned to Instagram to post some 'hot' images of himself taken by his girlfriend.
They had even attended Rhea Kapoor's birthday party together, and Arjun had also accompanied his ladylove to celebrate the birthday of her mother Joyce Arora.