Malaika Arora Breaks Silence On Getting Trolled For Her Black Sheer Dress, Lashes Out At Trolls; Read On Here!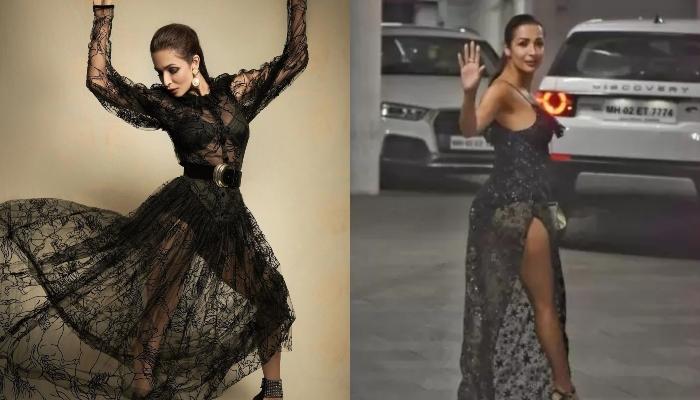 Bollywood actress, Malaika Arora has been subject matter to enormous social media trolling due to many reasons. Now, she lashed out at the trolls. Malaika Arora always trolled for her fashion style, living a single mother life, and her relationship with Arjun Kapoor. In an interview, Malaika Arora reveals how she is dealing with trolls. Not so long ago, Malaika Arora was trolled for the utter adorned dress, which she had donned to the party by Ritesh Sidhwani.
A few weeks ago, the film producer, Ritesh Sidhawani had hosted a welcome dinner party for the newly married couple, Farhan Akhtar and Shibani Dandekar. The four BFFs, Kareena Kapoor, Karishma Kapoor, Malaika Arora, and Amrita Arora, were captured at the party matching in black dresses. As Kareena Kapoor had looked outstanding in a one-shoulder black dress, her sister, Karishma Kapoor had shimmered in a black and green glitter mini dress. On the contrary, the Arora sisters had dynamism in black dresses, while Amrita had worn a rumbled off-shoulder gown, her sister, Malaika had worn a black utter long dress.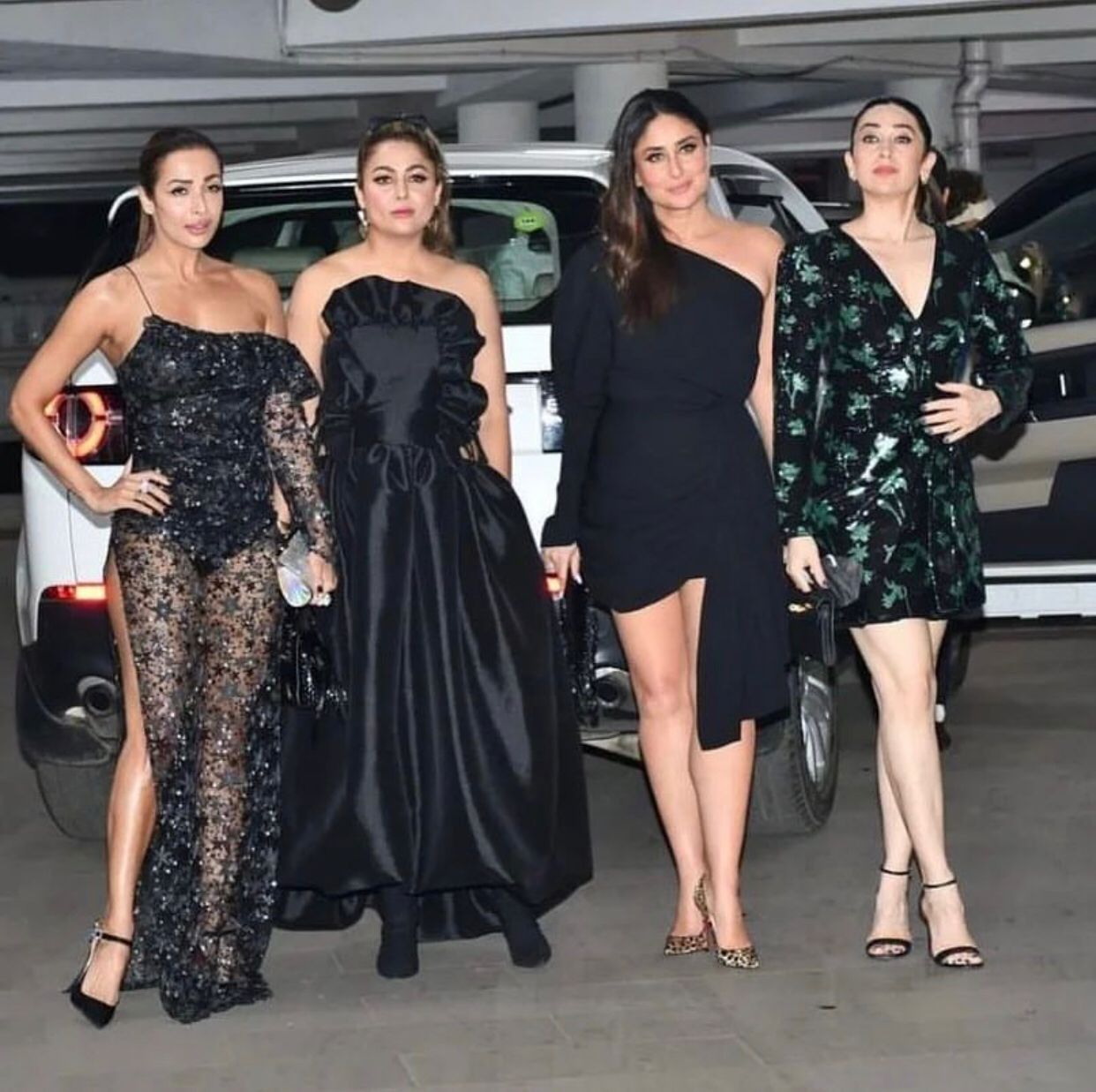 Although Malaika Arora had broken the internet with her sheer, adorned dress, netizens were not delighted with her look and had trolled her. In an interview with Pinkvilla, Malaika divulged about trolling and stated how she deals with it and her reaction to it. Malaika Arora stated:
"All I could hear was it looked fabulous. I feel people are very hypocritical, they're hypocrites, if you ask me. The same thing you would see on a Rihanna, you would see on a JLo (Jennifer Lawrence) or a Beyonce and you'd be like, 'Wow!' and I love them! I think they're women who inspire me every single day of mine. The same thing you do over here, immediately they're like 'what is she doing? She's a mother, she's this, she's that!' Why be hypocrites? I mean if you can appreciate the same on somebody else why can't you appreciate it, make it a universal outlook, you know? I mean why have these double standards?"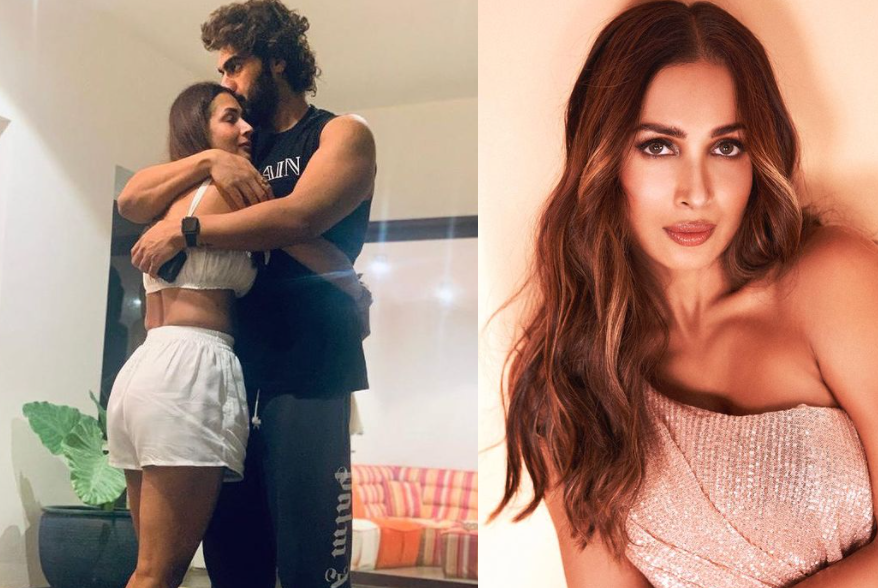 Further, in the same interview, Malaika was asked if the trolling bothered her at first when it was a new concept, she shared that it would upset her. She mentioned that she did not pay attention to the irrelevant trolls. She stated: "Yeah, of course. I mean anybody who says it doesn't is probably kidding or is trying to just really use a great cover-up. Initially yes, because I think it was new for everybody, for anyone and everyone, and we were all like 'what the hell? I mean it would upset me but then when time goes on, I just kind of brushed it aside."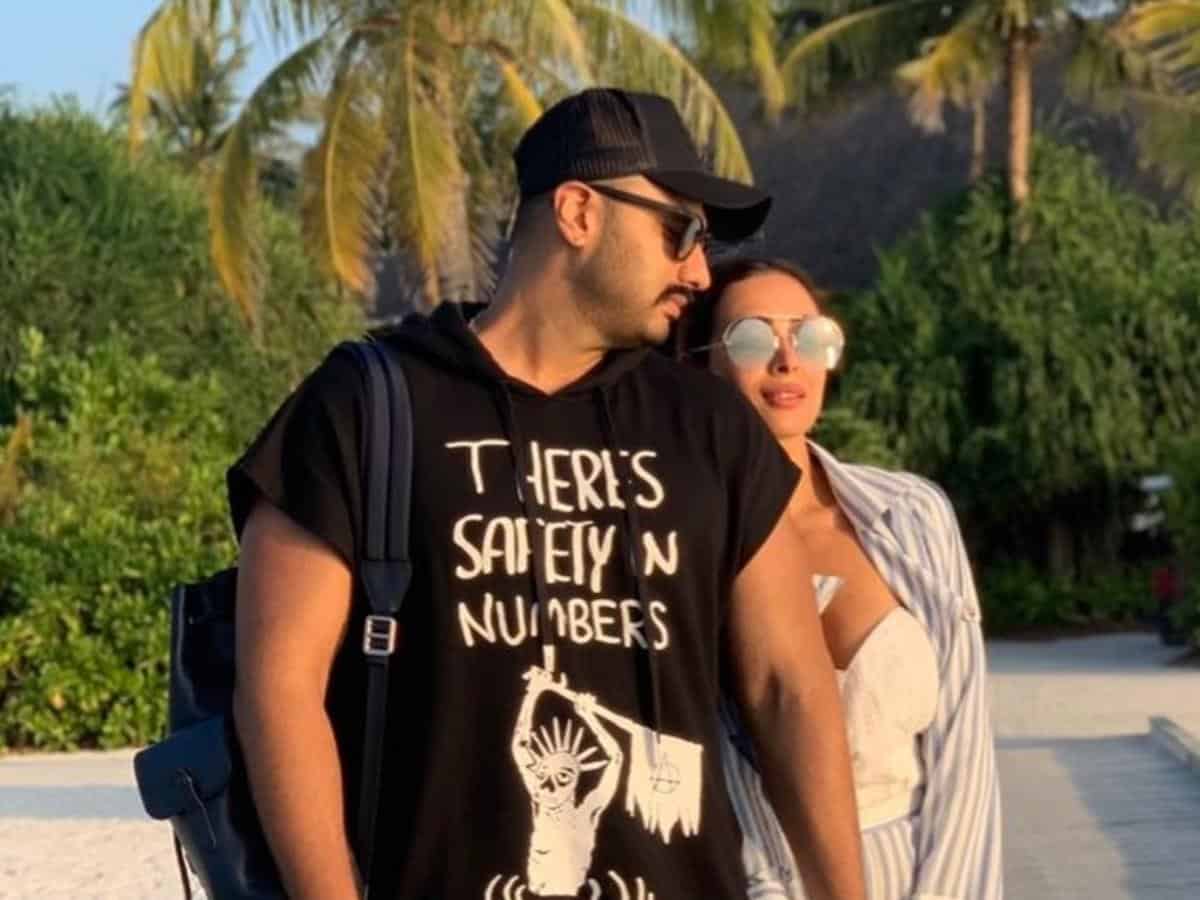 As everyone knows, actress Malaika is in a relationship with Arjun Kapoor. On Valentine's Day, Malaika Arora had posted a picture with her BF, Arjun Kapoor, on her Instagram handle. As she was seen hugging Arjun in the picture. On the contrary, Arjun was seen planting a kiss on her forehead. He had picked out a black sleeveless t-shirt with grey pants, and Malaika had looked stunning in white bralette white shorts. Alongside the picture, she had written: "Mine."